Perfectly Imperfect Week includes events to celebrate body positivity
Multiple groups at Marywood worked together to arrange a wide variety of fun and unique activities for Perfectly Imperfect Eating and Body Awareness Week.
On Monday, Feb. 26, Peers on Wellness (POW), the Marywood University Student Art Therapy Association (MUSATA), Project Heal and other organizations covered bathroom mirrors inside of various campus buildings. Students wrote positive phrases on the mirror-coverings such as "beYOUtiful" and "beauty is only skin deep."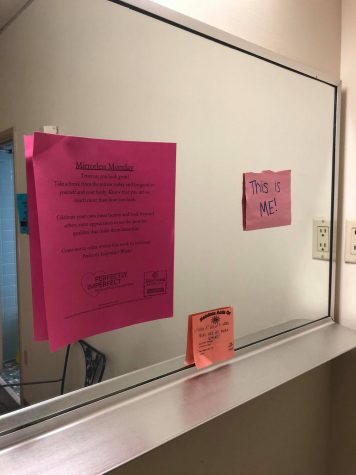 Graduate Social Work Student Kaitlin Caldwell-Anderle, who is also a graduate assistant in the Counseling Center and the co-adviser for POW, said Mirrorless Monday was meant to focus less on what a person looks like and more on realizing his or her self worth.
"We can focus on other aspects of ourselves that aren't strictly appearance based," Caldwell-Anderle said. "Society is so focused on outward appearance nowadays."
On Tuesday, POWer Zumba took place in in the Latour Room in Nazareth Hall. The class was meant to celebrate the body by getting participants to dance along to fast and fun music. Attendees enjoyed free water bottles as well as snacks.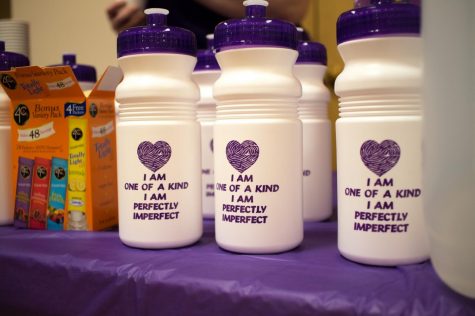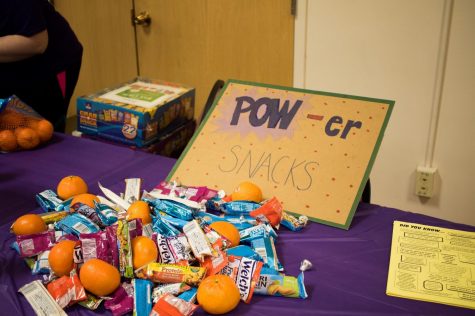 Though not a student of Marywood University, Kara Kornish said she didn't think POWer Zumba would be that much fun when she went with her friend, but she changed her mind.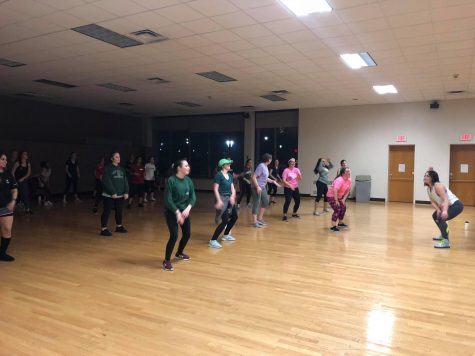 "I saw a lot of people around me having so much fun, and how passionate [Caldwell-Anderle] was about it," Kornish said. "I didn't think you could be empowered while working out."
Wednesday featured a workshop called Wellness Wednesday in the Learning Commons. Though Wellness Wednesday organizers already provided refreshments, attendees had the chance to learn how to make their own snacks within the comfort of their dorm room.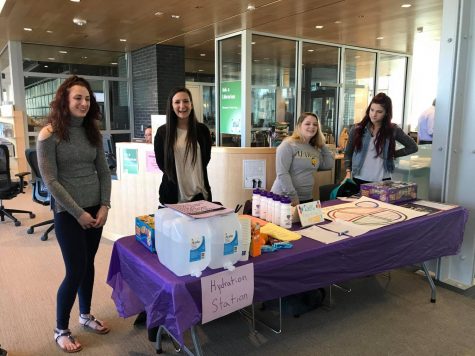 Senior History Major Desiree McCabe said that even though she doesn't dorm on campus, the information about health and body size was helpful.
"It's nice to know that I can make little snacks on a budget," McCabe said. "I don't always have to rely on fast food."
On Thursday, everyBODY empowerED was held in the Comerford Theater within the Center for Natural and Health Sciences. This panel focused on the myths and stereotypes of eating disorders, and those who were involved in the discussion came out with their own stories about struggling with their bodies and society's standard for beauty.
For additional information about what these events entailed or future events held by the Counseling and Student Development Center, call (570) 348-6245, or email [email protected].
Contact the writer: [email protected]