The Ripple Effect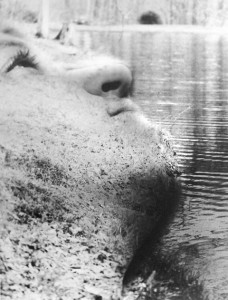 By Ashley Proietto
Staff Writer
The Ripple Effect, an event to benefit charity:water, was held on April 8 as part of an awareness campaign organized by the members of PRSSA. The Marywood Chapter of Public Relations Student Society of America "builds on the education learned in classes" says junior, Mandy Boyle, President of the PRSSA. "Our efforts with charity:water are helping to improve our communication skills while staying committed to service."
PRSSA basically acts to serve its members by enhancing their knowledge of public relations and providing access to professional development opportunities. PRSSA sponsored a fundraising event in conjunction with charity: water, a non-profit organization that brings clean, safe drinking water to people in developing nations by funding sustainable clean water solutions in areas of greatest need.
The members of the PRSSA first discovered charity: water by using the social networking tool Twitter. Twitter, which has an active community, allowed for members to organize an event called the Twestival, a fundraising occasion held in over 200 cities throughout the world on one evening to raise money for charity:water.
"By rallying together globally, under short timescales, for a single aim on the same day, the Twestival hopes to bring awareness to this global crisis," explained Tony Scott, designer and development of Twestival.com of the project.
After hearing about the Twestival, Boyle thought that the organization could be a good fit for a service activity.
"The Twestival really made me aware of water as a global issue and I felt that the members were looking to do something powerful for a charity that could help so many," said Boyle. "That's when we started planning the events for The Ripple Effect."
Megan Rogel, a first year graduate student studying Art Therapy was informed about The Ripple Effect and its associated art exhibit through email and knew that this would be a good opportunity to show her piece "Enlightenment." Knowing it was for a good cause, she gladly entered and eventually won the contest. When she heard that her piece had the most donations, "I felt proud that other people enjoyed my art." Rogel said, "This was my first time participating in the event and I am happy to have the opportunity."
The PRSSA was able to collect nearly $200 for charity: water through The Ripple Effect and will look to work with the charity again for future projects. Another donation collection will also be held later in April before the donations are sent to the organization.
To learn more about the PRSSA or charity: water contact [email protected] or visit charitywater.org.