Student Spotlight: Erin Salinkas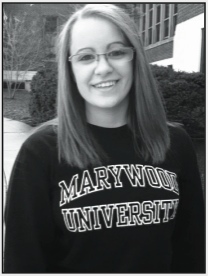 Name: Erin Salinkas
Graduation Year: 2015
Major: Pre- Chiropractic Program
Hometown: Hallstead, PA
Q: What drew you to Marywood University?
Marywood was one of the only schools that offered the 3 and 3 program. It's close to home and I heard they had a great Pre-Chiropractic program.
Q: How does the Pre-Chiropractic program operate at Marywood?
Marywood offers the 3-3 program, where you can eliminate one year of schooling. I go three years for the Pre-Chiropractic program at Marywood, and then I go to a chiropractic college at Seneca Falls, N.Y. for my last three years to receive my Chiropractic Doctorate. In total it will take six years of college to receive my doctorate, instead of seven years.
Q: What sparked your interest in chiropractics?
Over my high school career in sports, I got hurt a lot so I was always at the chiropractor and was interested in how they helped me, like making adjustments. I am also interested in the way muscles and bones work; it fascinates me.
Q: What is your favorite part about the chiropractic major?
I get to study the kind of subjects I'm interested in like Biology and Anatomy.
Q: What is your ultimate career goal?
I'm really excited to move forward through everything and accomplish my goals and join a chiropractic practice after college.
About the Contributor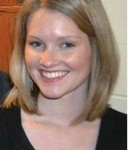 Molly Boylan, Editor-in-Chief
NAME: Molly Boylan
YEAR: 2013
MAJOR: English; Journalism (minor)

ABOUT: My first semester at Marywood I was unsure about what career I wanted to pursue...