Student Spotlight: MJ Haynes
If they could be any kitchen appliance, M.J. Haynes would describe themself as a blender, an instrument that brings unity and combines many variables to make one final product. Here on Marywood's campus, Haynes is doing just that.
While doubling majoring in Art Therapy and Clinical Psychology and minoring in Counseling and Development, Haynes is determined to help others through art. Haynes always had an interest in art, but when it came to studying Art Therapy in college, they did not consider this possibility until later in their high school career.
"Going into Art Therapy was such a wild card; it was something that I thought of my senior year of high school and I thought 'oh that makes so much sense why wouldn't I do that,'" said Haynes.
In addition to Art Therapy, Haynes has a particular interest in healing childhood trauma and preventing further mental health issues as children enter adult life.
"I find childhood trauma and how it carries into adult life extremely interesting especially because most people don't realize they had a traumatic childhood until they get into adulthood and they have so many other problems," explained Haynes.
After coming to Marywood in the Fall of 2021, Haynes discovered a need for education and awareness surrounding sexual assault. As a result of that discovery, "Pacers Against Sexual Assault (PASA)" was born.
"PASA comes from my need of somewhere to belong in my sexual assault story and because I'm non-binary and because my assault wasn't traditional and it wasn't necessarily a rape, it was still traumatic and I wanted to make sure that people who had an experience that I did still had a place and knew that their experience was valid," said Haynes.
In just a year and a half, PASA has held many events that have provided countless resources to students. Some of these events include Stop the Scare which highlighted all necessary resources for students from information on Title IX reporting to the Office of Disability Services, as well as providing a way for students to get to know Campus Safety officers. Another successful event was Walk a Mile in My Shoes, an art installation in the Learning Commons where students could write personal stories and messages of hope for survivors of sexual assault.
Haynes is determined to bring Marywood's clubs and organizations together for the common good of all students. They work very closely with the Office of Disability Services, making sure that students are aware of available resources and accommodations.
Kaitlin Anderle, director of Student Disability Services, speaks very highly of Haynes' impact on the community.
"MJ is not only ambitious, but they are unwavering in their determination to make changes happen in our community at Marywood," said Anderle. "I am continually impressed by the numerous innovative programs and activities that MJ and PASA put on. Each event is not only clever and fun but also educational and provides important information to students. I cannot wait to see all the ways MJ continues to make a meaningful impact in our community and I am honored to have the opportunity to continue to find ways to collaborate with them!"
Haynes is a true advocate for all students, making sure everyone has a seat at the table and all voices are heard. Haynes has used this advocacy as motivation to keep going.
"I would always make sure that everyone had a voice and that I used my voice and that's what pushed me to keep going is, to be the best that I can be, help others to be the best that they can and advocate for those who can't really advocate for themselves," said Haynes.
Contact the writer: [email protected]
About the Contributor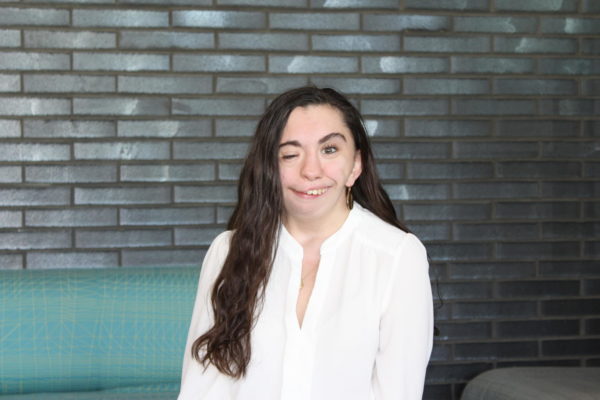 Elizabeth Adams, Managing Editor
Elizabeth Adams is a junior, Multi Communications major and the Managing Editor for The Wood Word. In addition to being an active member in the communications...