Marywood University introduces human trafficking task force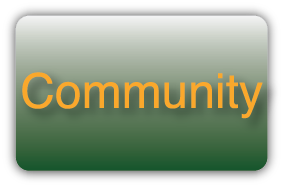 Three Marywood faculty are paving the way for Human Trafficking education.
 Human trafficking is the trading of human beings for profit, usually for sexual or labor reasons. Dr. Mark Rodgers, dean of health and human services, started the task force, which has both faculty and student members, back in January of 2013. Among the faculty members are Dr. Sunny Sinha, assistant professor of the school of social work and administrative studies, and Dr. Karen Rich, assistant professor of the school of social work and administrative studies.
Along with Rodgers, these three bring different points of view to combat trafficking. The task force is going to be working this year to educate students and faculty on what human trafficking is and how to combat it in the area.
Rodgers has formerly worked in Latvia to combat human trafficking in that country. Rodgers had also worked in Chicago for about eight years with a task force called "PROMISE (Partnership to Rescue our Minors from Sexual Exploitation). When he came to the Scranton area, he noticed that trafficking also occurred here.
"I get the sense that this area is a pass-through area because of the interstate highway system," Rodgers said.
The first step Rodgers wants to take is to build awareness. "The plan at this point is to build campus awareness first."
The task force put together an informational presentation on Oct. 24 to educate students and faculty about trafficking. Later on in the semester, the task force is hosting a movie night to show two films that have to do with trafficking.
According to Rodgers, the next step would be to involve and educate the community outside of Marywood.
"We went with the strategy, let's educate our [Marywood] community first, and then take it out further," Rodgers explained.
Sinha got involved with the task force after doing research on women in sex work. She explained that sometimes women involved in sex work aren't making that choice themselves. She has been working with Rodgers on the task force since the beginning. While the group is still in its infant stage, Sinha said there has been faculty and student involvement already.
Sinha said she wants to educate the campus that not only does trafficking occur, but also that there are different types, like labor trafficking.
"Trafficking is not all about sex work," Sinha said. The task force addressed the two different types of trafficking in meetings and are now figuring out how to educate the campus on these issues. After building campus and local awareness, the task force wants to start training local law enforcement on how to spot trafficking in the community.
Dr. Karen Rich began working with the task from the beginning as well. Rich is a victim counselor for rape and once the task force started, she became involved. Rich said the people who are involved in the task force are people who are involved in public work. She hopes to educate those in public work so they learn not to turn a blind eye and notice what is actually going on in these situations.
The three came together to raise awareness on this issue. "[I am] hoping students become aware and take action," Rich said.
About the Contributor
Brigid Edmunds, News Editor
Brigid is a senior Journalism major and digital media minor. She currently serves as the News Editor for The Wood Word. She has been on staff since her...