Kernel Critic Oscar Predictions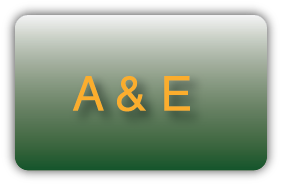 The year 2013 was filled with drama, history, and innovation in the world of cinema. On Sunday, March 2, critically acclaimed films like "Twelve Years a Slave," "Gravity," and "Dallas Buyers Club" will go head to head in hopes of winning an Oscar at the 86th Annual Academy Awards.
As the Oscars approach, fans and critics alike announce their predictions before the event. In a similar fashion, I too, have compiled a list of the films and actors I believe may win the coveted Oscar statuette. Though I do not necessarily agree with some of the predictions on this list ("American Hustle"), I have done my best to predict who the Academy of Voters will crown as victors come Oscar night.
Best Picture- "12 Years a Slave"
Why?: A tragic yet compelling story with a strong cast and brilliant director; what's not to love?
Best Actor in a Leading Role- Mathew McConaughey ("Dallas Buyers Club")
Why?: Going through a dramatic physical change while mastering a difficult character may be the trick to winning the vote for best actor.
Best Actress in a Leading Role- Amy Adams ("American Hustle")
Why?: With five nominations under her belt, Amy Adams may receive a sympathy vote from voters.
Best Actor in a Supporting Role- Jared Leto ("Dallas Buyers Club")
Why?: Sweeping the competition in a number of award ceremonies, including the Screen Actors Guild and Golden Globes, a pattern may be forming in Leto's favor.
Best Actress in a Supporting Role- Jennifer Lawrence ("American Hustle")
Why?: Three nominations and one win in four years, meet the Academy's golden child.
Best Animated Feature- "Frozen"
Why?: Visually stunning, catchy, funny, well-written, and commercially successful may be what it takes to beat out Hayao Miyazaki's "The Wind Rises"
Best Cinematography- "Gravity" (Emmanuel Lubezki)
Why?: Setting the realistically dark, silent, and cold atmospheres of space and five prior nominations could finally get Emmanuel Lubezki a statue.
Best Director- "Gravity" (Alfonso Cuarón)
Why?: Completely redefining the visual boundaries in cinema while depicting the cold yet mesmerizing beauty of space all in around 90 minutes, enough said.
Best Film Editing- "Gravity" (Alfonso Cuarón, Mark Sanger)
Why?: "Gravity" has mastered so many technical accomplishments which are all seamlessly brought together through the film's editing
Best Adapted Screenplay- "12 Years a Slave" (John Ridley)
Why?: Taking such an important story written by the man who experienced such a horrific ordeal first-hand and successfully writing it for the screen is no easy task, but writer John Ridley somehow manages to do it perfectly.
Best Original Screenplay- "Her" (Spike Jonze)
Why?: With a script that creates a completely unique concept between man and machine, "Her" may finally get Spike Jonze an Oscar after three prior nominations.
Best Original Score- "Gravity" (Steven Price)
Why?: Uses cutting edge technology to engage the audience and create an emotional tone that works perfectly with the film
Best Original Song- "Let It Go" (Frozen)
Why?: Try listening to this song and not singing along, seriously.