NAFME promises variety and fun with upcoming charity concert
On Halloween from 1 p.m.to 4 p.m., the second National Association for Music Education (NAFME) Charity Concert will be held in the Calabro Delfino Amphitheater on the Art Field. In collaboration with the Marywood Activities Council, several activities will be available as well as performances from various students. Being that it is Halloween, costumes are encouraged also.
NAFME President and junior music education major Dax Sowul says the charity concerts started due to the pandemic.
"There weren't any other concerts we could do," Sowul said. "It was all we could offer people with the rules in place. On top of that, due to COVID, we thought a charity concert was cool because we could help people when they needed it most."
The money spent at the event will be going to Making Music Matter, a music charity based in Clark Summit that matches both the ideals of Marywood and NAFME.
"They're a non-profit, low cost music program that provides opportunities for disadvantaged children to learn and perform [music]," Sowul said.
Sowul also said that NAFME has a large number of students who have signed up to perform.
"[There's] about 15-20 groups, whether they be solo performers or people performing together," said Sowul. "There's lots of variety. It'll be a fun time."
First is Room 108, a band made up of Marywood students. They perform both pop punk/ rock covers of bands, such as The Killers, Paramore and Weezer, and originals.
Also performing is the Nomatic Chromatics, a student-run acapella group. It will be one of their first big performances since their return off a one year hiatus due to the pandemic.
Kristin Ventricelli, their president and music director, as well as the secretary of NAFME, is excited about performing on Sunday.
"I'm really excited about the concert," she said. "It's our second performance of the semester and we're raising money for a great charity. It's always a really great time."
The final big act performing is a jazz quartet directed by and made up of Marywood music students.
"We have a lot of really great performers lined up; a lot of music students who are really talented," Ventricelli said. "There'll be a lot of genres and variety. People will love it."
Contact the Writer: [email protected]
About the Contributors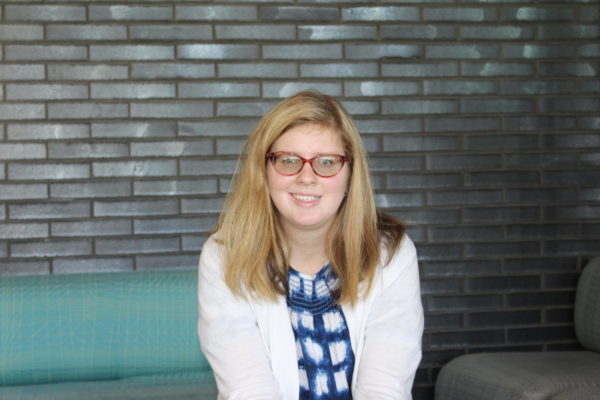 Brianna Kohut, Staff Writer
Brianna is a junior studying Film and TV Production in the Multimedia Communication Department. She is also a member of the RPG club and a DJ for 91.7...