Crowley Park's gates to remain open in the day; won't open for locked-in cars at night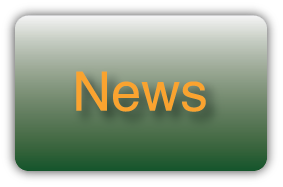 In an email sent from Mike Finegan, chief of campus safety, on Nov. 24, Marywood students and faculty were alerted to the plans from Scranton's Department of Public Works that the gates to Crowley Park were to be closed "permanently."
However, The Wood Word has recently learned that these plans are no longer to be enacted, even though the new plans could still affect university students.
Dennis Gallagher, Director of DPW, originally stated on Nov. 25 that the gates to the park would be closed permanently in response to university students leaving their cars in the park overnight, needing to call the city to get the park unlocked so they retrieve their cars.
"I don't like getting calls at 1:00 a.m. when I'm at home because someone got their car locked in," Gallagher said.
Unlocking the gates late at night became a nuisance for the city, as overtime would have to be paid to any workers sent to deal with locked-in students, according to Gallagher.
Gallagher also stated that the city was trying to avoid having to plow snow around cars left in the park, so the plan was to leave the gates closed for the entire winter.
"We'll just revisit the issue in the spring," said Gallagher.
On Nov. 26, though, The Wood Word learned that the city would be revisiting the issue a bit sooner than that.
"The gates will open at 7 a.m., and they'll close at 7 p.m.," said Gallagher, which were the original hours for Crowley Park.
However, Gallagher said that the city no longer plans to unlock the gates for any Marywood students who get their car locked in the park after hours. He also stated that cars left overnight might be towed.
As of the time of writing, Finegan did not respond to emails or calls on how the city's plans regarding Crowley Park will affect Marywood students. Make sure to check back for further updates.
Contact the writer: [email protected]