Marywood launches Autism Spectrum Disorder Endorsement certificate program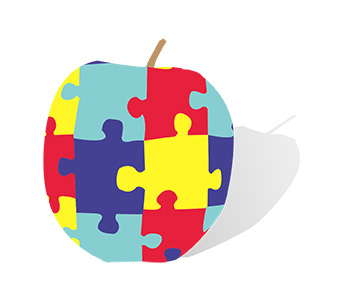 Marywood is launching an Autism Spectrum Disorders Endorsement certificate program to offer educators, school psychologists, counselors and other professional's coursework and practicum to effectively work with children and youth diagnosed with ASD.
According to the Center for Disease Control (CDC) and Prevention, one in every 68 children is diagnosed with autism spectrum disorder, with an estimated 2 million individuals in the U.S. and tens of millions affected worldwide.
Dr. Patricia Arter, associate professor of special education, created the program with colleagues in the Special Education department, including Arter and Dr. Michelle Gonzalez, along with Dr. Francis DeMatteo from the psychology program."With the increase in those diagnosed with Autism Spectrum Disorder, there is a need for professionals specifically trained to serve this population in the educational setting," said DeMatteo.
The 12-credit certificate program, approved by the Pennsylvania Department of Education (PDE), is done online and will be an accelerated eight-week program.
"The program was designed to develop and enhance effective educational, assessment and collaborative practices to support educators, school districts, and community organizations," said Arter, who is serving as director of the new program. "A significant need exists for well-trained professionals to serve students with Autism and related Autism Spectrum Disorders," said Arter.
To participate in the ASD certificate program, students must:
– Have a bachelor's degree from an accredited college/ university or 90 credits in an undergraduate program;
– Have a 3.0 or better GPA;
– Have an official transcript for each college or university attended;
– Have graduate admission application and essay;
– Have a background in education, psychology, communication disorders, or another related discipline.
The first two courses will begin in the fall semester of 2015 with limited enrollment.
Contact the writer: [email protected]