NEWS BRIEF: SGA 2017-2018 executive cabinet elected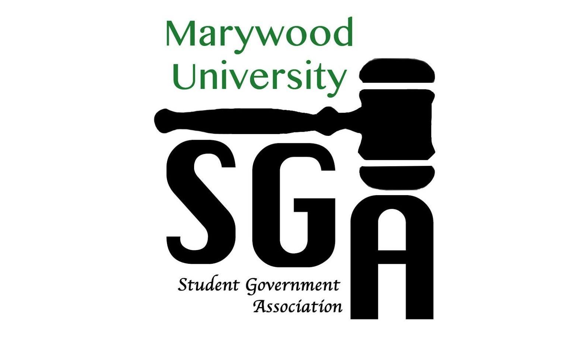 Yesterday, students voted for the executive cabinet members that will lead Marywood's Student Government Association (SGA) in the 2017-2018 academic year.
The results are as follows:
President: Jenna Edmonds
Vice President: Brandon Morley
Secretary: Alexis Hammer
Chief Funding Officer: Gianna DelleRose
Communications Manager: Ryan Calamia
SGA will hold an online election for representative positions on Wednesday, April 19. Students who intend to run for a position must submit an application to the Student Activities and Leadership Development (SALD) office by Wednesday, April 12 at 4 p.m.
The available representative positions are as follows:
Athletics and Intramurals Representative
Serving and Volunteering Representative
Student Life Representative
Campus Safety and Parking Representative
Dining Services Representative
College of Liberal Arts and Sciences Representative
College of Health and Human Services Representative
College of Professional Studies Representative
Architecture Representative
Academic Affairs Representative
Media and Marketing Representative
Veterans Affairs Representative
Collaboration Commissioner
International and Multicultural Affairs Representative
Class of 2018 Representative
Class of 2019 Representative
Class of 2020 Representative
Contact the writer: [email protected]
Twitter: