NEWS BRIEF: Undergraduate Core Curriculum Committee to vote on proposed core curriculum changes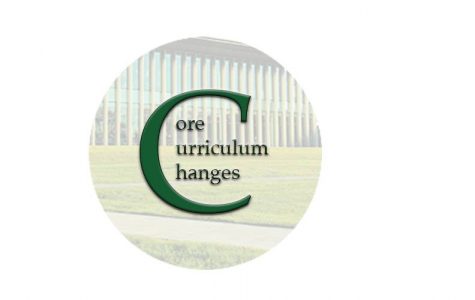 The Undergraduate Core Curriculum Committee will meet tomorrow at 2 p.m. to vote on the proposed core curriculum changes.
The final Strategic Resource Allocation (SRA) report from last year, which analyzed the amount of resources allocated to different areas of campus, stated that an in-depth study of the core curriculum would occur from January 2017 to December 2017.
Afterward, the Core Curriculum Revision Task Force formed and proposed a new model that brings the various disciplines of the core curriculum together in an "intentional way," according to Core Curriculum Committee Co-Chair and Associate Professor of English Dr. Helen Bittel.
In addition to altering some of the current requirements, the proposed model also includes "threads," where students take courses centered around a central theme or question and tie them together with a core capstone before graduation.
Last week, the undergraduate faculty were invited to vote on the proposal. Their vote will inform the Undergraduate Core Curriculum Committee's final decision tomorrow, according to Bittel.
Bittel was unable to share which way the undergraduate faculty voted.
Last semester, the task force held open forums with faculty and staff to receive feedback on the proposed changes and the Student Government Association (SGA) held a town hall for students with Bittel and Provost Dr. Susan Turell.
The SGA endorsed the proposed model, saying they believe the changes will "embrace the interdisciplinary value that is instilled in the students of Marywood."
Follow The Wood Word for more updates on modifications to the core curriculum.
Contact the writer: [email protected]
Twitter: @BWilliamsTWW