'Tertulias' provide additional language experience to students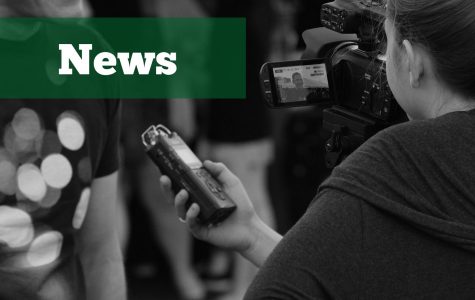 "Do you want to practice your Spanish?" asked one advertisement for the return of a forgotten event within the foreign languages program.
Spearheaded by Pro-Rata Instructor Katlyn Beaton, 'tertulias' are making their return to campus over the remainder of the spring 2018 semester.
A 'tertulia' is a Spanish word used to describe an informal conversation. These conversations typically relate to current events and popular culture, but can be about anything.
The first of many planned tertulias kicked off on Feb. 14 in the Liberal Arts Center. The event was met with low attendance due to the inclement weather conditions of the day, but, according to Beaton, the round table discussions will continue with many more students expected to attend.
Beaton, a Marywood graduate, said she was inspired by tertulias during her undergraduate experience and thought bringing them back would be a great way for her students to use Spanish in an environment outside of the classroom.
Also involved with the return of the tertulias is Associate Professor in the English and foreign languages department Dr. Ann Cerminaro-Costanzi. Her experiences with various tertulias in the past made her a great reference for Beaton in her efforts to revive the event.
Costanzi said she sees great potential with the event's ability to connect students to others from different cultures.
"It gives students a chance to meet some Hispanic students on campus and so I'm hoping that a mix of both Hispanic students and non-Hispanic students [come] together over a common bond which is [Spanish]," said Costanzi.
The students are given themes to help keep the conversations more relevant. Eventually, they evolve into more free-flowing conversations as students gain more experience, according to Beaton.
Beaton said seeing the return of the tertulias is a gratifying experience.
"It's surreal because for me when I was an undergraduate, it was really important and was a fun way to work on my speaking skills, so the fact that I can do that now with my students is so rewarding," said Beaton.
Beaton also noted that students in some of her classes will be required to attend three tertulias as a part of the courses, but the event is still open to anyone on campus, even if they don't have great knowledge of using the language.
To help promote Creativity Month at Marywood, the next tertulia will feature conversations about art and music on Thursday, March 22 from 4 p.m. to 4:45 p.m. in room 214 in the Liberal Arts Center.
Contact the writer: [email protected]
Twitter: @JKucharskiTWW