Marywood holds fifth annual Community Leadership Celebration; raises most money in event history
Marywood honored William W. Scranton III, a former lieutenant governor of Pennsylvania, and Maryla Scranton, a community activist and volunteer, with the Lead On Award at the fifth annual Community Leadership Celebration.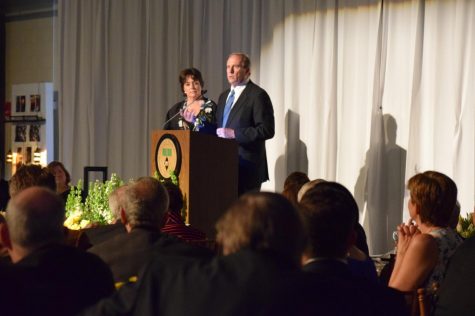 Event planners transformed the Center for Athletics and Wellness to fit this year's theme of "Inspiring Innovation," on Thursday, May 3, featuring elements of the city of Scranton. This year's theme paid homage to William W. Scranton's ancestry as a fifth-generation descendant of the founders of Scranton.
Each ticket cost $500 and all proceeds were contributed to the President's Innovation Fund, which provides resources for the university's continued growth.
Over the past five years the fund has raised $2 million from the event. This year, the fund raised $485,620. The total amount is subject to change because the fund may receive donations after the event.
"This year's amount is the most we have raised in a single year so far," said Dr. Renée Zehel, vice president for University Advancement. "We are so grateful for everyone's contributions to this event and the fund year after year."
Marywood President Sr. Mary Persico, IHM, Ed.D., presented the Scrantons with the Lead On Award, highlighting their community involvement.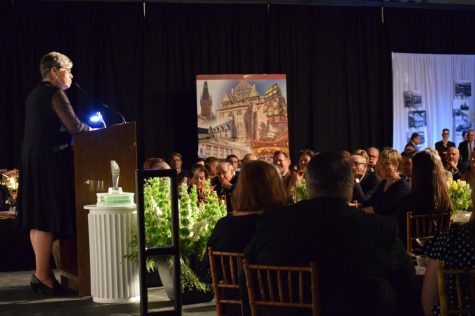 "The Scrantons have been invaluable members to the community," Persico said. "Their work proves that they are very much deserving of this award."
The Scrantons said they felt honored to receive the Lead On Award. William W. Scranton's speech centered around how universities have benefited the city of Scranton.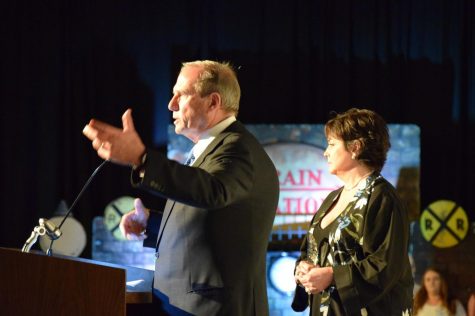 "Scranton started out as a coal and labor industry, but now it is a knowledge industry," said Scranton. "The universities are the anthracite coal of the 21st century."
The reception featured a dueling pianos performance and a performance from Marywood's a cappella group the Nomadic Chromatics.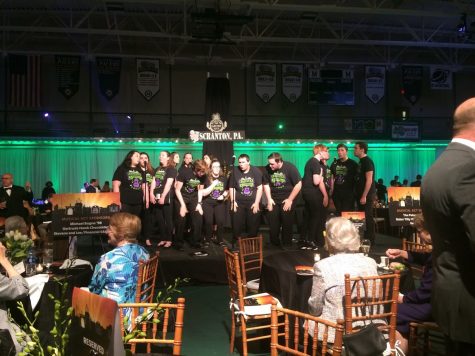 Additionally, Marywood architecture students designed and created lighting fixtures with an emphasis on adaptively reused and recycled building products.
This year's event took place during an emotional time for the IHM congregation. According to the Scranton Times Tribune, Scranton police have been searching for Sr. Angela Miller after they say her nephew killed her and his mother. He then killed himself in a fire he set at their home on April 28.
Board of Trustees Chair Lisa Lori spoke about the importance of the IHM congregation during her speech.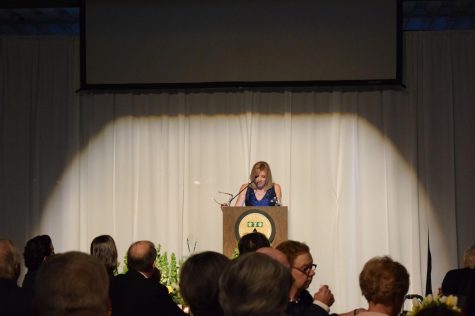 "The IHM congregation has also been an important part of the Marywood community," said Lori. "Although we are here to celebrate the Scrantons, we must also keep them [the IHM congregation] in our thoughts and prayers during this troubling time."
Contact the writer: [email protected]
Twitter: @BrianaRyanTWW