NEWS BRIEF: More acts of vandalism on campus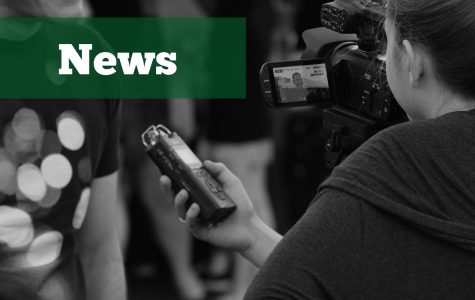 In a second and possibly related act of vandalism over the past weekend, the nursing lab in the Center for Natural and Health Sciences was broken into and over $35,000 worth of equipment was damaged.
Director of the Nursing Program Dr. Theresa Tulaney said the damaged equipment included a patient simulator and a teaching model.
Tulaney said blue paint was found on the patient simulator, which leads her to believe there might be a connection with the statue that was vandalized with blue paint in the amphitheatre over the weekend.
Campus Safety Chief Mike Pasqualicchio said there is a "good chance" that the incidents are related. In wake of these incidents of vandalism, he said campus safety officers will do more patrols around campus.
Pasqualicchio also said there are security cameras throughout campus, but could not publicly disclose their locations or the amount of cameras due to safety precautions.
In another incident, a lock to the financial aid office in the Liberal Arts Center was reported as forcibly broken on Dec. 5. Pasqualicchio said he does not believe this is related to the two blue paint incidents because it occurred a few days later and there was no paint found at the scene.
The Dunmore Police Department is investigating the vandalism.
Contact the writer: [email protected]
Twitter: @BrianaRyanTWW