Local Climate Strike inspires students
Climate change was the topic of interest for approximately 120 people that gathered in Scranton for a climate strike. The climate strike took place on Sept. 22 at the Olive St. Pavilion in Scranton.
According to a press release by Climate Strike Scranton, this event was one of many climate strike rallies taking place globally in over 150 countries throughout the past week. The strikes, which started on Sept. 20 in New York City, had the overall goal of addressing the global climate crisis.
According to the press release, the goals of the Scranton rally were to empower people to take action at a local, national and global level and create public support for climate solutions.
Speakers at the rally included local students, area leaders and community members concerned about climate change. Local artist Joy Zavada was one of those speakers.
Zavada said having a conversation is where the change begins.
"It all starts with us being friends," said Zavada. Once the attitude is changed, that's when the environment begins to change. She also acknowledged the importance of empowering the youth, saying that providing them with the knowledge they need will empower them to make a change and in return, those students will encourage younger children to make a change.
"It's a cycle of people coming together," said Zavada. "It's up to us to lift up the next generation."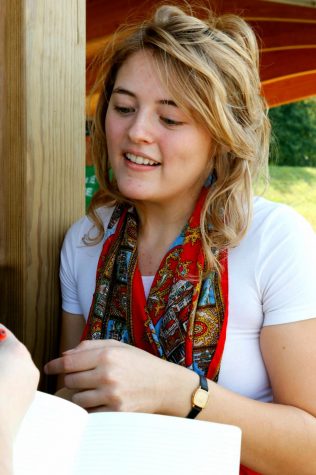 Many of the participants in the climate strike are youth. Ryne Culley, a student at the University of Scranton who spoke at the rally, explained why.
"We are the ones that lose the most," said Culley.
Culley said climate change is getting worse and will continue to get worse unless it is dealt with soon.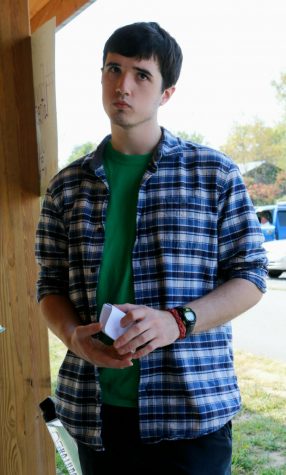 "We are at war," said Culley, who hopes students will acknowledge that climate change is real and already taking effect.
He said the way to stop climate change is to stop burning fossil fuels and to make climate change a number one national priority before it's too late. He then acknowledged the importance of banding together.
"We have numbers. Fossil fuel is a powerful industry… the only way to win is with numbers," said Culley.
Also in attendance were students from Marywood University. Sophomore Architecture Major Lois Downing attended the rally because she said she has anxiety about climate change.
"Reaching out to legislators is important," Downing said about what she took away from the event. She also noted that simply talking to others can make a difference as well.
Although this was the first climate strike she's attended, she wants to see more events like this and looks to Marywood as a possible host.
"I feel like I'm doing things," Downing said about her experience. She said the strike was "a fun and positive thing that brought awareness."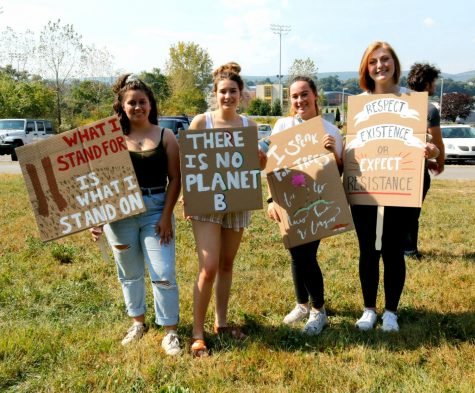 Sophomore Architecture Major Maia Clasby said she hopes to see Marywood take a more proactive role against climate change.
"There's so much plastic at the Learning Commons and the recycling bins are confusing," said Clasby.
Clasby said she would like to see the Learning Commons start using biodegradable materials rather than plastic and is considering starting a petition for this change.
She also said there should be more recycling bins around campus to make recycling more convenient for people walking through and more education about the topic on campus as well.
Near the end of the rally, Zavada took the floor once more to challenge the audience the reduce their plastic waste over the course of the next month.
The challenge stuck with Downing, who said it's good to have fun while making a change.
"Get a reusable water bottle, man," said Downing.
Contact the writer: [email protected]