Marywood administration continues to plan for projected enrollment cliff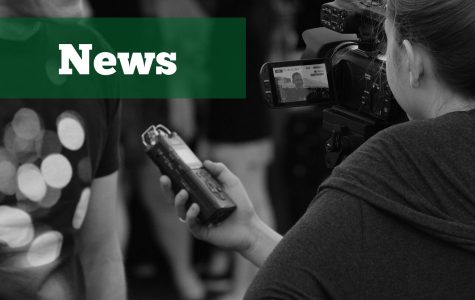 In response to a projected decrease in enrollment, Marywood is taking action to ensure the university is prepared.
This projected enrollment cliff is a result of decreased birth rates due to the 2008 recession. Decreased birth rates from 2008 will result in less college-aged individuals and, as a result, colleges are expecting to see decreases in undergraduate enrollment.
Marywood President Sr. Mary Persico, IHM, Ed.D, explained that the university is addressing these projections with a collaborative effort for both undergraduate and graduate admissions. One way that Marywood hopes to attract prospective undergraduate students is by adding new programs, such as construction management and bio-technology programs.
In addition to the creation of new programs, Persico mentioned that getting prospective students to visit campus is an incredibly effective way to encourage students to enroll at Marywood.
"If we can get people on campus, our faculty are very kind to them, our staff are very kind to them; it really almost ensures that they're going to come here," said Persico.
In terms of undergraduate enrollment, Vice President for Enrollment Management and Student Services Robert Piurowski says that the university is doing well. With undergraduate numbers staying steady, the university is focusing on increasing graduate enrollment.
"To address our graduate enrollment decreases, we have started to build our international enrollment within our MBA program," said Piurowski. "Additionally, a campus-wide graduate enrollment workgroup has been activated to focus on our domestic graduate enrollment."
The graduate MBA program has expanded to include online options for international students, according to Piurowski.
Persico explained that Marywood is also shifting a focus toward graduate certifications in addition to graduate degree programs to accommodate students that are looking to advance in their education but are not necessarily looking for a graduate degree.
Piurowski mentioned that the university is not only focused on graduate admissions but on making sure that graduate students have a satisfactory graduate school experience.
"It's about the outcome. We want graduates, we want them to be happy," said Piurowski.
Piurowski recently established a Graduate Enrollment Summit composed of faculty and staff, from academic and non-academic departments, to analyze the current graduate programs/services and maximize Marywood's potential in terms of graduate enrollment. The summit will meet monthly to assess how faculty and staff can best support graduate students.
Piurowski acknowledges that demographics will shift, but is optimistic that Marywood is on track to address enrollment cliff concerns.
As for Persico, she remains optimistic as well and expressed confidence in Marywood's ability to navigate any shifts in enrollment through a university-wide effort and innovative mindset.
"I just would encourage everyone not to panic, but just to keep one day at a time, putting one foot in front of the other and keeping our eye on that goal," said Persico.
Contact the writers: [email protected], [email protected]
About the Contributor
Madeline Adams, Assistant News Editor
Madeline Adams is a sophomore multimedia communications major and is the Assistant News Editor for The Wood Word. She is a special correspondent for TV-Marywood...