2020 MLB Power Rankings: 28. San Francisco Giants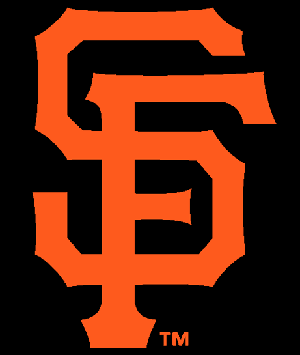 The San Francisco Giants are coming off a season where the team didn't know if they wanted to compete or go into a full rebuild. For that reason, they come in at number 28 in my 2020 MLB Power Rankings.
The Giants are in a strange position as their payroll is the 12th highest in baseball, so they don't have much room for improvement via trade at the major league level. It may be a while before they are competitive again since that payroll won't change much in the next two to three years.
The Giants roster isn't that bad considering their ranking at number 28. They have a solid group of veterans like Evan Longoria, Brandon Crawford, Brandon Belt, newly acquired utility man Wimer Flores and emerging star Mike Yastrzemski, grandson of Baseball Hall of Fame Inductee Carl Yastrzemski. The pitching staff is solid with Johnny Cueto and Jeff Samardzija, who are both above average starters when healthy; however, the bullpen is a huge question mark following the loss of closer Will Smith to the Atlanta Braves.
The Giants farm system is ranked 11th according to Bleacher Report and has some solid names in it including top prospect Joey Bart. Bart was the second overall pick in the 2018 MLB Draft and has emerged into one of baseball's premier prospects.
The only thing that have held Bart back are injuries, many of which being freak injuries. Bart missed time during the 2019 season with a broken hand after getting hit by a pitch and missed the second half of the Arizona Fall League with a fractured thumb after being hit by another pitch. These injuries shouldn't be concerning since it is practically impossible avoid getting hit by a pitch, it is just bad luck on Bart's part.
It'll be a few years before the Giants can really be considered a contender again, but with the veterans in their lineup and a solid farm system, don't be surprised if the Giants hover around the .500 mark this season.
Top Acquisition – Wimer Flores
Biggest loss – Will Smith
MVP – Mike Yastrzemski
Projected Finish – 5th in NL West
Projected Lineup:
Mike Yastrzemski, CF
Brandon Belt, 1B
Evan Longoria, 3B
Alex Dickerson, LF
Brandon Crawford, SS
Hunter Pence, RF
Wilmer Flores, 2B
Pitchers Spot
Projected Rotation:
Johnny Cueto
Jeff Samardzija
Tyler Anderson
Kevin Gausman
Drew Smyly
Contact the Writer: [email protected]
Twitter: @B_Murphy_MU