Commentary: UEFA Champions League begins Round of 16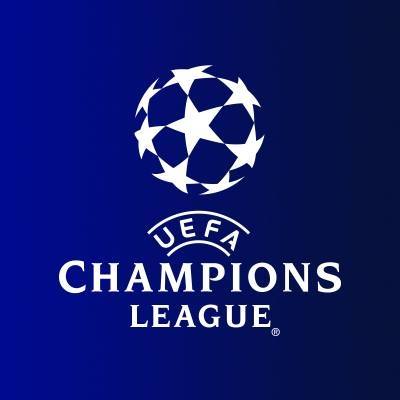 The UEFA Champions League Round of 16 is now underway. All signs point towards some unforgettable matchups in the next few weeks to come. Here are my predictions for how I think the Round of 16 will go.
FC Barcelona vs. Paris Saint-Germain
The first leg of this matchup has already taken place and PSG looked incredible at Camp Nou. A hat-trick from Mbappe and a header from Moise Kean took the French club past Barcelona 4-1. Messi scored early in the first half; however, the second half was all PSG. If their defense and midfield play is like how it was in the first leg, there is no chance of Barcelona coming back
Overall: PSG move on
Liverpool vs. RB Leipzig
Once again, the first leg of this matchup has taken place and Liverpool came out the winners. The first half looked pretty even; however, almost immediately at the start of the second half, the two heavy hitters from Liverpool, Mohamed Salah and Sadio Mane, quickly scored. Despite the injuries to some of Liverpool's key defenders, they defended well as a whole. Leipzig played well during the first half but could not get anything done offensively. They will need to put on the pressure in the second leg if they want to get through to the next round.
Overall: Liverpool move on
Sevilla vs. Borussia Dortmund
This matchup can be interesting, but I think injuries will play too much of a part in it. Dortmund will be going into the first leg without their starting goalkeeper and right back, which can have major consequences in this game. Also, Sevilla has been in great form as of late, and they just made a tremendous signing. By signing Alejandro Gomez, this team now has more pace going forward in the attack, along with the clinical Youssef En-Nesyri, who has been sensational in La Liga. Sevilla will have a great first leg, and Dortmund will have to hope to bring something back in the second.
Overall: Sevilla move on
Porto vs. Juventus
I think this is one of the most predictable matchups in the entire tournament. Porto is playing very well and will be getting Jesus Corona back from suspension, but they will be running into some very tough competition. Cristiano Ronaldo and Juventus should have no real issue defeating the Portuguese powerhouse.
Overall: Juventus move on
Atletico Madrid vs. Chelsea
This matchup has every right to be great due to both teams being in good form as of late. Atletico is in first place in La Liga, and they also have the top scorer in Luis Suarez. Manager Diego Simeone has some of the best tactics in the world when facing big teams. So, I am sure he has a plan for Chelsea. The Blues, on the other hand, has been playing great since signing new manager Thomas Tuchel. They are playing great football in the midfield, and if they keep it up can give Atletico a good run. I think these two games will be very possession-based and very close. I can see it going down to aggregate score as well.
Overall: Atletico Madrid move on
Lazio vs. Bayern Munich
I love an underdog story, but I do not think this matchup will be close. The reigning champs, Bayern Munich, should have no issue with Lazio. The German side has some of the best players on the planet. As of late, they have also been playing like it. Lazio is a very talented team, and with an elite striker like Ciro Immobile, anything is possible; however, Robert Lewandowski and Bayern should win.
Overall: Bayern Munich move on
Atalanta vs. Real Madrid
Both teams have a very even chance of winning this matchup. They both seem to be missing something now at this point in the season. Atalanta just lost star player Alejandro Gomez, but they still have firepower upfront with Duvan Zapata. Real, on the other hand, have just seemed off ever since the departure of Cristiano Ronaldo. Besides Karim Benzema, the attack has not been the same. Despite occasional offensive troubles, the Madrid defense with Sergio Ramos has been as solid as it can be. This matchup can be a solid one, and I see it going to aggregate.
Overall: Real Madrid move on
Borussia Mönchengladbach vs. Manchester City
This matchup is another one that I think will be very one-sided. This matchup is between the first-place team in the English Premier League and the seventh-place German Bundesliga team. Manchester is playing tremendous football as of late, defeating rival Liverpool 4-1 in their last match. The midfield play from Phil Foden and Ilkay Gundogan has been sensational since the start of the year. Mönchengladbach has been very impressive defensively this year, but they will have a real handful with City's attack; however, I think they can make some big stops.
Overall: Manchester City move on
Contact the writer: [email protected]