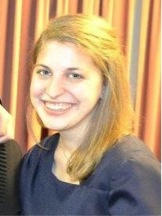 NAME:
Alison Trautmann
YEAR:
2012
MAJOR:
English
ABOUT:
Watches films all the time, writes papers (and kind of likes it) and reads lots of books, Hi, my name is Alison Trautmann and I am a story addict. As Editor-in-Chief of
The Wood Word,
I get to guide others to write stories about events on and off campus each month and then supervise the construction of the paper. Through my work at
The Wood Word
I have made many close friendships and I get to work with a brilliant group of people each month, what could be better?
Alison Trautmann, Editor-in-Chief
Feb 21, 2012

"Downton Abbey" brings high class to public television

(Story)

Jan 31, 2012

Movies to warm your heart

(Story)

Nov 15, 2011

Live broadcasts spread joy of theater to international audiences

(Story)

Oct 23, 2011

Scholarship dinner recognizes student recipients, benefactors

(Story)