Faculty form AAUP chapter as admins make changes to employee benefits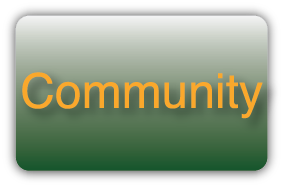 A group of faculty members at Marywood have started a local chapter of the American Association of University Professors (AAUP).
The AAUP is a national non-profit organization that helps faculty members at universities ensure their administrations follow procedures like shared governance, academic freedom in the classroom, and even freedom of speech.
According to the AAUP's website, shared governance is "emphasizing the importance of faculty involvement in personnel decisions, selection of administrators, preparation of the budget, and determination of educational policies."
AAUP chapter forms
Marywood AAUP chapter President Brooke Cannon, Ph.D., psychology professor, said the purpose of the AAUP at Marywood is to ensure that Marywood administration is following these guidelines.
The Marywood chapter was formally recognized by the national organization in December. "It's been something's that's been discussed for many years," said Cannon. "It seemed that there was enough interest at this point to go ahead and go through the steps to have a chapter form."
Dr. Frank DeMatteo, associate professor in psychology and at-large representative for the AAUP, said that the time was right, but for other reasons.
"I think with the climate changes at the university, I think that we needed to access outside resources because we exhausted all of our own resources in terms of understanding what shared governance looks like, what academic freedom looks like," said DeMatteo.
Initially, about 30 faculty members had joined the chapter when it formed in December, but Cannon said that this semester would be the time they would openly start recruiting.
According to Cannon, the Marywood chapter is hoping to ensure all policies and procedures suggested by the AAUP are followed on campus.
"We will serve in an advisory capacity to Faculty Senate," said Cannon, "and also communicate directly with administration."
Dr. Alan Levine, vice president for Academic Affairs, said that administration is open to communication with the newly formed chapter.
Two of the main issues AAUP deals with as a core part of its mission is academic freedom in the classroom as well as freedom of speech. Cannon explained that these are both student and faculty issues. This point was emphasized by DeMatteo.
DeMatteo said he believes that there should always be an open line of communication at universities between administration, faculty, and students.
"What makes, I think, a good university is when there is an interactive dynamic between all, where ideas are shared, where all sides are listened to. Where administration, faculty, students are comfortable and respect each other for their specific areas of expertise," said DeMatteo. "It's an energy, and I think AAUP represents that energy."
DeMatteo, who is trained as a school psychologist, said he believed being a part of AAUP is another way for him to advocate for his students, as well his fellow faculty members. He said that the AAUP will help Marywood stay current with what other universities are doing in regard to policies on shared governance and academic freedom.
 Administrators slash retirement benefits
The formation of the Marywood AAUP chapter came around the same time administrators announced that certain benefits would be reduced not only for faculty members but also for all Marywood employees.
Joseph X. Garvey, vice president for Business Affairs, explained that a 10 percent decrease in enrollment in 2014 necessitated cost-saving measures. The vice presidents and cabinet met to discuss possible ways to save money and then took a proposal to the Board of Trustees.
The proposal including Marywood cutting its matching payment into employee pensions from 10 percent to 5 percent for those employees contributing 2 percent of their salary to their pension and cutting the match from 5 percent to 2.5 percent for those contributing 1 percent of salary. In addition, the university cut operational funds by 20 percent. According to Garvey, operational funds include things like supplies for the university and renovations on campus.
According to Cannon, the AAUP has national policies regarding the role of faculty in budgetary and salary matters. At Marywood, the pension reduction was solely an administrative decision.
"[Enrollment] is not just a difficulty with Marywood University; it's a difficulty with almost every institution in the Northeastern United States, and most particularly in Northeastern Pennsylvania right now," Garvey explained.
According to Garvey, Marywood saved approximately $650,000 from the pension reduction and about $2 million from the expenditures reduction. These funds will go toward the continuing payment of employee benefits as well as paying for the other 80 percent of Marywood's operational costs.
Contact the writer: