Marywood learns to kick and swing for charity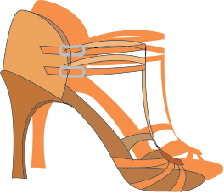 Marywood students came out for country line dancing to raise money for service trips on Feb. 13 in the Latour Room of the Nazareth Student Center.
The proceeds from both events benefit the service trips coming up during spring break.
This was the second country line dancing hosted in support of the service trips. The first event was held on Oct. 31, 2014.
Organizers Keandra Koons, junior nutrition and dietetics major, and Alyssa Wood, junior art therapy major, decided last semester to bring something they both love to Marywood for a great cause.
"I absolutely love to go line dancing," said Koons. "Sharing this experience with other people on campus was a great experience."
Matt Parkyn, senior business management and marketing major, is also raising money for charity on the dance floor.
On April 19 in the Latour Room of the Nazareth Student Center, Parkyn will be helping to host a ballroom dancing workshop for students and members of the local community. The event will also raise money for service trips.
Attendees can look forward to learning dances like the ChaCha, the Foxtrot, and some swing.
Parkyn said he is excited to have an different way to spend his evenings instead of doing the same routine.
"We truly want to give people a new way to spend their Friday and Saturday nights," said Parkyn. "Instead of going to some party or bar … You'll have so much more fun."
Parkyn and other organizers are hoping to hold similar dances and workshops on a biweekly basis in the near future, with the potential for dances at a local dance studio. Parkyn hopes everyone can enjoy the beauty of dancing as much as he does in the future.
Contact the writer: