New task force targets declines in enrollment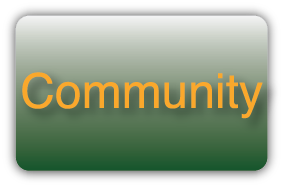 Enrollment of incoming freshmen at Marywood declined this year, prompting the formation of a special task force at the end of the Fall 2014 semester.
The Enrollment Task Force was formed by Sr. Anne Munley, IHM, Ph.D. Currently, the task force is comprised of 17 faculty and staff members. Having only met once, plans to increase enrollment are still in the early stages.
"We are looking for different opportunities where we can boost up enrollment and identify certain areas where we can grow," said Christian DiGregorio, director of University Admissions.
According to statistics obtained from The College Board, there has been a decline of first-time freshman students throughout the nation as well as in Northeastern Pennsylvania. This is due to a decline in the birthrate, meaning that the number of traditional 18-year-old students ready to enroll in college has declined.
In addition, the number of students residing on campus has decreased while enrollment of commuter students has stayed the same.
"We really need to take a proactive approach to enrollment rather than a reactive [approach]," said Ann Boland-Chase, Enrollment Task Force chairperson and vice president for Enrollment Services and Student Success.
The Enrollment Task Force is looking at what happened in the past and what will happen in the future, according to DiGregorio. This involves determining where there will be areas of growth both geographically and academically.
The demographic of students in Northeastern Pennsylvania is changing, according to Boland-Chase. The student profile has changed in that there are more diverse students. The Caucasian student population is declining while the Hispanic and Asian student populations are on the rise.
The number of international students has also increased. According to DiGregorio, in 2010 there were 36 international students enrolled at Marywood. Now, there are about 175 international students.
According to Boland-Chase, the growing number of international students has helped to build globalization on campus and administration is attentive to serving the growing population of international students.
Enrollment Task Force members are working on four main areas of emphasis to determine how to combat the enrollment issue, according to Boland-Chase.
The first part, is to focus on new programmatic offerings or new modalities. This includes the possibility of online classes or new programs opening on campus.
The second emphasis is the development of articulation agreements. Articulation agreements benefit each school as well as the student. This allows an instant, seamless transfer for students and also allows Marywood the possibility to serve students who transfer after obtaining a two year degree.
Third is best practices for recruitment. This emphasis involves departments making blogs or websites, or working on outreach to prospective students. Although the task force meets together, this emphasis allows members to take what they are learning to their departments so that new ideas can be implemented.
"I think [the blogs] are very dynamic," said DiGregorio. "The blogs that they have they are quite good and gives the perspective student a better insight as to what is going on within that academic department."
Lastly is best practices in retention. This emphasis ensures that students who come to Marywood are successful, make it to graduation, and are then prepared for the job market.
"There is a renewed emphasis on student success and trying to make sure the students we bring to Marywood become graduates and find a great career," said Boland-Chase.
The task force will break down into sub-committees to work on the four areas of emphasis. After their findings, members will share the information they have obtained and best practices.
As of right now, the Enrollment Task Force will be meeting bi-monthly and the next meeting is planned for early March.
"I think that the task force is working together to plan for Marywood in the near future and long-term to continue to ensure student success, and that our graduates are prepared professionally and personally to achieve their goals," said Boland-Chase.
Contact the writer: