Imperfectly Perfect Week promotes healthy body image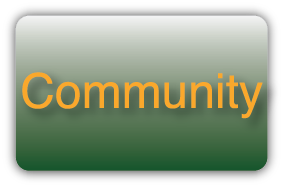 The Counseling/Student Development Center (C/SDC) organized "Perfectly Imperfect Week," a week of events dedicated to promoting healthy body image, from Feb. 23 through Feb 27.
C/SDC organized the week-long series of events to coincide with the National Eating Disorders Association's (NADA) awareness week. Events during the week included Mirror-less Monday, Be True to You Tuesday, Weightless Wednesday, and Free Yourself Friday. On Thursday, the Psychological Services Center offered free confidential eating disorder screenings.
On-campus organizations like Peers on Wellness (POW) and Project HEAL also contributed to the week.
"It was amazing and [the events] had a great turn out," said Johanna Lamb, freshman nutrition major and president of Project HEAL. "I think we made a big impact on others and were able to raise more awareness and de-stigmatize eating disorders."
The entire week focused on themes like promoting healthier body images, empowering individuals to be themselves, and attempting to remove the stigma attached to eating disorders.
On Weightless Wednesday, POW promoted healthy body images by showing off life-size models of designers' often-unrealistic portrayal of the human body and of body types. Throughout the week, groups like Project HEAL wrote positive messages in buildings across campus. Mirrorless Monday was one of the ways students were allowed to engage in promoting positivity with each other by writing on the sheets of paper covering mirrors throughout the campus.
"It was a great week," said Dana Boeh, freshman nutrition and dietetics major and member of Project HEAL, which helped with the events. "I'm just happy to be part of a club where the main focus is to raise awareness for such an insufficiently recognized issue in this country."
The C/SDC encourages any students who feel they may have an eating problem to get help by contacting them at [email protected], calling them at (570) 348-6245, or visiting in person in McGowan Center Room 1017.
Contact the writer: