Ride for a reason: SnowJam returns
College students from across Northeast Pennsylvania might have something to look forward to on Feb. 6. College SnowJam is back for a second year, and this year the organizers promise that it will be bigger and better than the previous one.
Senior business management and marketing major Timothy Kane and his friend, Frank Winger, also a senior business management major, organized the event.
"This is the largest snow festival in Northeastern Pennsylvania consisting of students from universities all over the area," Winger said.
Winger also added that this event is not a Marywood-exclusive event, but an event for college students across NEPA. He emphasized that there are about seven or eight universities around the area and none of the students mix with each other. He felt like that was a problem that needed to be fixed.
"It came to our attention that schools around here don't mix; there's an invisible wall and we wanted to break it down," Winger said.
He added that even when students from the University of Scranton run into Marywood University students at bars or restaurants, they do not interact properly and felt that this needed to be fixed; there needed to be a larger sense of community and friendship between colleges.
"SnowJam is definitely the perfect place to make friends and get to know other people," Winger said.
Kane reiterated the fact that the event is a "big party" for everyone.
"Last year, over 250 students showed up and this year, we are expecting a larger turnout," Kane said.
Kane and Winger gave an exclusive sneak peak into what they have planned for students this year.
"This year we have twice the budget and twice the sponsors- now all we need is twice the people," Winger said.
The duo said that this year's SnowJam will not only feature skiing and snowboarding but a live entertainment area with fun games, discounted food and drinks, both alcoholic and non-alcoholic.
"You don't need to know how to ski or snowboard to attend SnowJam. If you don't feel like skiing or snowboarding, you can enjoy our lineup for live entertainment. DJ D'Law, also known is Dane Lawrence, who is also a student at Marywood, will be performing and there will be live games like human Jenga," Kane said.
Winger also said that following the event, there will be an after-party for everyone over the age of 21 at the Backyard Ale House, which will also feature live entertainment and specials on food and drinks. The cost for the after party will be included in the ticket for SnowJam.
Kane and Winger emphasized that the event is purely non-profit.
"Parts of our proceeds will go to Friends of the Poor. Last year, we managed to raise $314 along with treating 150 under-privileged youth to a sun-filled day at the Montage Waterpark," Kane said.
The pair said that they have worked extensively to make this year's event a success.
"Last year, we started preparing three or four weeks in advance. However, for this year's SnowJam, we have been working to make it a success since October," Winger said.
"This is our baby," both of them stated and credited their teacher, Dr. Chris Speicher for getting them the contacts and pushing them to do the event.
Both of them expressed their excitement for the event and said that the reason they wanted to organize something like this was to give college students something to look forward to.
"We get a lot of snow and we can't exactly snowboard around campus, so this is an excellent opportunity for people to come and enjoy," Winger said.
The event will also feature a snowboarding and skiing competition between different colleges along with a rail jam set up.
"This is going to be an old school snow day with a college spin," Kane said.
The event has been sponsored by various companies including Pepsi, Bear Creek Ski Shack and Gilson snowboards, who will also be handing out a custom 3D printed snowboard to the first prize winner.
Tickets are available online for $15, which includes a full day lift ticket (noon to close), access to the
SnowJam Party Deck and food and drink specials.
For Marywood students, the Student Activities Center has organized for a bus to transport students to the event.
You can follow SnowJam on Snapchat, Twitter and Instagram @College_SnowJam.
Contact the writer: [email protected]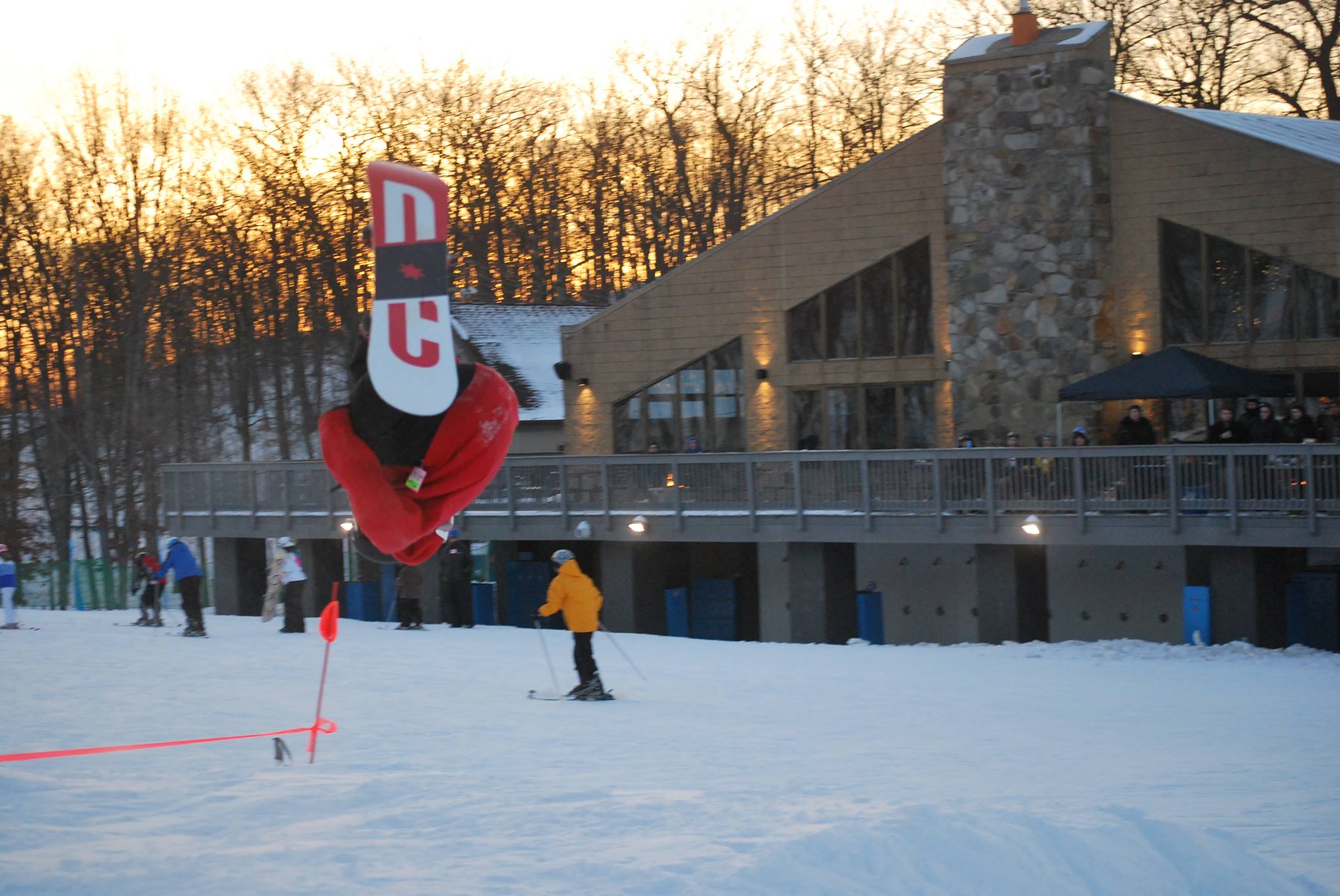 Photos courtesy of Timothy Kane