Sister Spotlight: Sister Gail celebrates over 50 years at Marywood
For Sr. Gail Cabral, I.H.M., Ph.D, her Ph.D is the least important part of her title.
When Noah Sirianni, a 2020 alumni of the clinical psychology department took Cabral's Developmental Psychology course as a sophomore, he was surprised during the first class when she wrote, "Sr. Gail" on the board and added as an afterthought, "Oh, I'm also a doctor of psychology."
"She really taught people how to be humble, I think, not only in a Catholic sense—in a Christian sense—but also just in a general sense," said Sirianni.
Cabral first experienced Marywood as an undergraduate psychology student. Since then, she has gone on to teach at Marywood for over 50 years, and she still enjoys it.
"I almost always feel better when I come out of the classroom than when I went in," said Cabral.
As a result, Cabral said she plans to keep on teaching for a while yet.
"I'm certainly of an age when the IHMs would let me retire if I wanted to, but I'm still teaching," said Cabral.
Cabral said she was first drawn to the field of psychology during a high school history lesson discussing the political atmosphere prior to World War I.
"There was France and Germany and England and the one was jealous and then the other was fearful and that they would ally and then the others would ally, and it was about human emotions, and then I knew I wanted to study psychology," said Cabral.
However, when it came to choosing the right college, Cabral said she had it narrowed down to three.
"I wanted to go to a Catholic women's college in Pennsylvania, and the only three that had an independent psych major were Chestnut Hill, Marywood, and Seton Hill in the western part of the state," said Cabral. "So my family visited the three of them, and we loved Marywood the best."
After completing her undergraduate and master's degree, Cabral taught at Marywood for five years before taking a break to pursue her doctorate and returning. Upon her return, Cabral had the opportunity to create and teach several new courses at Marywood including Psychology of Friendship, Psychology of Gender, and Psychology of Religion.
Of those electives, Cabral said that Psychology of Friendship was her favorite because it dealt with peer relationships and was related to her research. However, Cabral said she always enjoys teaching Developmental Psychology.
"Developmental Psych is my bread and butter," said Cabral. "I teach it all the time."
Cabral also served as the chair of the psychology department for a time and as the chair of the human development Ph.D. program when it was first established.
During her time at Marywood, Cabral has also had the opportunity to travel internationally several times. For example, Cabral has traveled to Africa with the African Sisters Education Collaborative (ASEC) four different times as well as traveling to England and other locations in Europe.
Besides travelling, in her free time, Cabral also enjoys reading, cross country skiing, and spending time outdoors.
Over the years, Cabral said that many things have changed at Marywood, but that the students have stayed largely the same.
"We've always had nice students—I say the world has changed," said Cabral. "Marywood students haven't changed, the world has changed."
And like her students, Cabral continues to enjoy learning herself. Sirianni said that his biggest takeaway from his time with Cabral was her constant thirst for knowledge.
"She's just a person who always wants to learn more, literally no matter what," said Sirianni.
Likewise, Cabral encourages students to make the most of their college experience.
"Don't be afraid to enjoy it all," said Cabral. "Don't be afraid to enjoy studying. On the other hand, don't let your formal education—like studying—interfere with all of your education. I would encourage [students] to go to whatever is happening on campus, to take advantage."
Contact the writer: [email protected]
About the Contributors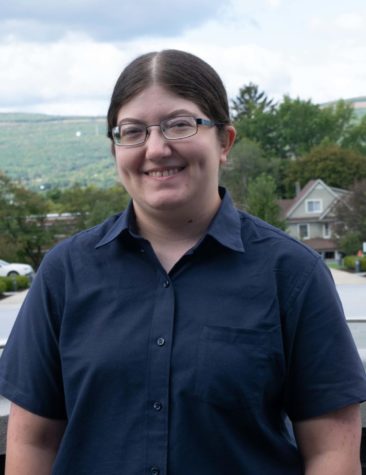 Elizabeth Deroba, Staff Writer
Elizabeth is a senior Multimedia Communication major and a staff writer/photographer for The Wood Word. She is also the director for TVM News and the treasurer...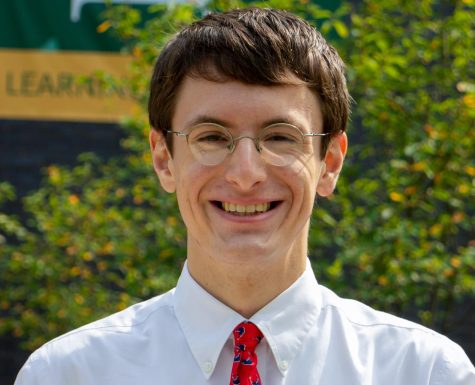 Thomas Kerrigan, Photography Editor
Thomas is a sophomore Digital Media Major and serves as the Photography Editor for the Wood Word. He also serves as a remote technical director for TVM...