Kindness Week: Dr. Helen Bittel prioritizes a curriculum of kindness
For over 20 years, Dr. Helen Bittel has been a beacon of light to the Marywood community both in the classroom and around campus.
Her teaching style is unique to higher education and is centered around the well-being of her students. In her classroom, you might find students coloring, journaling about their day, or having engaging conversations about current events. She recognizes the stress and pressure that undergraduate students face and she treats them with compassion.
After two years as a visiting associate professor at SUNY Oswego, she came to Marywood in August 2002. Since then, she has become a founding director of the Center for Transformational Teaching and Learning along with teaching courses such as Writing and Rhetoric, Children and Young Adult Literature, and British Literature 360.
In her work, Bittel focuses on transformational relationship-rich education instead of transactional education. Instead of lecturing for an hour and sending students off to their next class, Bittel is committed to honoring Marywood's core values and seeing her students as human beings.
"We teach the whole person, we teach to empower, we teach respect for persons. It's part of [my] job to teach content but it's [also] part of [my] job to model and invite other people to develop their own vision of our core values," explained Bittel.
Throughout her teaching career, she has seen how compassionate teaching styles have grown to be more common in the classroom. While teaching women's studies courses, Bittel realized that these subject matters had to be handled with kindness and care.
"I had to grapple a lot with the emotional dimensions of teaching and the relational and social dimensions of teaching without a lot of guidance because, with the Intro to Women's Studies course, people are going to tell you things," Bittel describes.
Although it was her involvement in women's studies that influenced her compassionate teaching style, it was one tragic event that resulted in Bittel making compassion a top priority.
It was her second year teaching at SUNY Oswego when tragedy struck on Sept. 11, 2001. Her students, many of whom were New York City natives, were struggling with the unimaginable and Bittel knew that something must be done.
In a department meeting, she raised concerns about the well-being of students and how faculty could best support them. Unfortunately, her concerns were met with older faculty members who instructed her to just teach "the content paid to do."
Instead of ignoring the obvious pain of her students, she made her classroom a safe space to grieve and process before any curriculum was taught. She allowed students to journal and reflect on their emotions and mental health before starting class each morning.
As she describes it, a student's social and emotional needs are inseparable from any cognitive or academic needs.
Dr. Bittel also goes above and beyond in caring for students who might not be taking her courses. The Wood Word's own Editor in Chief Ellen Frantz recalls Bittel's warmth and kindness.
"After my mom passed away, Dr. Bittel sent me an email offering to talk if I needed to. I have never had her as a teacher, but her kindness obviously extends to those who aren't physically in her classroom. She then proceeded to always say hi to me, by name, every time she passed me as well as emailing me to tell me she was thinking of me every major holiday since she herself knows how hard it is to lose parents and then have to celebrate a holiday," recalled Frantz.
This is Dr. Bittel's nature and instinct, to treat students with kindness and respect and never let any student leave her classroom without feeling seen and heard. The Marywood community has been deeply impacted and inspired by her kindness and she continues to spread that kindness wherever she goes.
Note: Ellen Franz had no involvement with the writing or editing of this article.
Contact the writer: [email protected]
About the Contributors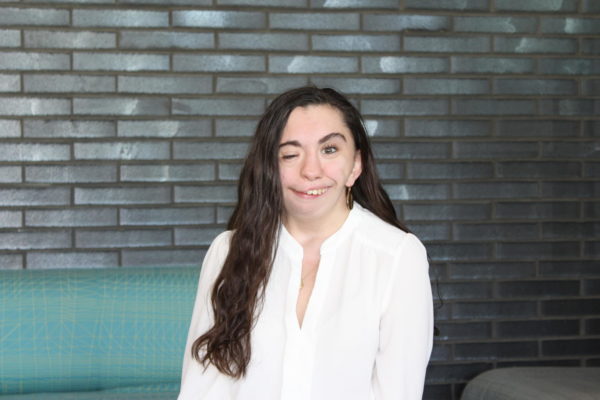 Elizabeth Adams, Managing Editor
Elizabeth Adams is a junior, Multi Communications major and the Managing Editor for The Wood Word. In addition to being an active member in the communications...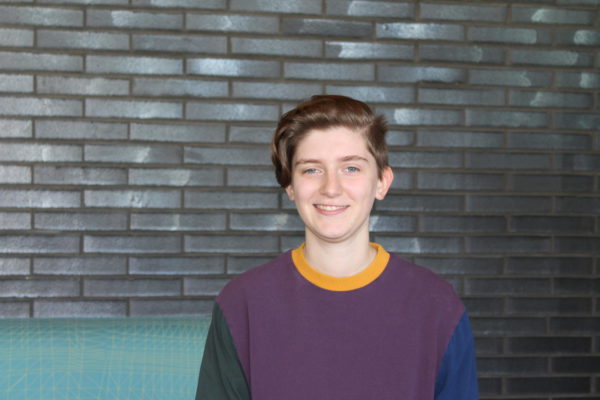 Sabrina Resuta, Graphics Editor
Sabrina Resuta is a junior graphic design major and the lead designer for the Wood Word. Sabrina is also a part of Zeta Omicron, Marywood's art honor...