Chartwells' controversial burger name offends student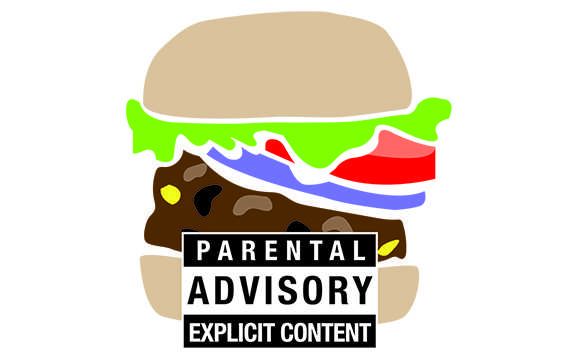 When students returned back to school for this fall semester, many noticed changes in places to eat on campus. One of these changes was a new name given to the black bean burger.
During the first week of school, the Atrium Diner in the McGowan Center for Graduate and Professional Studies displayed a new item on its menu, the "Beaner" Burger.
To Lindsey Crean, junior secondary English education major, something did not seem right when she first saw this name on the menu.
"I looked at it while I was waiting in line. I was like, 'Wait, I'm pretty sure that's a derogatory term,' because it said 'The Beaner,'"said Crean.
According to Oxford Dictionaries' website, the term refers to a person of Mexican descent. The name was the new title given to a burger, which included black beans.
Once realizing the name had a negative connotation, Crean was shocked that this word was displayed on the menu.
"I was pretty angry because you would think you would do your research once you put something out there," said Crean.
On August 26, Crean e-mailed Jon Barzensky, director of Dining Services. Crean said that Barzensky replied quickly to her e-mail.
In Barzensky's e-mail to Crean, he stated he was unaware of the derogatory meaning of the word. He apologized and said the word will be immediately removed from the menu.
When asked to comment for The Wood Word, Barzensky, who cancelled a scheduled interview, made this statement via e-mail: "The name of the sandwich referred to the ingredients, which include black beans, but we changed the name to 'black bean burger.'"
Attempts to contact other managers as well as Barzensky in the Dining Services Main Office via telephone were unsuccessful.
In Crean's opinion, the controversy was handled properly.
"The next morning, I was passing through and the sign was off," said Crean. "That was pretty good of them. Even in the e-mail, he got back pretty quickly, owned up to it, and said they had no idea of the derogatory meaning."
Crean said she believed the offensive name of the burger was a careless mistake.
"I hope they were just ignorant to the fact, and no one was specifically trying to offend anyone by the term," concluded Crean.
Contact the writer: [email protected]