Students make 1000 "peace" cranes
The Learning Commons and Pacers for Justice and Peace partnered to organize "One Thousand Cranes for Peace" on Wednesday, March 1.
User Services Librarian Leslie Christianson said she thought of this idea when she saw a photo on the Duquesne University library's Instagram with a display of 1000 paper cranes.
According to Christianson, the idea of doing origami is called passive programming, where students can relax between studying.
Christianson said that in Japanese culture, making one thousand origami cranes represents making one wish.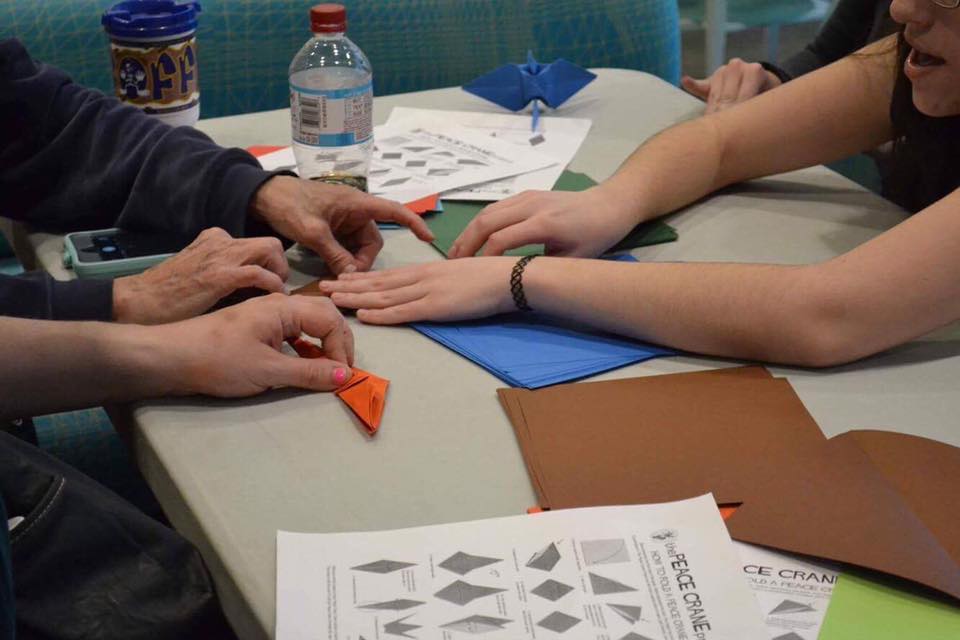 "I thought that tied in really well with where we are and what we're trying to do with the Peace and Justice committee that recently got together," said Christianson. "I thought this would be a way for us to support them [the Pacers for Justice and Peace] and show our solidarity and it's a way we can represent our mission and our vision for Marywood."
Rose Mrdjenovic, a senior English and religious studies double major, said she was planning on helping make cranes for the entirety of the event, which was held from 1 p.m. to 8 p.m.
She said after the origami paper cranes are made, they will be hung up in the Learning Commons under the walkway on the second floor. Mrdjenovic helped show other students how to make the origami cranes.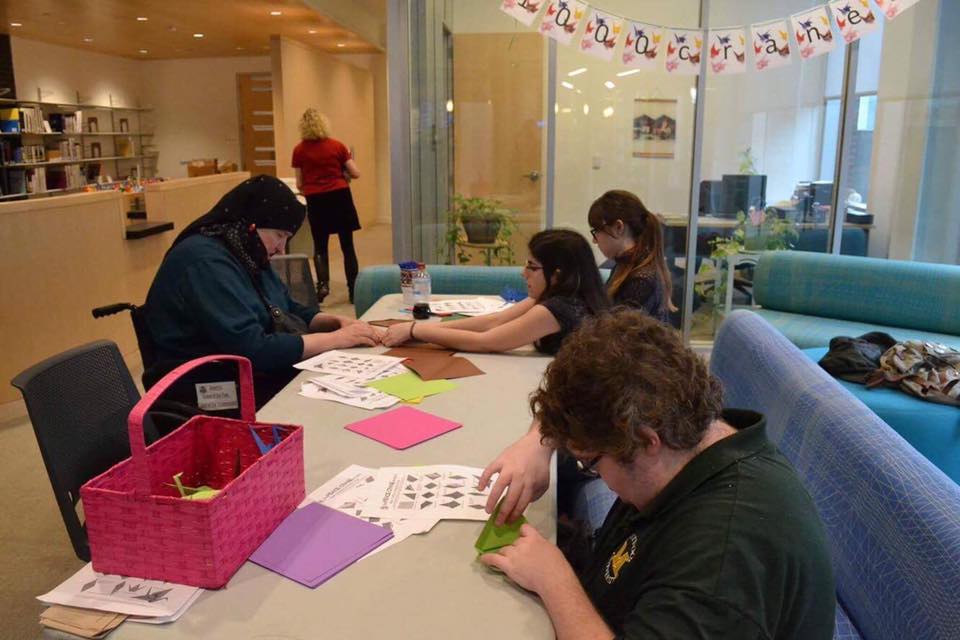 "A lot of the time, people don't know how to do it so I have to teach them," said Mrdjenovic. "But people have come by [to help]."
Christianson added that she plans on sending 500 cranes to both Pennsylvania Senators Bob Casey and Pat Toomey "to represent what Marywood is about and what we stand behind in terms of where we see this country growing and our expectations of them."
Christianson said she hopes that the 1000 cranes will be completed in the next few days.
"We're going to keep doing it until we have 1000 cranes," said Christianson.
Contact the writer: [email protected]
Twitter: @RLookerTWW