International Day of Peace recognized on Marywood's campus
The United Nations International Day of Peace is recognized around the world each year on Sept. 21. Members of the Marywood community celebrated this year by participating in the Global Peace Wave Minute of Silence as well as writing vows for peace on campus and around the world.
Marywood's religious studies department and Better Together, a network for students to support and work for social change, hosted a table with activities in the Learning Commons lobby.
Activities at the table included writing letters of support to DACA students, watching the PeaceChannel.com livestream video of peace day events, taking the "Be The Peace" 10-day challenge and creating paper cranes.
"We started this morning with this table… and at 11:45 a.m. we had people join us for a moment of silence outside in the Memorial Gardens," said Michael Carone, a freshman social work major and Better Together volunteer.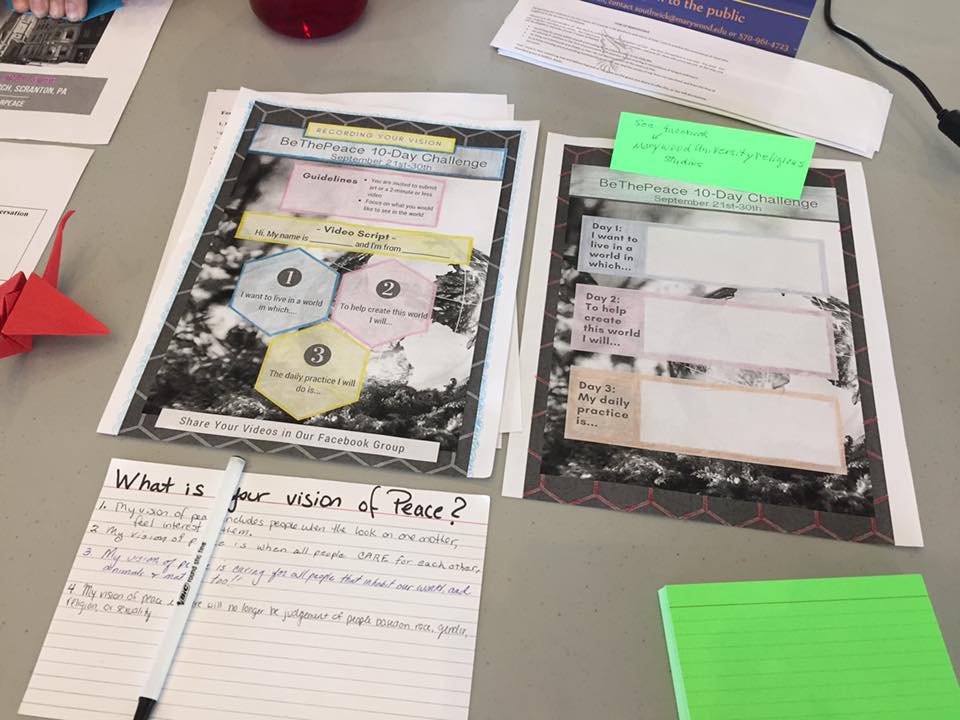 Photo credit/ Anne Zukowski
Other members on campus vowed for peace by playing music.
Students from the music program brought their instruments outside on the Memorial Gardens benches for an open musical circle that was open for anyone to join.
"You can say a lot about peace by playing music," said Senior Music Therapy Major Kelsey Tucker.
Nicole Polara, a senior music therapy major, said music is a way to promote peace.
"Music is a great outlet to promote peace," said Polara. "I think peace should be something we embrace…it's just one day [of celebrating peace]. It should be every day."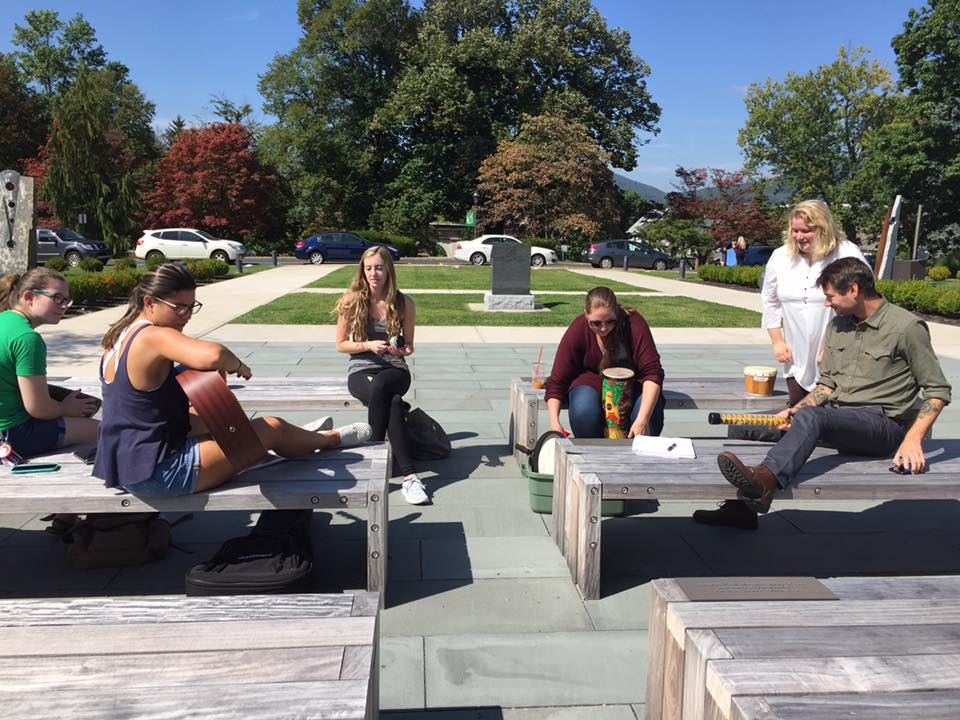 Contact the writer: [email protected]
Twitter: @AZukowskiTWW