Campus comes together to celebrate President Sr. Mary Persico's birthday
Students, faculty and staff gathered in the Learning Commons for a surprise birthday party to celebrate Marywood President Sr. Mary Persico, IHM, Ed. D.
Persico said she was touched and surprised by the gesture.
"It was quite great especially to see all the students and so many faculty and staff here. It really warmed my heart. I'm very grateful," Persico said.
Provost Dr. Susan Turell, who helped organize the event, explained that members of the president's cabinet wanted to create a special way to celebrate Persico's birthday.
"We wanted to figure out a way to bring the whole campus community together and celebrate the life of this wonderful woman who's our President," explained Turell.
Turell said the surprise happened with the help of Marywood faculty who were able to create special mailing lists for sending emails.
"We had people who were able to create mailing lists that would exclude her and only her and so we sent it out that way and tried to make sure that everyone across campus knew and knew that they were invited," said Turell.
Students in the fourth-year architecture program also constructed a light fixture on the lawn near the amphitheatre for Persico's birthday. The fixture includes a peace sign, a heart and the letter "M" to represent the phrase "Marywood loves peace."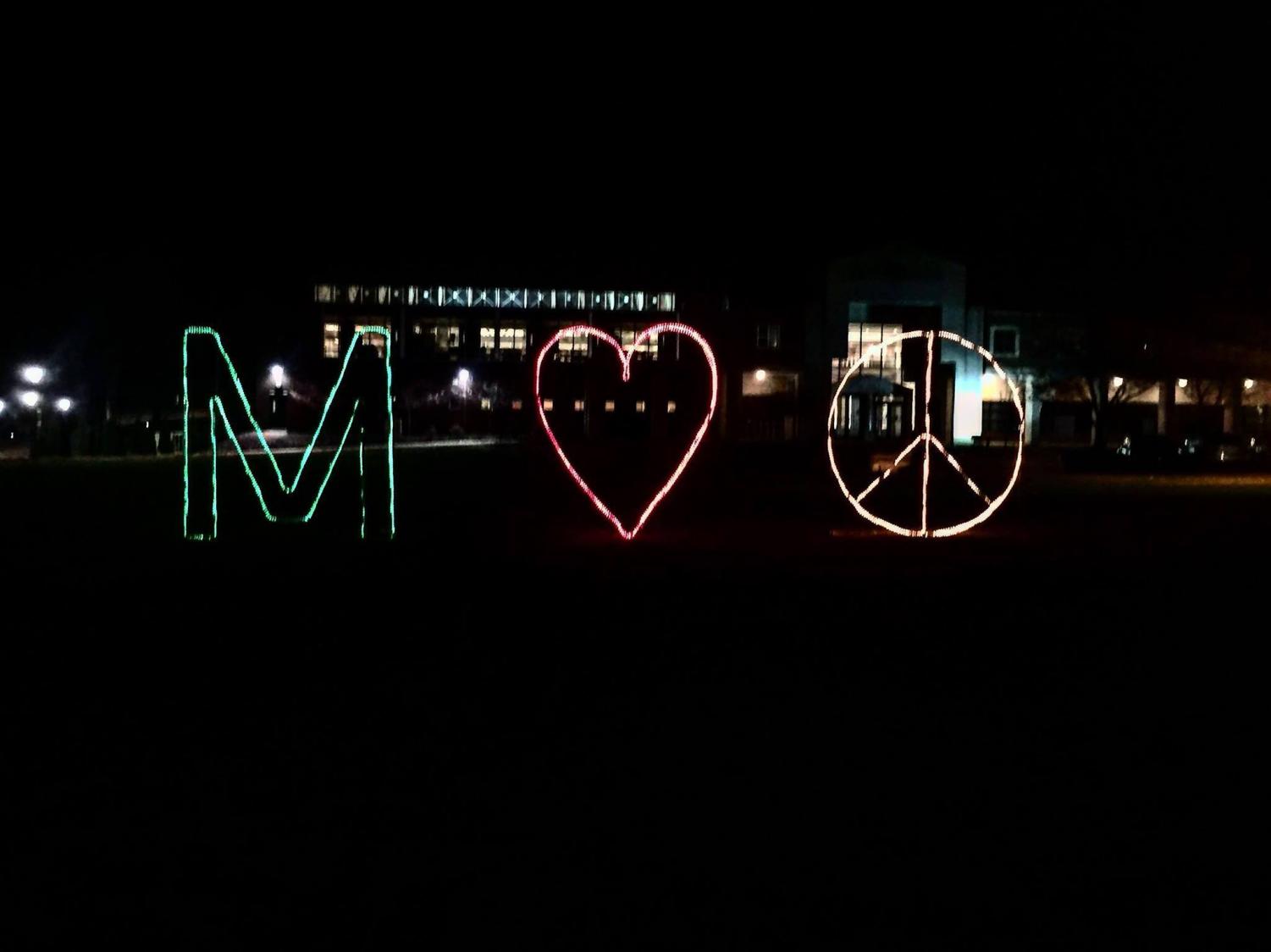 The party concluded with cake and a rendition of "Happy Birthday." Persico said that for her birthday, she wished for more happy moments on campus.
"When I came down here I wished that we would have many more happy occasions here at Marywood because everyone seemed so upbeat and happy," she said. "I wished that we would keep it going for more occasions and not just my birthday."
Contact the writer: [email protected]