Gun violence march and vigil to be held in Scranton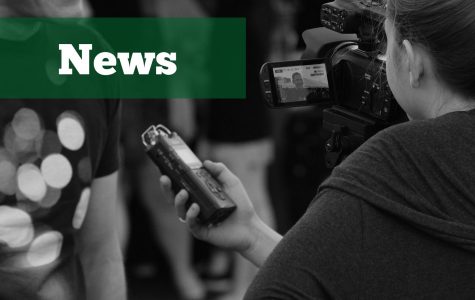 UPDATE: The prayer vigil will no longer take place at 6 p.m. on March 24 at Scranton Memorial Stadium. Rev. Barnes confirmed that the interfaith vigil will be held at 6 p.m. on March 23 at St. Lukes Episcopal Church on Wyoming Avenue in Scranton. The march will still take place at noon on March 24. Both events are registered with the "March for Our Lives" organization.
---
As thousands rally against gun violence in the nation's capital later this month, Scranton community members will participate in a march and candlelight vigil in response to the recent school shooting in Parkland, Florida.
March for Our Lives, Scranton
A group of individuals are organizing a localized version of "March for Our Lives" on Saturday, March 24 at noon, the same day thousands will take to the streets of Washington, D.C.
The Scranton march is affiliated with the national march and listed on the official March for Our Lives website.
It will begin at the Olive Street Pavilion on West Olive Street and Love Road in Scranton. While all the details are not yet finalized, Amelia Suraci, one of the march organizers, said they hope to march to the courthouse downtown.
Additionally, Suraci said the organizers want to secure student speakers for the march.
"We'd be happy to set it up and let them take the lead. That's our philosophy on it," she said.
Suraci said she's glad people are coming together and making changes.
"We have a serious problem in this country. We're killing each other," she said. "And to be able to be part of something that is working on changing and stopping that in any way is going to have my full support."
Anyone interested in volunteering can direct message the march's Facebook page or send an email to [email protected]
Vigil Against Gun Violence
Several educational, religious, political and social organizations within the Scranton community will sponsor the Vigil Against Gun Violence on Saturday, March 24.
It will take place at the Scranton Memorial Stadium at 6 p.m.
Rev. Rebecca Barnes of St. Luke's Episcopal Church in Scranton, an organization involved with the event, said the purpose is to provide a platform for students.
"I think we need to not only lament those people who have been victims, but we also need to rally together as people in speaking out about this and how we can come together to make a stand for peace," Barnes said.
Students from local high schools will give speeches about gun violence, and the organizers of the event also hope to get local college students involved in some way as well.
Barnes said the event has drawn a lot of support from groups like the Scranton Area Ministerium, the IHM sisters at Marywood and more.
Assistant Director of Campus Ministry Sr. John Michele Southwick, IHM, said it's time to listen to the kids.
"This gun violence is absolutely insane. It's out of control. Students need to feel safe going to school and we need to do something," Southwick said.
Southwick also said she wants to get as many Marywood students involved as possible. Any students interested in participating can contact her at [email protected]
Contact the writer: [email protected]
Twitter: @BWilliamsTWW