NEWS BRIEF: Two buildings on campus will temporarily close for disinfecting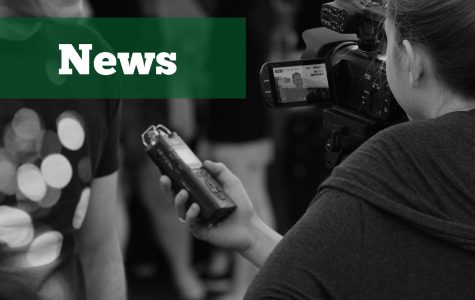 The School of Architecture and the Shields Center for Visual Arts will close for two days while housekeeping disinfects the buildings.
The decision was made to temporarily close these buildings after a student, who was unknowingly positive for COVID-19, entered the buildings. As of publication, this is the only student who has tested positive in regards to this situation.
All individuals who were in close contact with the student have been contacted through the university's contact tracing policy and are in quarantine.
Pandemic Coordinator and Director of Equity and Inclusion Dr. Yerodin Lucas explains that this temporary closure will allow housekeeping to disinfect the buildings unobstructed.
"Housekeeping will do a thorough wipe down of all surfaces like desks, office desks, the floors, walls. It's going to be a deep clean," said Lucas.
Lucas noted that the university had previously created a plan for the possibility that a situation like this would occur. Lucas also said that it is important that community members err on the side of caution to prevent occurrences like this from happening again.
"It's far less likely to happen if students, faculty and staff on campus adhere to the regulations and mandates that have been put out," said Lucas. "If you're sick, stay home; if you feel sick, stay home."
Some students expressed that the temporary closure of the buildings will impact all students differently.
Senior Graphic Design major Carolyn Choates has one class in the Shields Center for Visual Arts this semester. She said the closing of the building will have no impact on her work.
"We only have 20 minute [in-person] enrichments to begin with," said Choates. "I believe that we could have enrichments on Zoom so for me, it's not a big deal."
Choates also noted that this closure does not negatively affect how safe she feels being in the building.
Fifth-Year Architecture major Rebecca Doglas said she believes the temporary closure will not affect upper-level architecture majors as much as it will affect first-year architecture majors.
"Because most of the upper-level students know more about the department and what they are supposed to be doing, it shouldn't have that much of an affect on them," said Doglas. "The freshmen might have a harder time because they are new, but this group of freshmen have shown that they are resilient so they should be able to manage."
Doglas also said she is grateful the university took swift action in responding to this situation.
"I'm really glad that the administration made this decision," said Doglas. "I have more confidence in the administration because they decided to do this right away instead of waiting for a more convenient time."
All faculty, staff and students are prohibited from entering the School of Architecture or the Shields Center for Visual Arts until 9:00 a.m. on Wednesday, Feb. 17.
Contact the writer: [email protected]
Twitter: @BrianaRyanTWW