NEWS BRIEF: Marywood receives $200,000 grant from the Sabler Foundation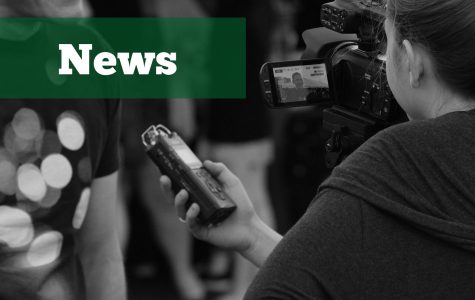 Marywood University received a grant from the Donald B. and Dorothy L. Stabler Foundation for $200,000 to put towards the Stabler endowed scholarship fund. This gift added to the $385,000 grant the university received in January 2020 to get the scholarship fund up and running.
According to their website, the Stabler Foundation was started in 1966 exclusively for "charitable, religious, scientific. literary and scientific purposes." They also give grants to post-secondary educational institutions or parochial schools not run by the government in central and eastern Pennsylvania.
Vice President of University Advancement Dr. Rene Zehel said that this grant is significant/
The goal of the Stabler Foundation is to teach the importance of philanthropy and giving back. This is why the scholarship comes with a "debt of conscious pledge." This pledge states that those who receive this scholarship must give to the Foundation for 15 years, starting five years after completing their education or military service.
"[The pledge] is not a legal obligation, but they really want to help people understand how important it is to help other people," said Zehel. "That is something that is not in any other scholarships we have. What's great about that is that it is helping educate all of us on the importance of philanthropy and the importance of serving the common good."
Marywood President Sr. Mary Persico, IHM, Ed.D said she believes this grant was made for Marywood and it's students.
"[The man who hands out the grants for the Stabler Foundation asked] if we were willing to take students who do not have the means to come to college. I said 'absolutely'," said Persico. "That was part of our foundation when the Sisters founded Marywood. They wanted to educate women in particular who were the daughters of miners and factory workers who couldn't really afford a college education. So we took them in and really subsidized a lot of their education."
Persico also stressed the importance of the school applying for these grants.
"We [go] get grants like this so we can help people who are the neediest but who are smart," said Persico. "They're gonna fall through the cracks if they don't get an education and they are going to lose an opportunity to get a good job, raise their families well and so forth."
Persico said that Marywood getting this grant is significant since the Stabler Foundation, based in Harrisburg, tends to give out grants only to organizations in their area and not as far north as Scranton.
The grant will be awarded for the first time in Fall 2021.
Contact the writer: [email protected]
Twitter: @EllenFrantzTWW