Ann Boland-Chase and Patrick Castellani to retire this summer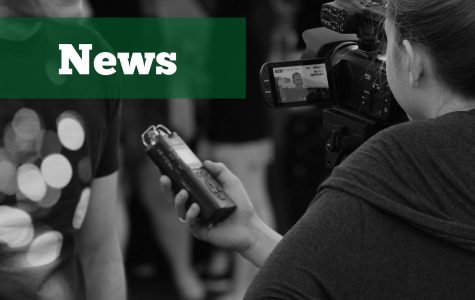 As the days inch closer to the end of the academic year, two members of the Marywood community are preparing to start a new chapter in their lives. Interim Vice President of Business Affairs and Treasurer Patrick Castellani and Vice President for Enrollment Services and Student Success Ann Boland-Chase will retire in June and July, respectively.
Boland-Chase began her journey at the university while earning her undergraduate degree from what was then known as Marywood College. After graduating from Marywood, Boland-Chase learned of an opening in the Office of Admissions and decided to apply.
"I thought, well, this looks really interesting and I love the academic environment," said Boland-Chase. "So I thought, well, you know, I'll put in my application for the position."
That decision to apply for the position was the launching point for Boland-Chase's 42-year tenure at the university. Since then, she has held a variety of positions until she was named Vice President for Enrollment Services and Student Success in 2014. Boland-Chase explained that throughout her tenure, the students have always been her favorite part of her work.
"It is so gratifying to see a student come into the university with their hopes and dreams and then see them grow on their journey," said Boland-Chase. "I'm so thrilled because some people made a lot of sacrifices to enable them to get to that point."
Castellani also has long-standing ties with the university as his daughter is a Marywood graduate. Additionally, his aunt was a member of the Congregation of the Sisters, Servants of the Immaculate Heart of Mary, the group who founded Marywood. It was these ties that helped Castellani transition into his first role as Budget Manager.
"I was at a point in my life where I was looking to kind of get out of the hustle and bustle of everyday corporate America," said Castellani. "When I came here in 2005, I just really fell in love with the place all over again."
Since joining the university as Budget Manager, Castellani has received three promotions within the Office of Fiscal Affairs. Castellani currently holds the position of Interim Vice-President of Business Affairs and Treasurer.
Castellani was supposed to retire last year; however, due to the departure of former Vice-President of Business Affairs and Treasurer Tammy McHale and the COVID-19 pandemic, he decided to remain at the university for another year.
"Tammy was leaving on a very short notice and I just felt a loyalty to the university and to [Marywood President] Sr. Mary [Persico] as well," said Castellani. "I couldn't do that to the university. I just didn't feel it was the right time to [retire]."
Both Boland-Chase and Castellani explained that they are looking forward to spending more time with their families and pursuing their favorite hobbies. For Boland-Chase, that means getting back into playing music, specifically the organ.
"My first degree is actually in music, and I always enjoy doing that," said Boland-Chase. "So, it'll be fun to take out the music and start practicing again."
Castellani said he is excited to get back on the golf course. However, he explained that the people he has worked with during his years at Marywood will never be far from his mind.
"I have been privileged to work with a great staff over the years," said Castellani. "A lot of people find it hard to work with a staff, but I have found it very easy to work with them."
According to a Jan. 27 President's Memo, the university will work with a national firm to search for the pair's respective successors.
Boland-Chase said it is important for her successor to draw on the strength of the university.
"Whoever comes next should explore all that Marywood has to offer and take full advantage of the people and the place because it is a special place," said Boland-Chase.
Castellani also said it is crucial for his successor to keep in mind that the people they work with will be their most valuable asset.
"Cherish the people that are around here because they're the ones that make you better," said Castellani.
Contact the writer: [email protected]
Twitter: @BrianaRyanTWW