Celebrating the Anniversary of a Planet that Keeps on Giving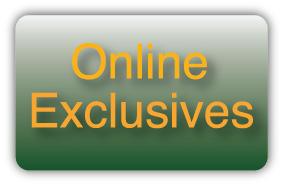 A Brief look at Earth Day.
This year, Earth Day celebrates its 43rd year anniversary. Some may think it's just another ordinary day, but others may believe it is a special day to reflect upon the beautiful earth around us and how important it truly is to preserve it.
According to earthday.org, Earth Day began on April 22, 1970.
After the very first Earth Day, quite a few things happened. Later in the year 1970, The Environmental Protection Agency was established, The Clean Air Act of 1970 was passed, and The Federal Occupational Health and Safety Act was passed.
In the three years that followed, the Clean Water Act, the Endangered Species Act and the Resource Conservation and Recovery Act were all passed.
These new acts brought a lot of attention and concern to the environment. For the first time, the government was establishing laws to protect our air, water, natural resources, and endangered animals.
To commemorate Earth Day, according to usnewsuniversitydirectory.com, some universities have scheduled events throughout the week of Earth Day. Events include having locally grown food as themes throughout the week, having lectures, displays, and volunteer work. Villanova University, for example, holds a Sustainability Fair that consists of farmers providing local food to the dining halls.
According to Mark Burns, chair of the Arboretum committee, Marywood held an electronic recycling event on the weekend of April 13 from 9 a.m. to noon.
The electronic recycling event was free and open to the public. The event helped community members recycle appliances like answering machines, calculators, cameras, and other small appliances.
Sophomore Mariah Wolk said she thinks the recycling event is a great idea.
"Marywood is giving back to the community by keeping our surrounding environment clean and helping people clear out their old electronics that would normally cost money to dispose of," said Wolk.