Marywood starts new satellite social work program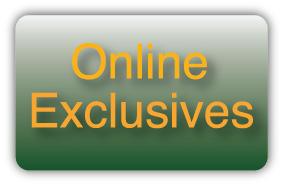 A new satellite social work program known as the "Pocono Program at East Stroudsburg University of Pennsylvania" will be available for graduate students at East Stroudsburg University this fall.This type of program is not new to Marywood. The university already has satellite social work programs in place at DeSales University in the Lehigh Valley and at Bloomsburg University.Coordinator of graduate admissions at East Stroudsburg University, Kevin Quintero, said that the classes will be taught by Marywood professors on the East Stroudsburg campus.Though the program was only announced to the public two weeks ago, several applications have already been received.Dr. Lloyd Lyter, director of School of Social Work and Administrative Studies at Marywood, said that having the program at East Stroudsburg will allow more students who desire to receive their master's degrees to do so without having to leave the area.
"East Stroudsburg is also in the process of getting accreditation for their own social work bachelor's program," said Lyter.
According to the university website, social work has been offered as a major at Marywood since 1969. Since its start, more than 4,000 students have graduated with a master's degree. When the program started, Marywood was the only school in northern Pennsylvania that offered a master's degree in social work.
"Most of the social workers in the northern half of Pennsylvania received their MSW at Marywood," said Lyter.
Undergraduates can move into the master's of social work program through a program called Advanced Standing.
"Rather than taking 60 credits to graduate, the students can take as few as 39 credits. They can get up to 21 credits waived because of their bachelor's degree in social work," said Lyter.
According to Quintero, a signing event where representatives from both schools will meet on the East Stroudsburg campus to formally sign the agreement between the two institutions is in the works, and it should take place in May.
"The event will serve as a kickoff to the new program," said Qunitero.