What a Weird World! Trump's Towel Travesty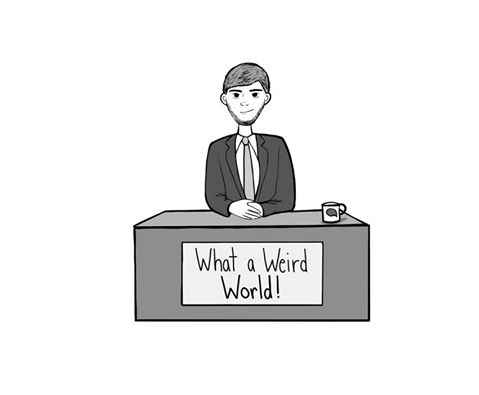 It's hurricane season, and the U.S. has seen three storms hit its shores. Mainland U.S. braced itself for Harvey and Irma and Puerto Rico was most recently hit by Hurricane Maria. The entire island was left without power, begging for help from the mainland.
Puerto Rico is a U.S. territory, so the people living there are U.S. citizens. Our government is their government, and has a duty to take care of them.
So of course, President Donald Trump went out of his way to do more harm than good for the people of Puerto Rico.
First, he spent a few days golfing and holding rallies. That must have been a lot of tiring work, but he found time to go on Twitter to berate the mayor of San Juan for doing a bad job in dealing with the disaster herself. As if Trump's tweets weren't degrading enough, he decided to take a trip to Puerto Rico and see the devastation for himself.
The president visiting with victims of tragedy is a great way to show support and bring the nation together.
What is not a good way to help victims of a hurricane, however, is making matters worse by tossing supplies into a crowd like t-shirts at a high school football game.
That's actual footage of Trump carelessly tossing paper towels to Puerto Ricans who were affected by Hurricane Maria. There's not an ounce of dignity or respect in what the president is doing here.
At least 34 people are dead because of the storm and its fallout while others are left without homes, and the president thinks it's perfectly okay to casually toss some paper towels into a crowd of people. What's next, rock paper scissors to get dibs on some canned goods? Maybe he'll raffle off a ride on Air Force One.
Trump's response to a disaster in Puerto Rico was a great example of what not to do for a PR stunt.
Contact the writer: [email protected]
Twitter: @WeidnerTWW