Opinion: Give "Rick and Morty" a second chance
Even when a celebrity is accused of horrible misdeeds, such as rape and abuse, it doesn't make the accusations hurt any less. Especially if you were a fan of the celebrity in question and now find millions of people telling you that you're a bad person for ever liking them and their work in the first place. This rhetoric stings, even though it is blatantly untrue. You can enjoy their works as long as you acknowledge that the art is different from the artist and people behind them are flawed and sometimes horrible human beings. This argument has come to the forefront of discussion once again, in the recent accusations made against "Rick and Morty" and "Solar Opposites" creator Justin Roiland.
The news broke recently with accusations that Roiland was violent to his past girlfriends, but things quickly and disturbingly soured when direct messages on social media from Roiland and victim testimonies surfaced. Allegedly, he had also repeatedly flirted with 16 -year-old girls and even when he was not engaging in pedophilia, he was using quite disturbing language when talking to women. The whole thing has amounted towards Roiland being accused of several felonies and possibly facing jail time, with him due in court in April. But far before that, the consequences of his actions are getting to him in a way that is only surprising because of how fast they are coming. He stepped down from his video game company, Squanch Games, as CEO and Hulu cut ties with him and fired him from his show "Solar Opposites". So of course, it was only a matter of time before his most iconic and infamous series "Rick and Morty", which was co-created with Dan Harmon, was affected as well.
In no uncertain terms, Adult Swim, and therefore Warner Bros., informed everyone that ties were cut with him on their end, too. However, due to the show having signed an unprecedented contract for 90 more episodes a couple of years back, the show will continue, with a different voice actor, or perhaps voice actors, replacing Roiland. So thankfully, the many talented storyboardists and writers affiliated with the show, the ones who are guiltless, won't be without a job just yet. But then the rest of the news kicks in and you realize that the show is going on without its co-creator, main voice actor, and source of a lot of the show's signature humor. Understandably, many skeptics and even a few fans are questioning how well the show will be able to go on without Roiland. There are even some joking that the show ended on a cliffhanger and we'll never see the resolution, which paints a pretty bleak picture of how people are reacting to this news. But I believe this show should be given a second chance.
This article is not in defense of Roiland, as these recent events have proven that he is a gross person who definitely does not deserve a second chance. This article is in defense of his show, "Rick and Morty" and by that, I mean the people that are working for the show, including Dan Harmon and the voice actors-those left to pick up the pieces-should be given a grace period of sorts. None of the things that happened with Roiland is their fault and I've even heard rumors that the crew wrote an open letter to Adult Swim saying they would refuse to work if he was kept on. I understand the show is most definitely not everyone's cup of tea and between this and the looney fans the show is unfortunately well known for, I can only imagine this has made haters and critics double down on their words and beliefs, but I believe people should be thinking the exact opposite.
The show failing due to low ratings and bad reviews in the wake of his departure and replacement is no doubt exactly what most casual viewers are expecting to happen. I'm not saying the upcoming Season 7 won't get either of those things but if it does, it should be based on the show's own merits and not because the biggest facet of the show's success did something gross and stupid. Even if you think things won't work out, watch the premiere when it happens later this year anyway. At least one Youtube video covering the drama and its effects admitted they are going to continue covering the show when they probably wouldn't have otherwise because it will be interesting to observe how the show is going to progress going forward. Above everything else, that is the main reason I will continue to watch the show myself.
My decision to do so started as spite, pure anger towards such a talented man doing things so unspeakably horrible and inadvertently tarnishing the careers of the people he worked with in the process. It is understandable to think this way. But after some thought, letting the news simmer over the past few days, I have decided to do so for the crew and voice actors. They don't deserve to suffer because of his actions. They deserve a second chance, to prove the show will be just as good with new people voicing the leads. I implore you all, for I know at least some of you out there have watched the show in the past, to agree.
Contact the Writer: [email protected]
About the Contributors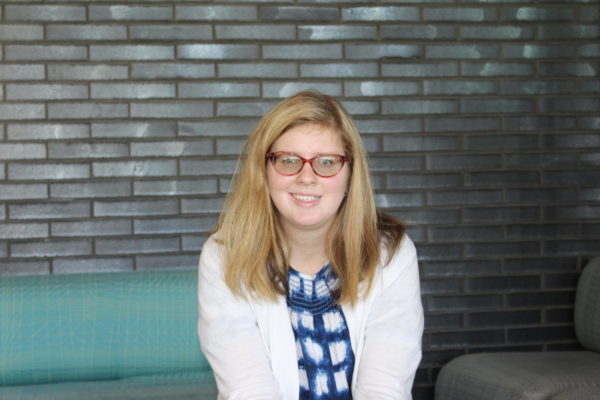 Brianna Kohut, Staff Writer
Brianna is a junior studying Film and TV Production in the Multimedia Communication Department. She is also a member of the RPG club and a DJ for 91.7...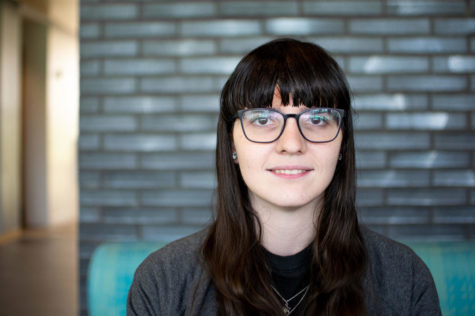 Jennifer Flynn, Digital Content Lead Designer
Jennifer Flynn is a Senior Graphic Design major and is the lead graphic designer for The Wood Word. Jennifer is also the historian for the Society for...