Beyoncé headlines halftime show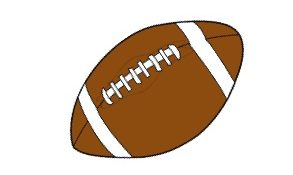 The Who in 2010. The Black Eyed Peas in 2011. Madonna in 2012.
Beyoncé 2013.
The "Single Ladies" singer and new mom will entertain the millions who will tune in to watch the Super Bowl halftime show. Football and Beyoncé fans alike seem pleased by the announcement.
"Beyoncé was a great choice. Who else has the pipes to belt a tune like that to over a million people? Not to mention she's just plain fabulous," said sophomore Erica Kester.
The superstar has also become the new spokesperson for Pepsi. Pepsi is the major sponsor of the Super Bowl this year, particularly the halftime show, and is looking to the fans for help in a program it calls "Live for Now." The goal of the new Pepsi program is to put fans at the center of experiences such as the Super Bowl, according to the Pepsi Live for Now website.
Pepsi has been running a contest all month long in which people may submit photos of themselves which may be used not only in Pepsi advertisements, but also to introduce Beyoncé at halftime. Anyone who submitted a photo may be featured in a video introduction and 50 people will be chosen to join the singer on stage.
Beyoncé promised fans she would release new music before the Super Bowl. What she didn't say is that the new music would be coming from Destiny's Child. The trio has reunited and released a new single, "Nuclear," and a new album.
"Sources tell us that the girls will be joining Beyoncé on stage for a medley and then they will be singing their new song, 'Nuclear.' Then Beyoncé will take it from there." said Danielle Sacco, editorial assistant for PerezHilton.com.