SPORTS BRIEF: Women's basketball extends winning streak; Swartz notches career-high in men's loss
The Marywood basketball program split another doubleheader on Saturday as both teams hosted the Immaculata Mighty Macs at the Insalaco Arena.
Marywood University: 78 Immaculata University: 54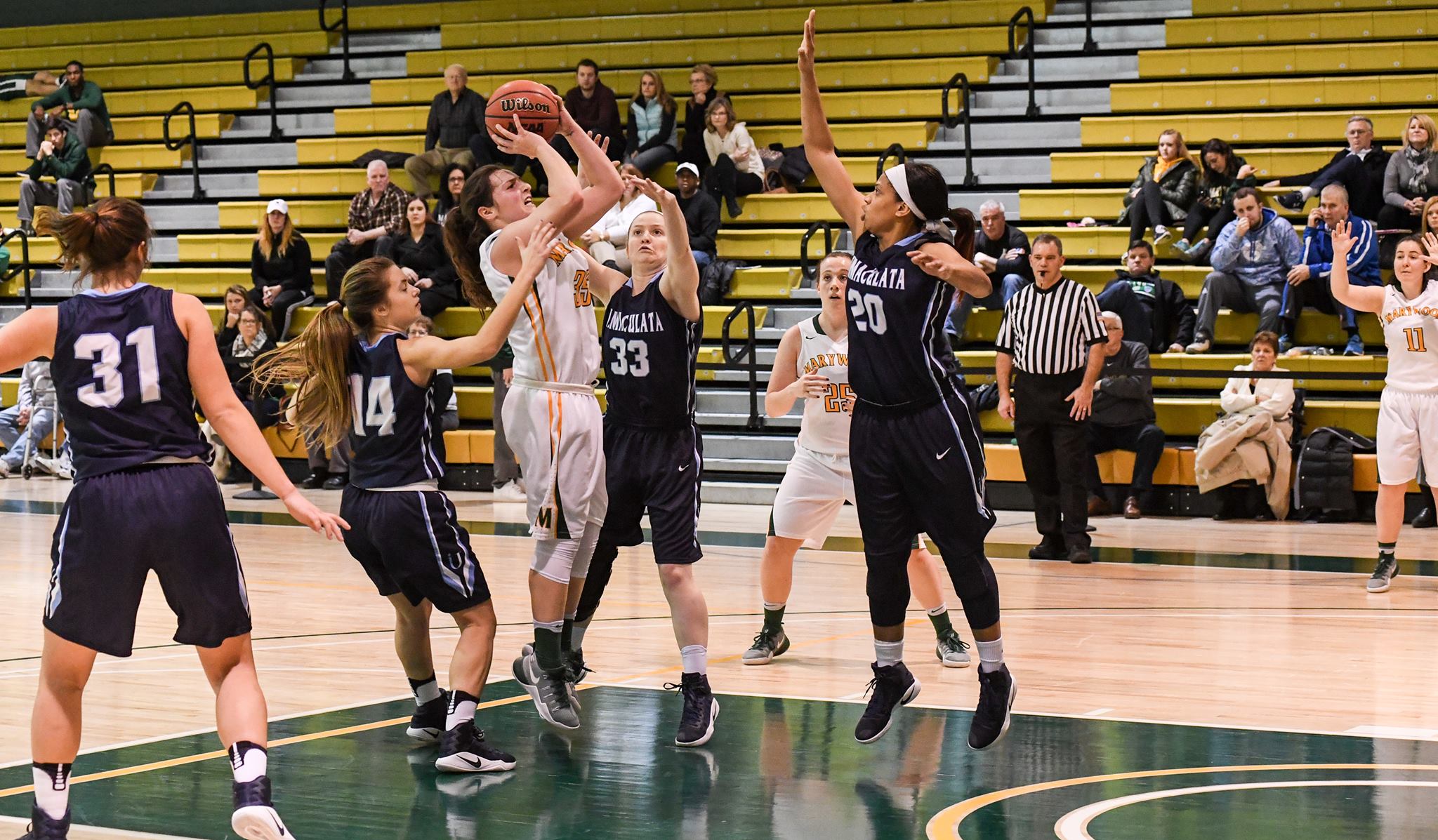 The women's team extended its winning streak to three games on Saturday on the back of a 15-point outburst at the end of the first half.
The Pacers were down 20-17 as Immaculata's Tess Kieffer hit two free throws. Marywood junior guard Catie Nealon got to the free throw line at the other end to start the run.
According to marywoodpacers.com, Nealon hit just one of two free throws but made up for it by finding the bottom of the net on a three-pointer and two-point jump shot to make the score 23-20.
The team would not look back as it kept the Mighty Macs at bay for the rest of the contest, going on a 13-point run in the fourth quarter.
Pacers scoring leaders of the day were Nealon, who tied her career-high game total with 18 points, sophomore guard Alyssa Olson also with 18 points, sophomore center Natasha Hessling with 11, and junior guard Lisa Steakin with 10.
The Pacers, now 8-6 (4-1 CSAC), host conference opponent Rosemont College this Wednesday at 6 p.m.
Immaculata University: 69 Marywood University: 66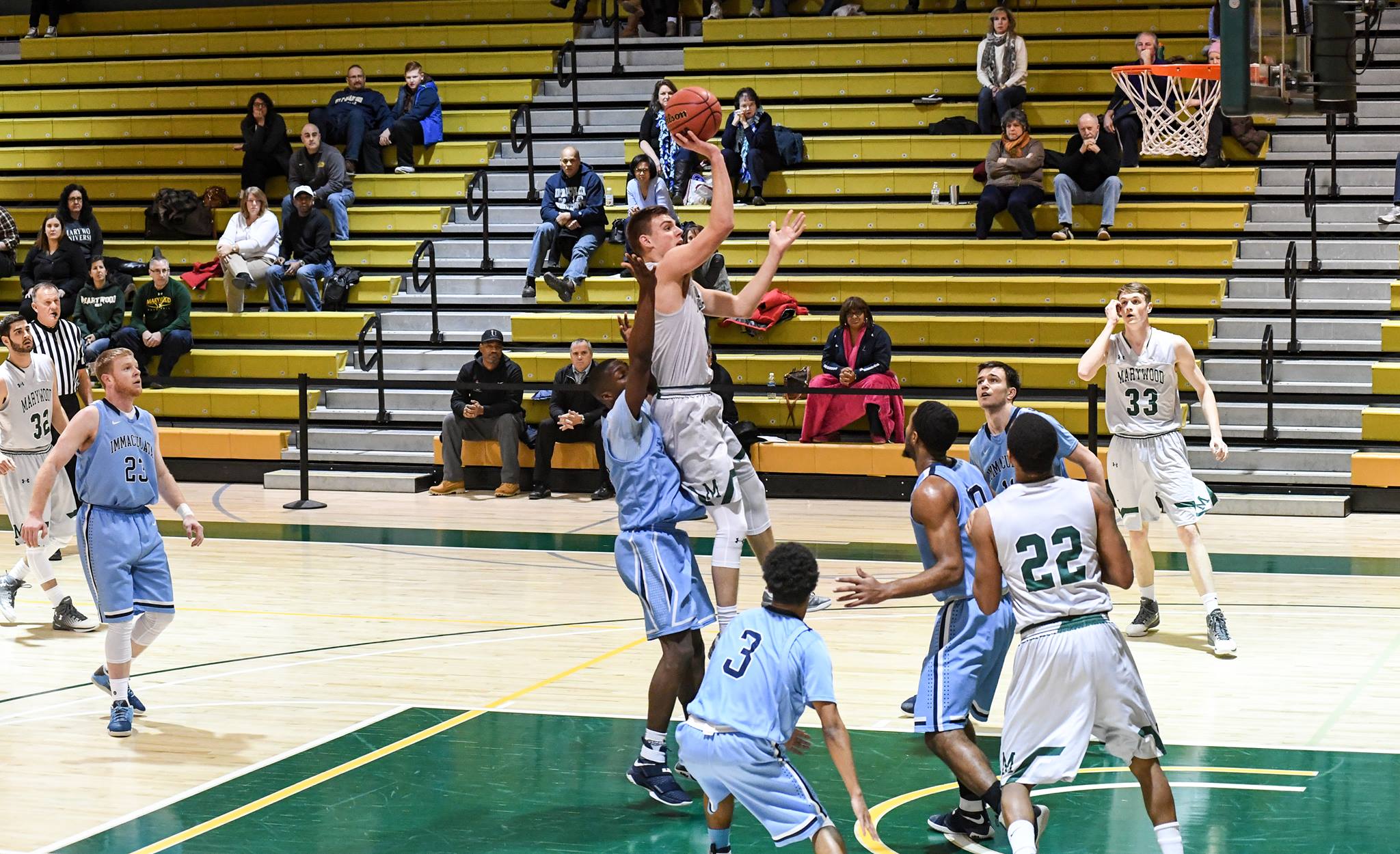 Tip Swartz dropped a career-high 25 points in a close home loss to the Mighty Macs on Saturday. Swartz connected on five three-pointers during the game.
Unfortunately for the Pacers, the three-point bug was not contagious as the rest of the team shot combined 0-for-8 from beyond the arc.
With the score 35-33 to start the second half, the Pacers opened up with a 9-0 run. The Mighty Macs fought back to tie the game at 50 later in the half.
The game stayed tight and with 3:45 left to go on the game clock the score was even at 59. Immaculata's Michael Griffin III hit a three-pointer to put the Macs up 62-59.
Marywood would not go away quietly as they had the ball down by three with a chance to tie. Swartz, who had the hottest hand to this point, missed two three-pointers in the final eight seconds.
Two other Pacers reached double digits on the night. Sophomore forward Jeremy Ringland had 14 points and fellow sophomore forward Michael Rotell scored 10 points to go with his eight boards.
The Pacers, now 1-12 (1-5 CSAC), host Rosemont College this Wednesday at 8 p.m.
Contact the writer: [email protected]
Twitter: @JohnFerraro21