Coach's Playbook: Tyler Perrelle
John Ferraro, Rachael Eyler, Alex Eiden, and Bethany Wade
Entering his third season as men's lacrosse coach, Tyler Perrelle has one goal in mind: to get back to the Colonial States Athletic Conference (CSAC) playoffs.
When Perrelle took over the team for the 2015 season, he inherited a program that saw success throughout the years, making the playoffs every year since its inception in 2008, according to marywoodpacers.com.
But this year's team is a little bit different from years past. It is one of the youngest teams at Marywood, with only three seniors on a roster of 31 players.
Perrelle understands that he has a young team and knows what it's going to take to improve.
"We are young right now, so we have to try to develop that and become mature quickly," said Perrelle.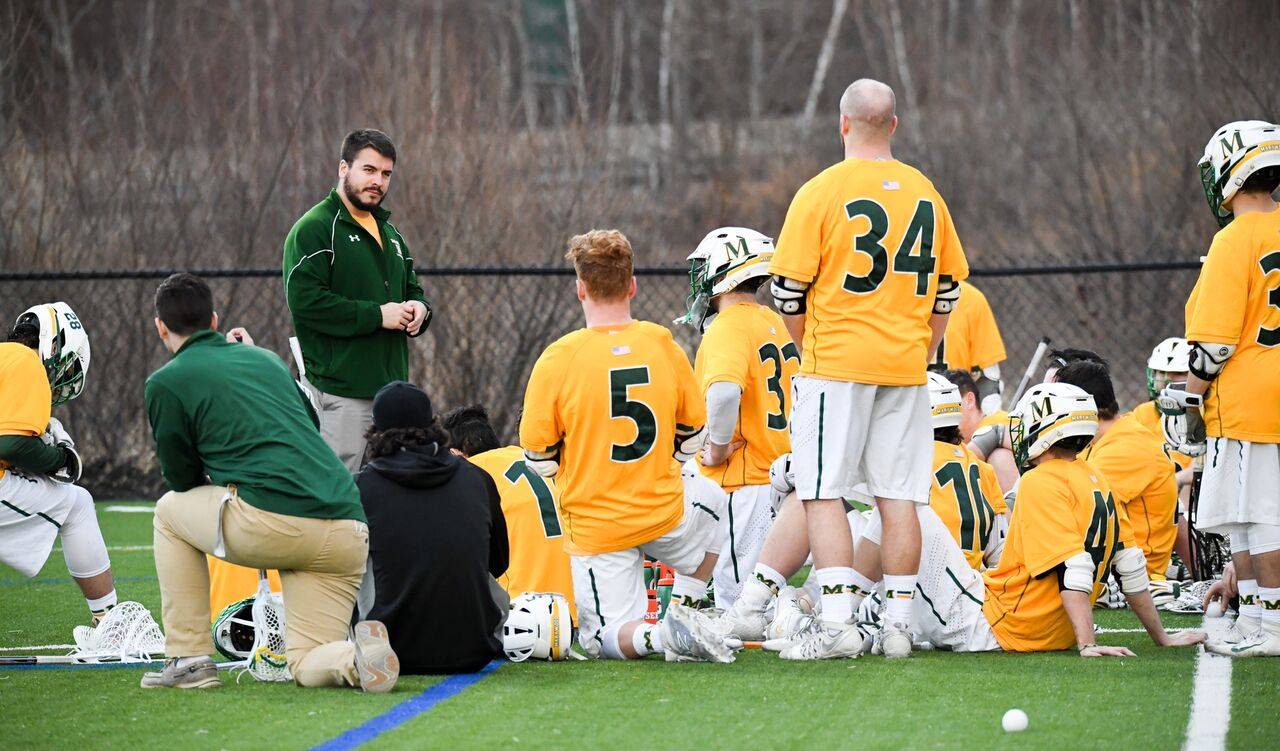 A few underclassmen that Perrelle sees potential in are freshman attackman Zach Vaughan and fellow freshman long stick midfielder Ryan Matthews.
"[Vaughan] is a short, shifty and quick guy. I think he brings a lot to the table, knows how to handle the ball well and sees the game very well," said Perrelle.
According to Perrelle, Matthews also "brings a lot to the table" and will be splitting time with junior Robbie Pickeral who forced 16 turnovers in 17 appearances last season with the Pacers.
Perrelle also spoke of Eric Morin. Morin, a freshman attackman from Waldwick, NJ, who scored a goal in his first career game last Saturday against Elizabethtown College.
The team has some experience as well. Senior captain defender Bobby Sedlock started all 17 games last year totaling 30 ground balls. Perrelle spoke of his leadership.
"I think he's going to be a big player for us this year because he leads the guys very well," said Perrelle.
Perrelle also looks to junior captain midfielder Kyle Butera to be an impact player on both ends.
"[Butera] worked hard this past year and has stepped up to the plate. He's going to do well playing both ways for us," Perrelle added.
The Pacers might need all of that production and more as Perrelle says the CSAC has gotten stronger this season.
"Cabrini University is always a top dog. There's no question about that. Gwynedd is always a rivalry game," Perrelle continued. "Centenary and Immaculata are the most improved. Rosemont and Neumann are getting better little by little. Plus with the addition of Keystone, [the conference] is getting tighter."
Last year, the Pacers finished with a record of 4-3 in conference play and locked up the #4 seed in the CSAC playoffs before losing to Cabrini in the semifinal game.
As far as Perrelle's coaching style, being relatable with his players is key.
"Playing Division I helped me to relate to them. I haven't been out of the game for a long time, so I can relate to them with life in general or lacrosse in general," said Perrelle.
Perrelle brings a Division I intensity to practice as well.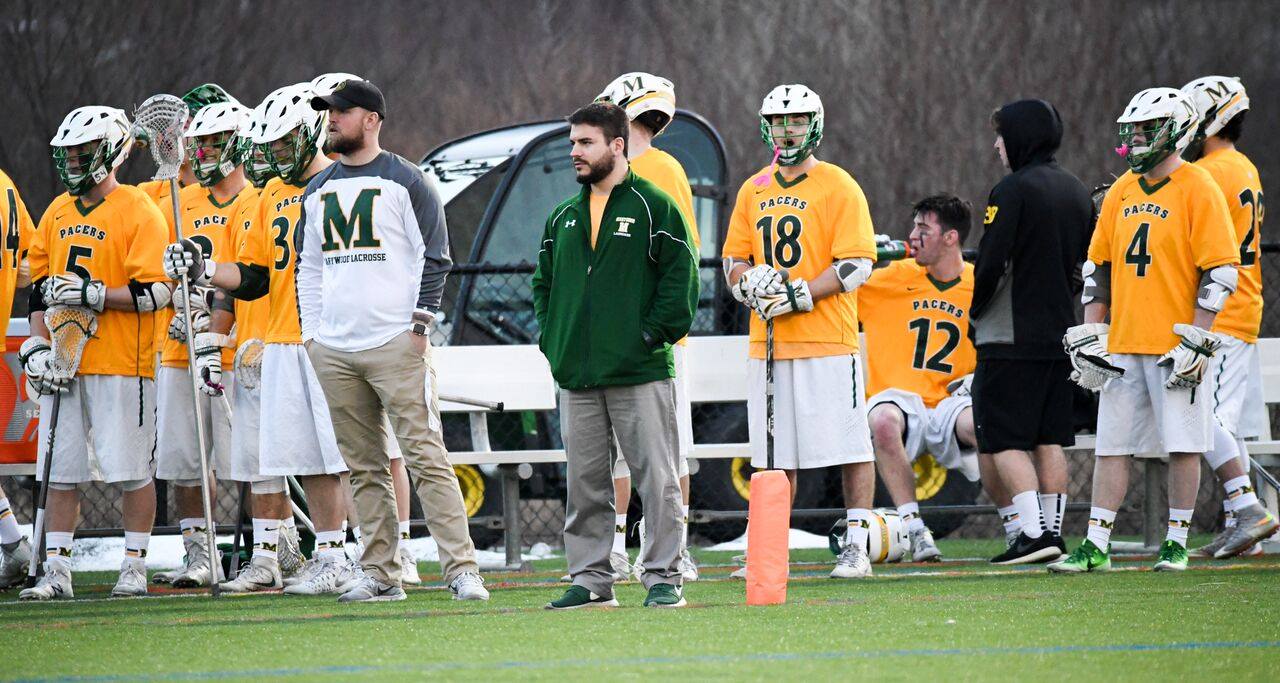 He explained, "A lot of the things we do are the things that I've done on the Division I level. When we go to practice, everything we do is for something — we compete."
He hopes that the Division I atmosphere at practice, the leadership from the upperclassmen and the "grind" mentality of his players propel the team to the #1 or #2 seed in the conference playoffs at the end of the season.
Contact the writer: [email protected]
Twitter: @JohnFerraro21