PACER SPORTS REPORT: Ashley Valway makes history; men's lacrosse forges seven-goal comeback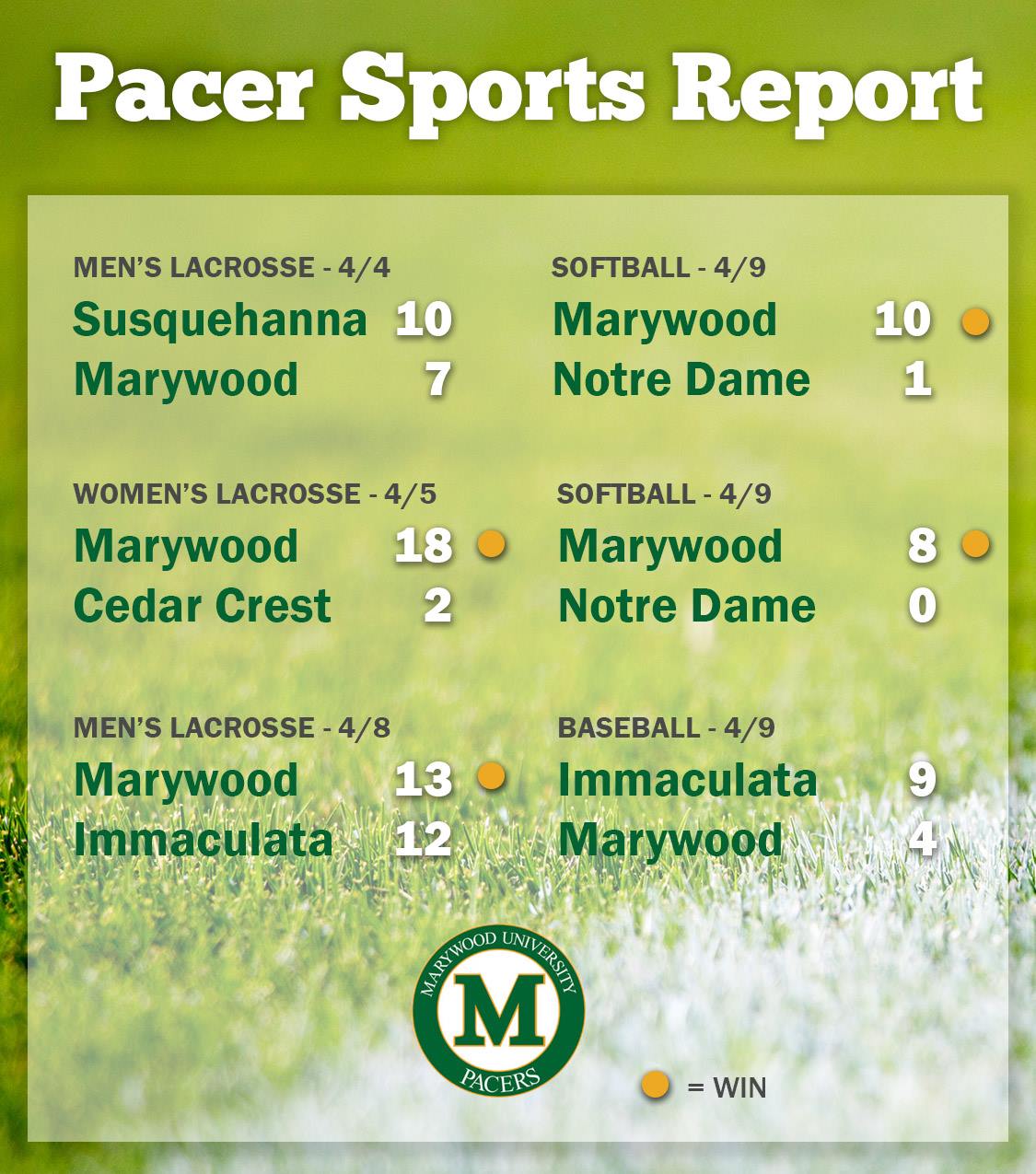 Graphic credit/ Katlynn Whitaker
From a thrilling seven-goal comeback to a dominant pitching performance to a few milestones reached, it was a "can't miss" kind of week in Pacer sports.
Men's Lacrosse v. Susquehanna
After a two-game road losing streak, the Pacers looked to rebound at home against non-conference opponent Susquehanna University.
The Pacers and River Hawks battled throughout the game with neither team managing to pull away. With the score tied at three, Marywood rattled off three straight goals.
Freshman midfielder Jeff Johnsen, senior midfielder Skyler Swope and junior attacker Rob Maini put the Pacers ahead 6-3.
However, Susquehanna's Jack Donnelly took over from there. Donnelly had four goals and one assist down to stretch to lead his team to a 10-7 victory.
Women's Lacrosse v. Cedar Crest
History made. In just her second year as a member of the women's lacrosse team, attacker Ashley Valway joined the 100-Point Club in a 16-goal rout.
The Pacers scored nine-straight goals out of the gate. Cedar Crest rallied with two goals of their own before freshman defender Molly Yelencsics put an end to the rally.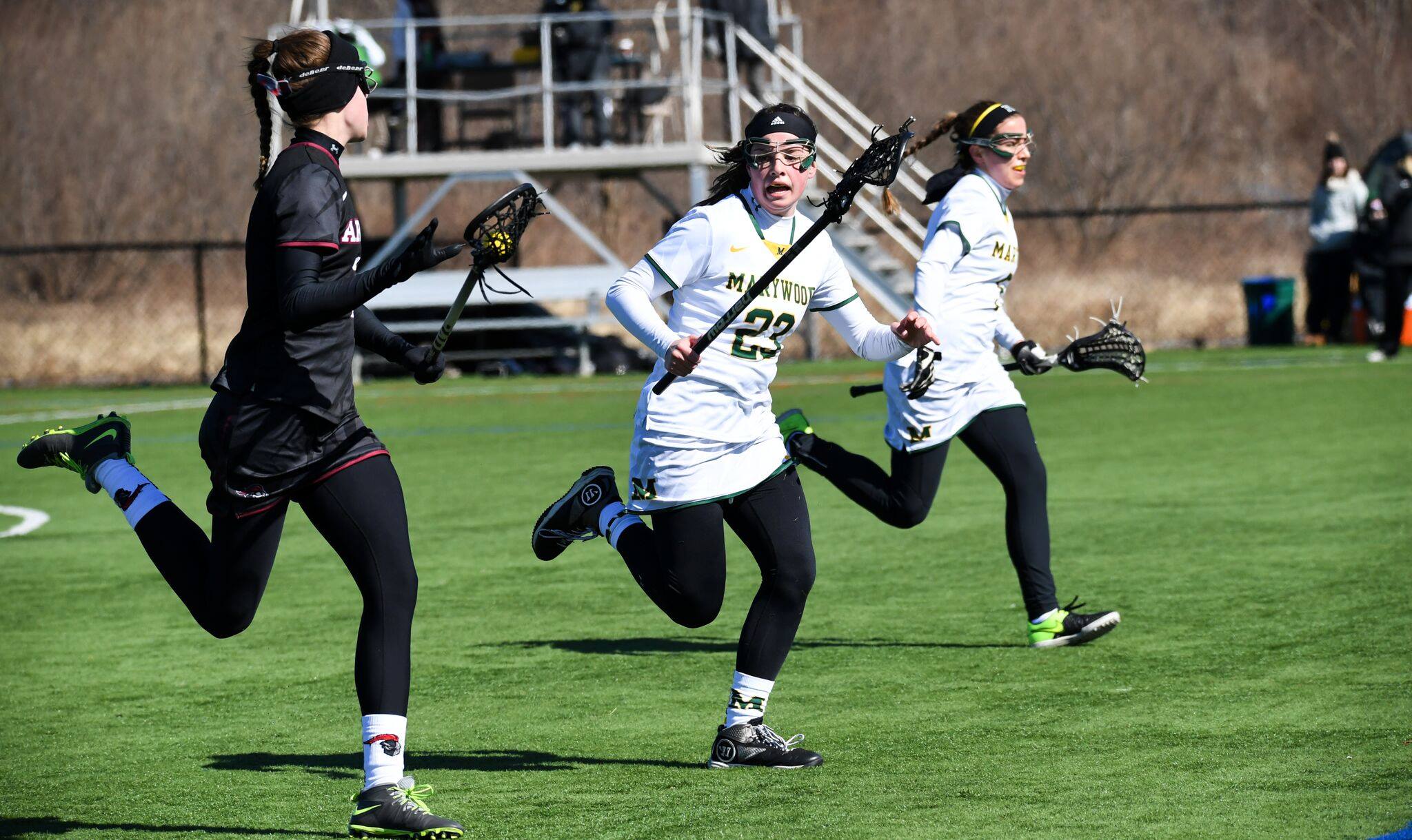 The Pacers' victory was not the only thing celebrated on this day, as the Pacers and Falcons came together to raise both funds and awareness for breast cancer.
It was Marywood's fourth straight Colonial States Athletic Conference (CSAC) victory. They would make it five in a row with a win at Immaculata this past Saturday, propelling them to the #2 seed in the CSAC.
(2OT) Men's Lacrosse v. Immaculata
The lone home game this past Saturday featured a nearly improbable seven-goal comeback from the Pacers.
Down 12-6 with just under seven minutes remaining in the game, Marywood's offense erupted for six goals.
It all started at the 6:38 mark when freshman attacker Zach Vaughan scored a goal, then scored again just over a minute later.
Then, it was junior attacker Matt Casto's turn. Casto scored his fourth goal of the game at the 1:56 mark courtesy of a pass from sophomore defender Justin Einwechter.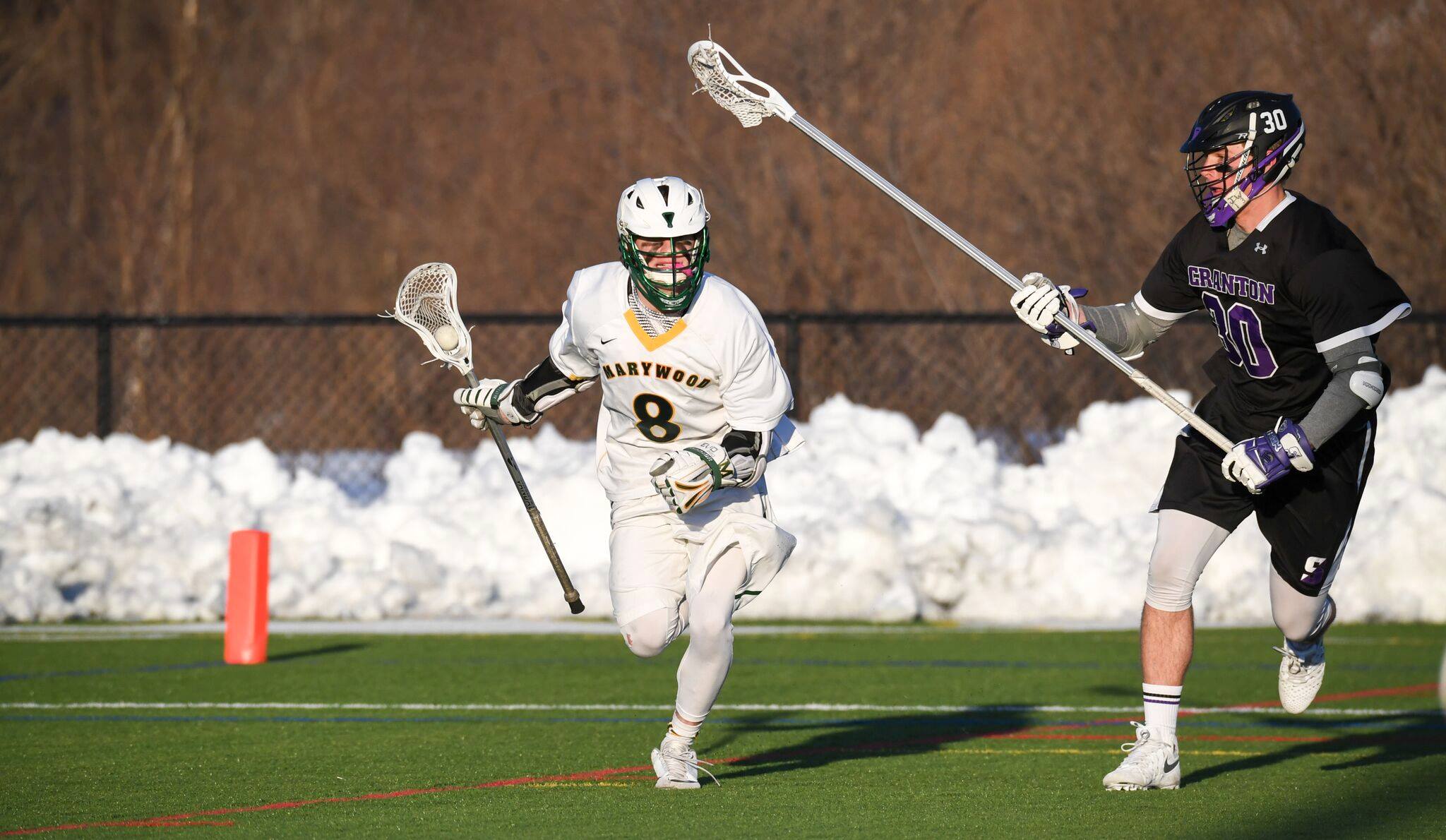 Marywood's two-minute offense continued to flourish as junior midfielder Austin Maylor scored back-to-back goals to cut the lead to just one.
With 28 seconds remaining, Maylor fed junior attacker Rob Maini to force overtime (OT).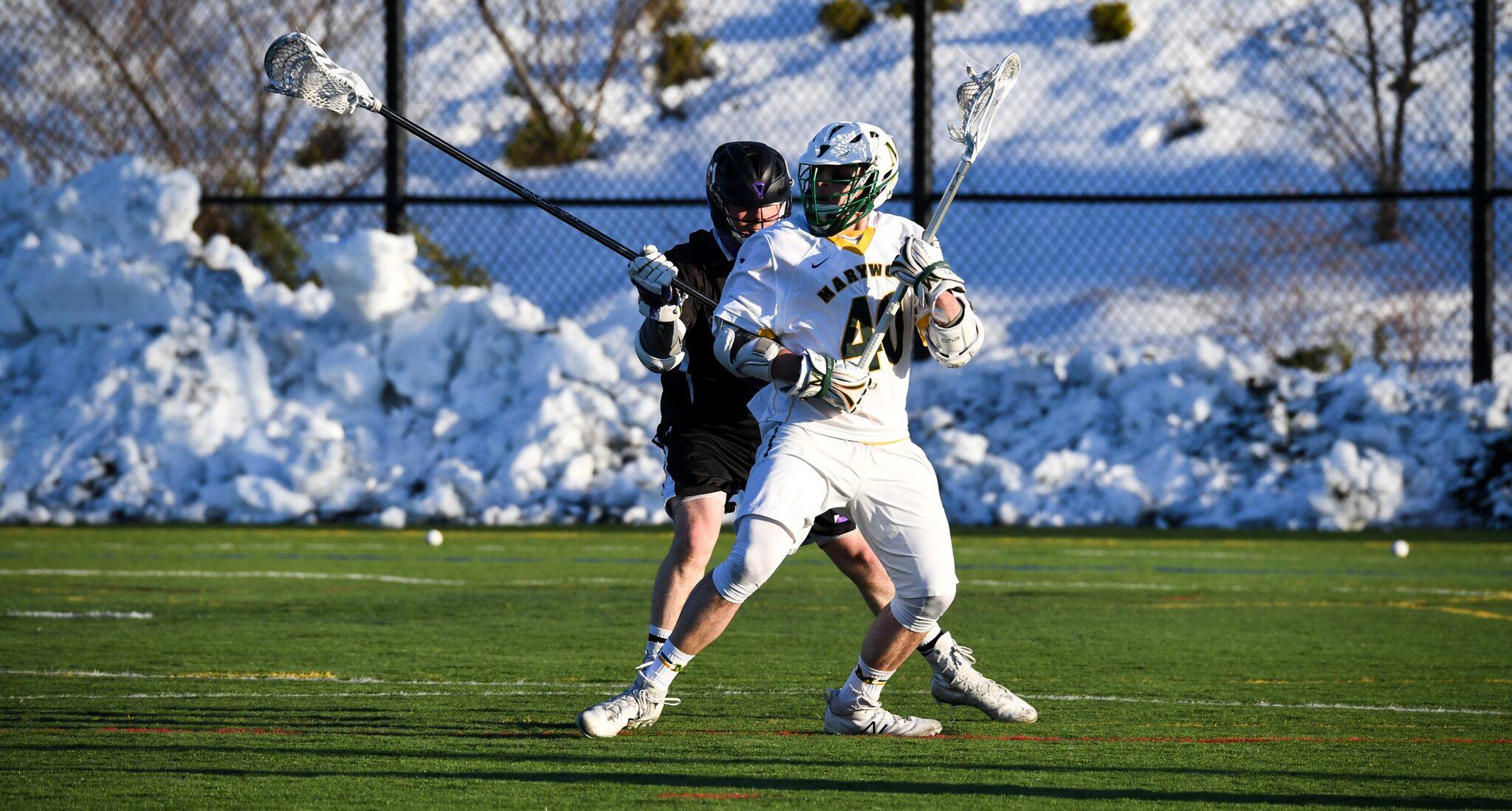 Immaculata quieted the storm in the first OT, holding Marywood to just three shots.
But Maini came through again, this time with the game-winning goal with 1:49 remaining in double OT.
With the victory, the Pacers improve to 2-1 in the conference. The team hosts Rosemont College today at 4 p.m.
Game 1: Softball v. Notre Dame of Maryland
Marywood came out swinging against Notre Dame on Sunday afternoon.
After senior pitcher Alyssa Bavaro allowed one run in the opening frame, the Pacers fired back with five runs of their own.
Junior catcher Alexa Scala broke the ice with a two-RBI single.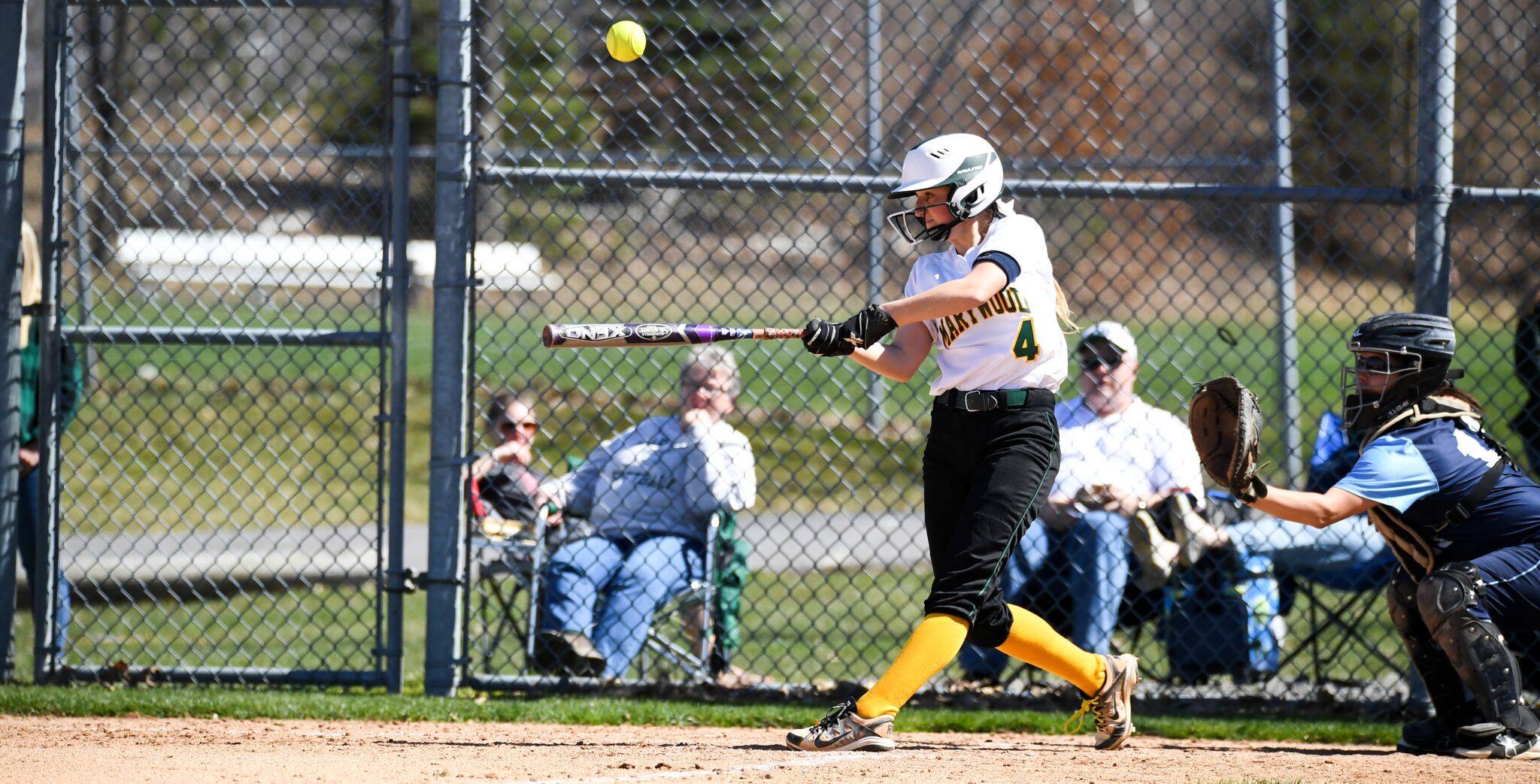 That's all the cushion Bavaro would need. Bavaro allowed seven hits in five innings of work, striking out four Gators on the day.
Game 2: Softball v. Notre Dame of Maryland
The nightcap was more of the same from both teams. Marywood put up a lot of runs and the Gators could not figure out the Pacer's starter.
Sophomore pitcher Kirstie Alvarez gave Notre Dame fits all game long.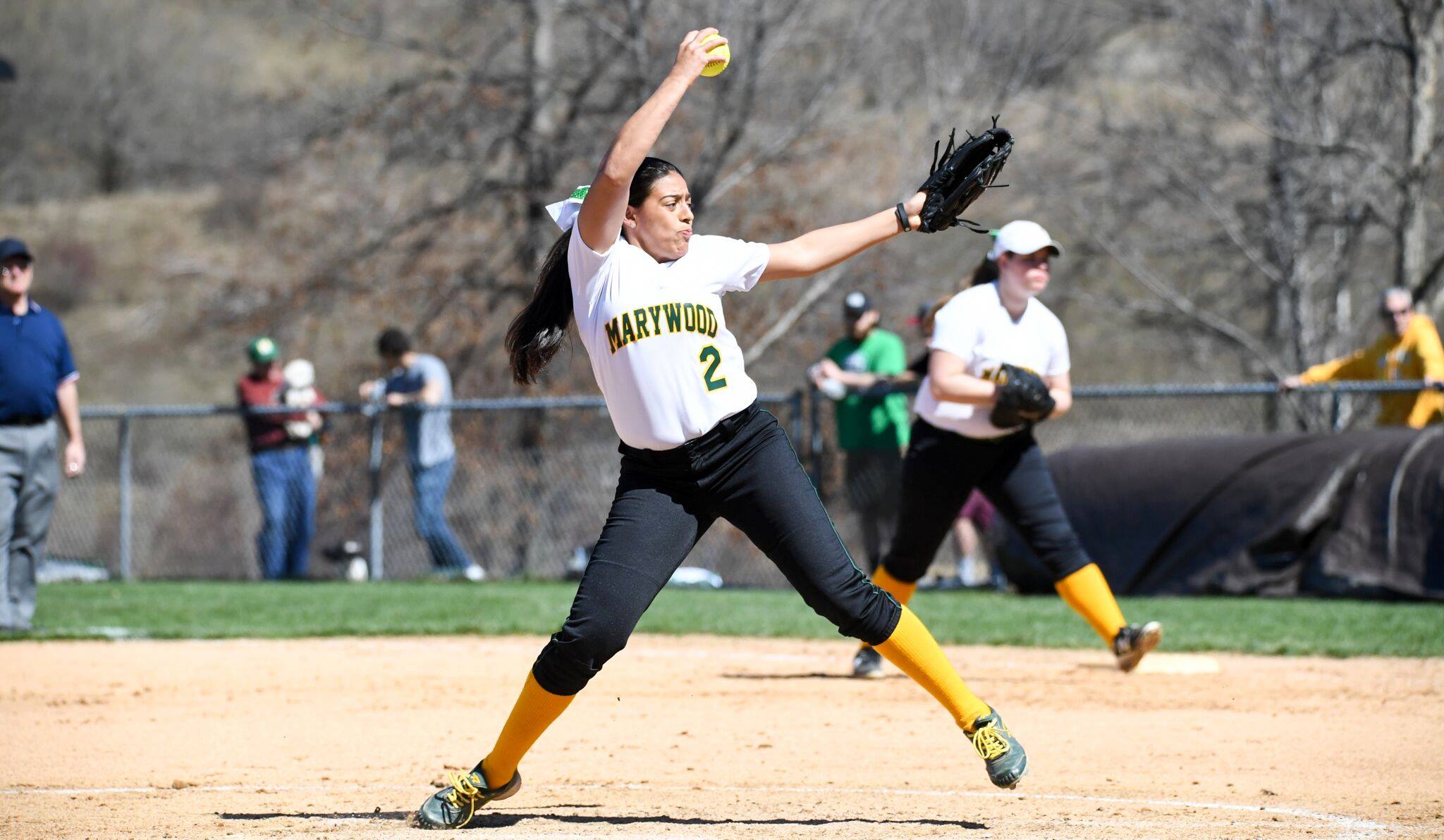 Alvarez improved to 3-5 with the impressive outing.
On the offensive side for Marywood, Sam Reid was the story. She went 1-for-3 with three RBI including a two-run double in the first inning.
The Pacers continued winning when the team swept Clarks Summit University this past Monday to improve to an 8-2 record in the CSAC.
Baseball v. Immaculata
In the rubber match of a three-game series, the Pacers looked to beat one of the best teams in conference.
The Pacers dug themselves a hole in the top of the first. A wild pitch by senior pitcher Justin Haddix and a throwing error second baseman Matthew Higgins led to two Mighty Mac runs.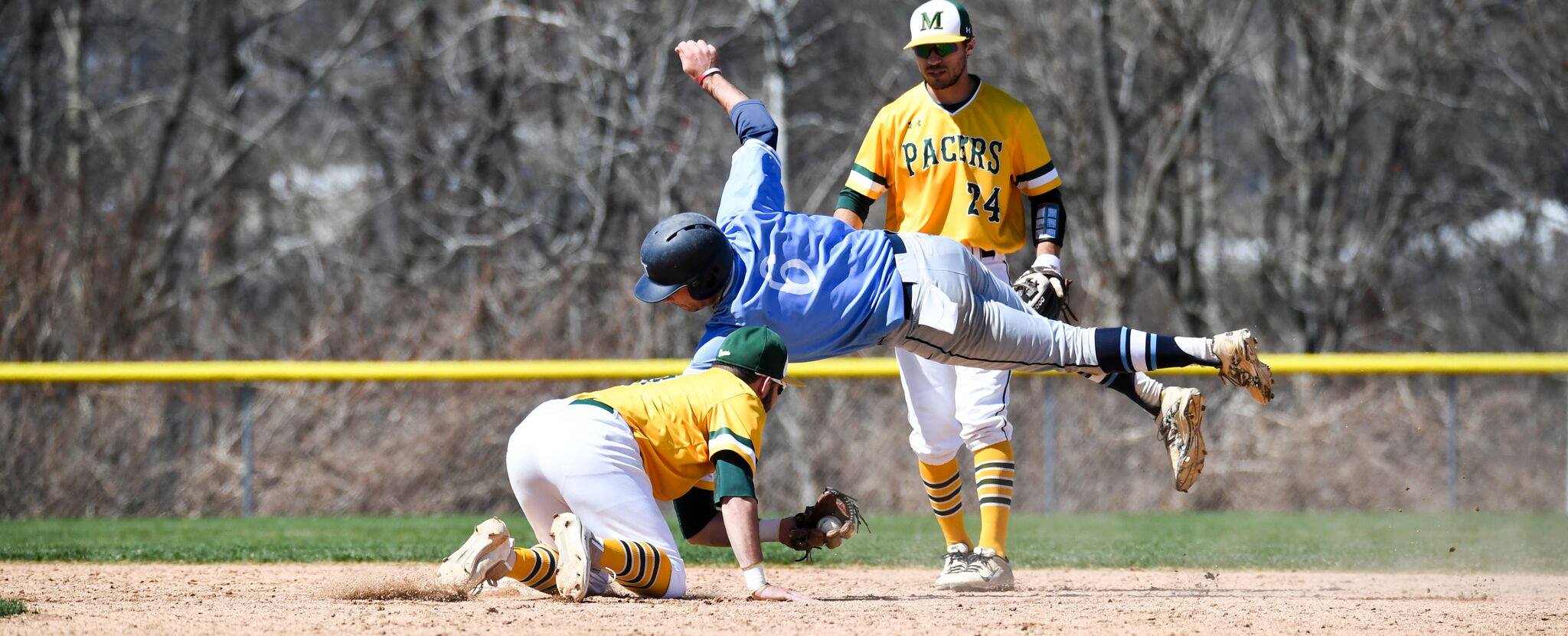 Marywood took advantage of two Immaculata errors in the bottom half as senior first baseman Matthew Staback smacked an RBI single into center field.
However, the Mighty Macs countered with two more runs in the second. Marywood would enter the final frame down by two.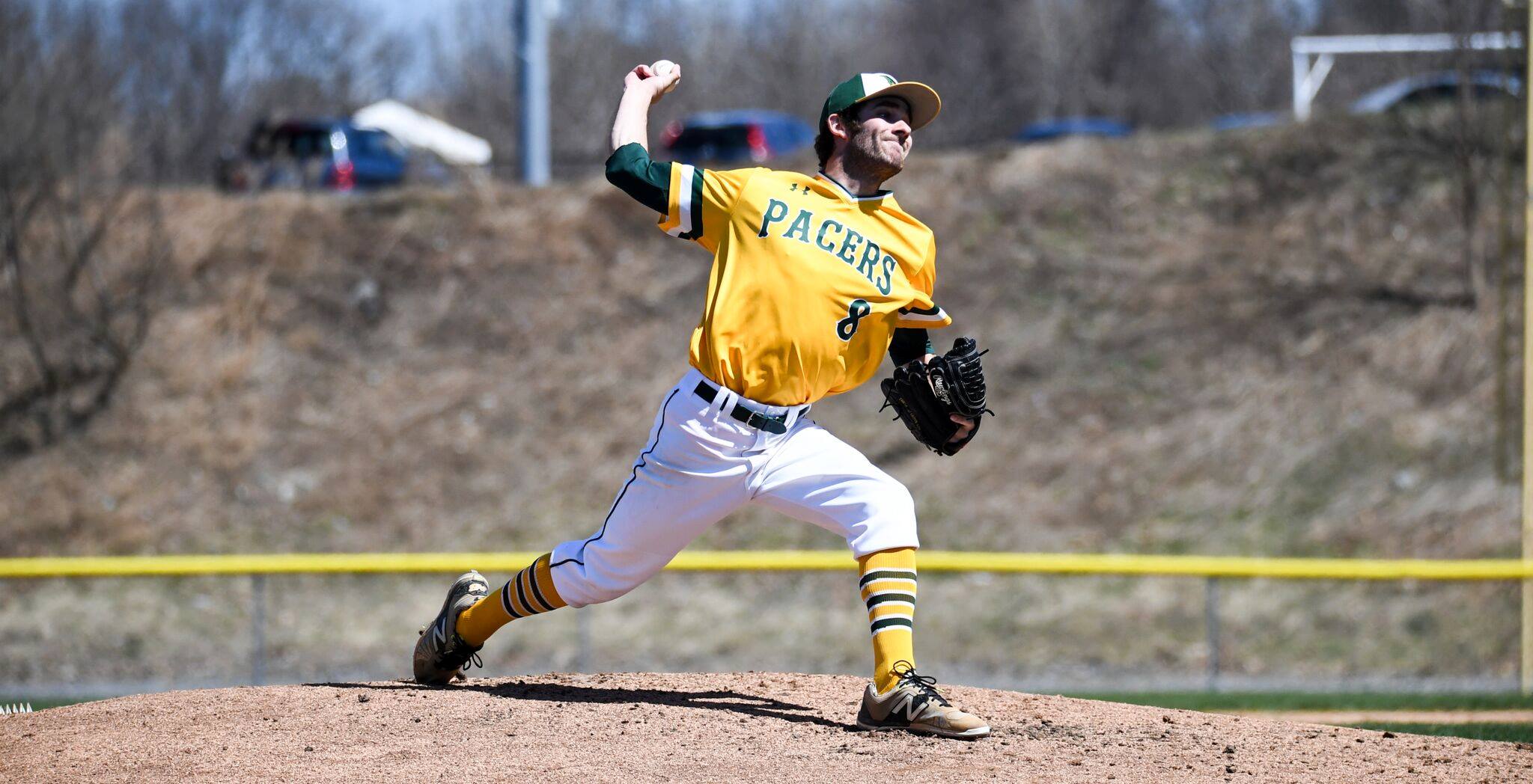 That is when the Mighty Macs struck. With two outs and runners on first and second, sophomore left-handed pitcher Billy McAuliffe entered the game.
Two Immaculata seniors, Ryan Tecco and Dom Ficca, hit back-to-back doubles tallying three RBIs to put the game out of reach.
Marywood travels to Keystone College this Thursday for a game at 3 p.m.
Contact the writer: [email protected]
Twitter: @JohnFerraroTWW