PACER SPORTS REPORT: Softball stretches impressive winning streak; Casto continues to dominate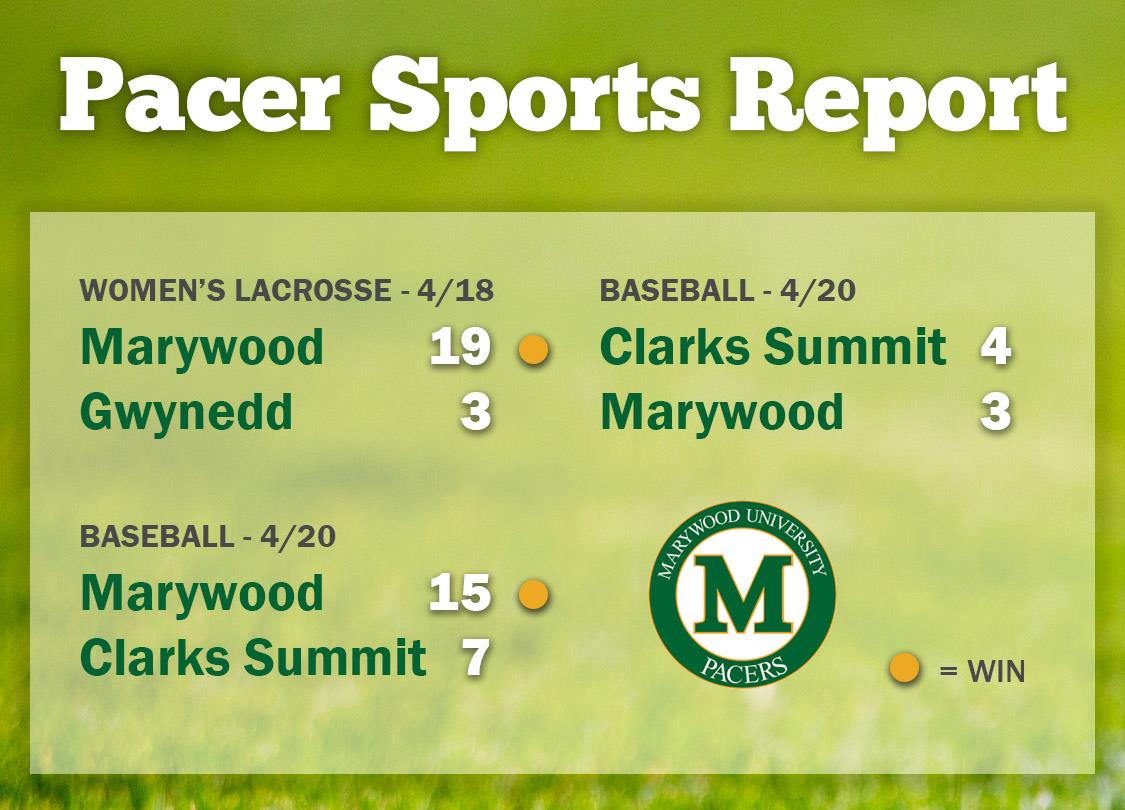 Photo credit/ Katlynn Whitaker
Women's Lacrosse v. Gwynedd Mercy University
It was a big win for women's lacrosse, both on the scoreboard and for their Colonial States Athletic Conference (CSAC) playoff push.
Having won six straight previous to this game, the Pacers needed just one more victory to secure a first-round playoff game. They got it with ease.
Junior midfielder Caitlin Watson got things started with an unassisted goal in the first two minutes. Sophomore attacker Ashley Valway then assisted freshman attacker Kristie Roth just moments later to make the score 2-0.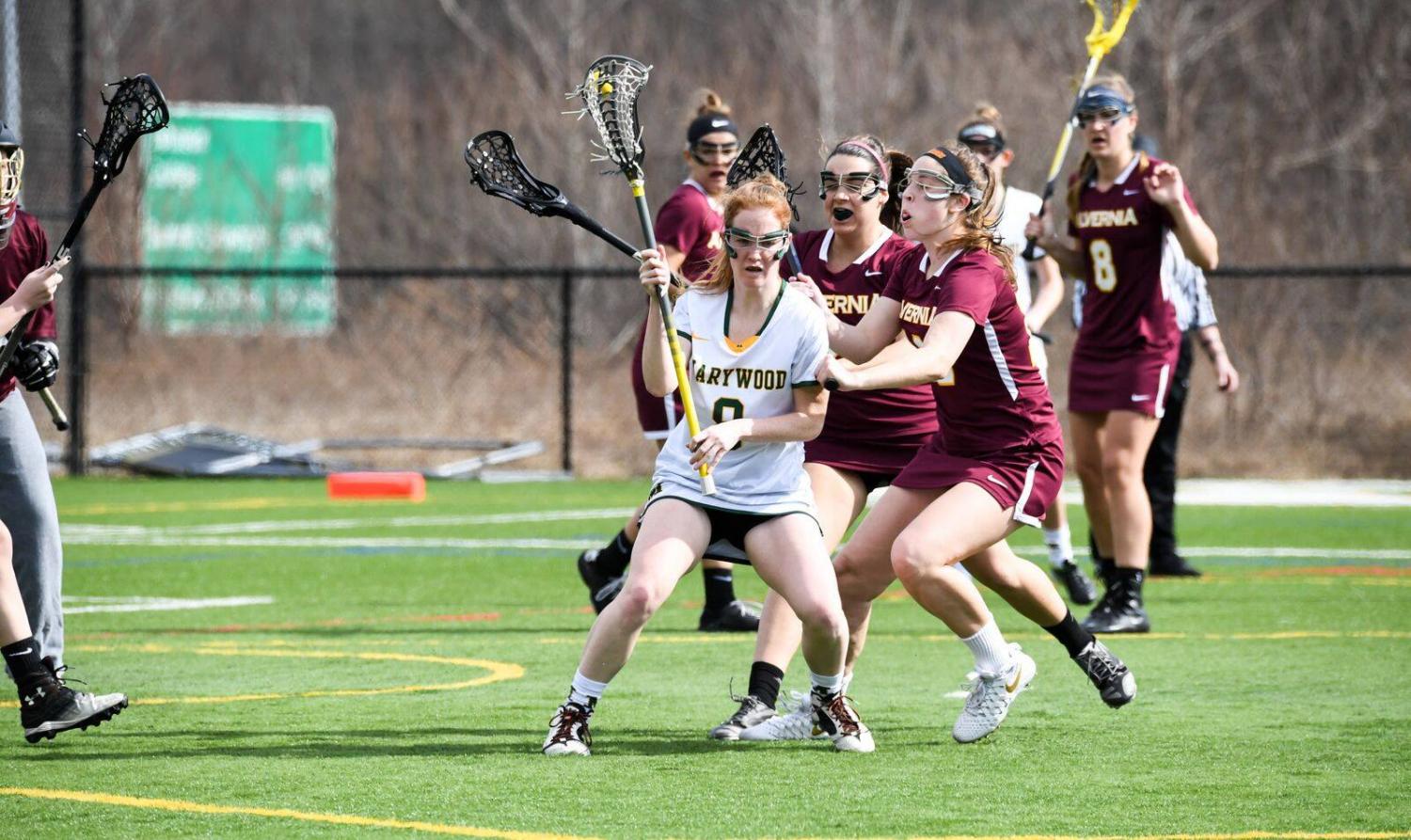 Gwynedd Mercy's Samantha Brown fired back with a goal of her own at the 27:55 mark. But, that would be the only goal for the Griffins in the first half.
Marywood went on an 11-0 run the rest of the half. Junior attacker Sam Bussinelli scored three goals. Valway scored three of her own in that stretch. Both women had seven points a piece for the entire game.
Junior defender Kelly Ciabattone also got into the action scoring her first career goal at the 12:18 mark in the second half.
Marywood blanked Rosemont College 16-0 this past Saturday and end their regular season schedule with a home game against Susquehanna University tonight at 7 p.m.
Game 1: Baseball v. Clarks Summit University
Pacers baseball snapped a five-game losing streak when the team hosted Clarks Summit last Thursday. Two big offensive innings allowed the Pacers to score 15 runs in the game.
In the first inning, junior Matt Higgins batted in two runs with his only hit of the game. Marywod would continue to chip in runs throughout the game with single after single.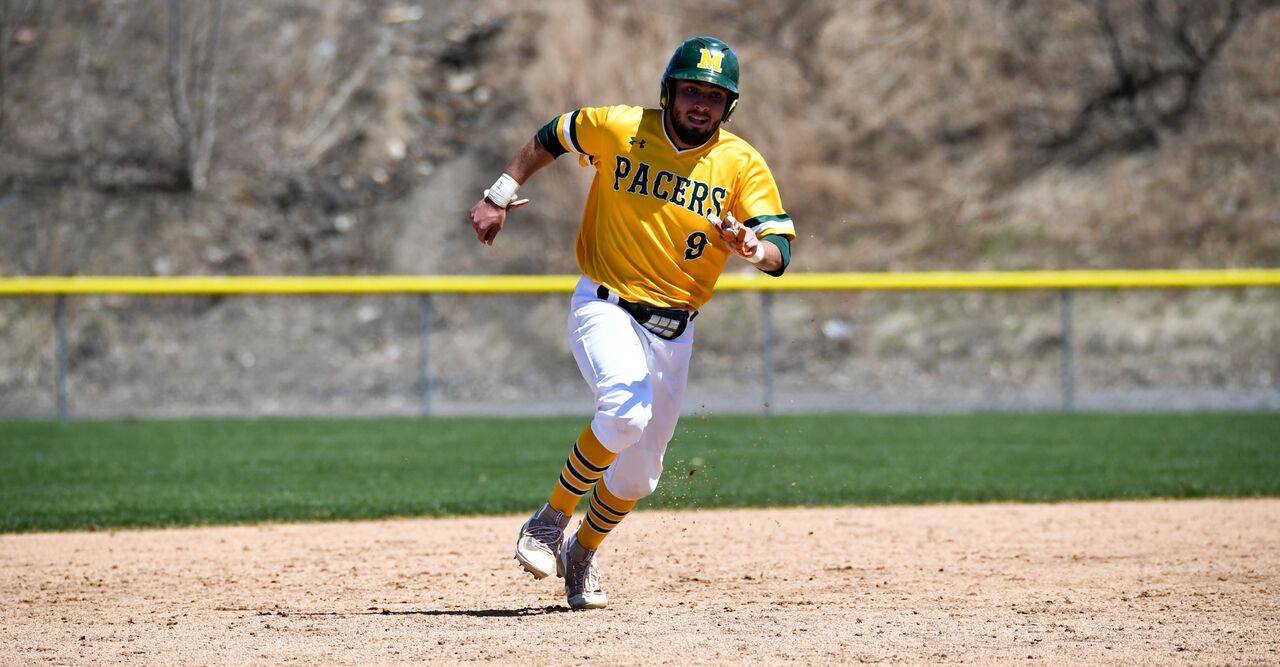 Graduate student shortstop Vince Rebar and sophomore designated hitter Chase Jones combined for eight of the team's runs. Jones left his mark with a grand slam in the fourth inning, the Pacers only extra base hit of the game.
Sophomore right-fielder Kevin Mcdonough, senior first baseman Matt Staback and Rebar all had two hits on the afternoon.
Senior right-hander Justin Perez notched his first win of the season, striking out five, allowing just one run and one walk in three innings. Sophomore right-hander Mitch Clemons contributed four innings of relief work.
Game 2: Baseball v. Clarks Summit University
In the second game of their doubleheader, the Defenders inched out a victory.
Clarks Summit's Domingo Rodriguez went one of four at the plate. He batted in the Defenders' first run of the game. Connor Kopnik also had an RBI for Clarks Summit.
For the Pacers, Clemons contributed two RBIs on one hit. Sophomore right-fielder Dylan Svetovich batted in the other run for Marywood.
Sophomore right-hander Jeff Hupfer received the loss, allowing two earned runs on four hits.
Kegan Laman (2-4) pitched a complete game for the Defenders. He allowed two earned runs on six hits notching his second win of the season.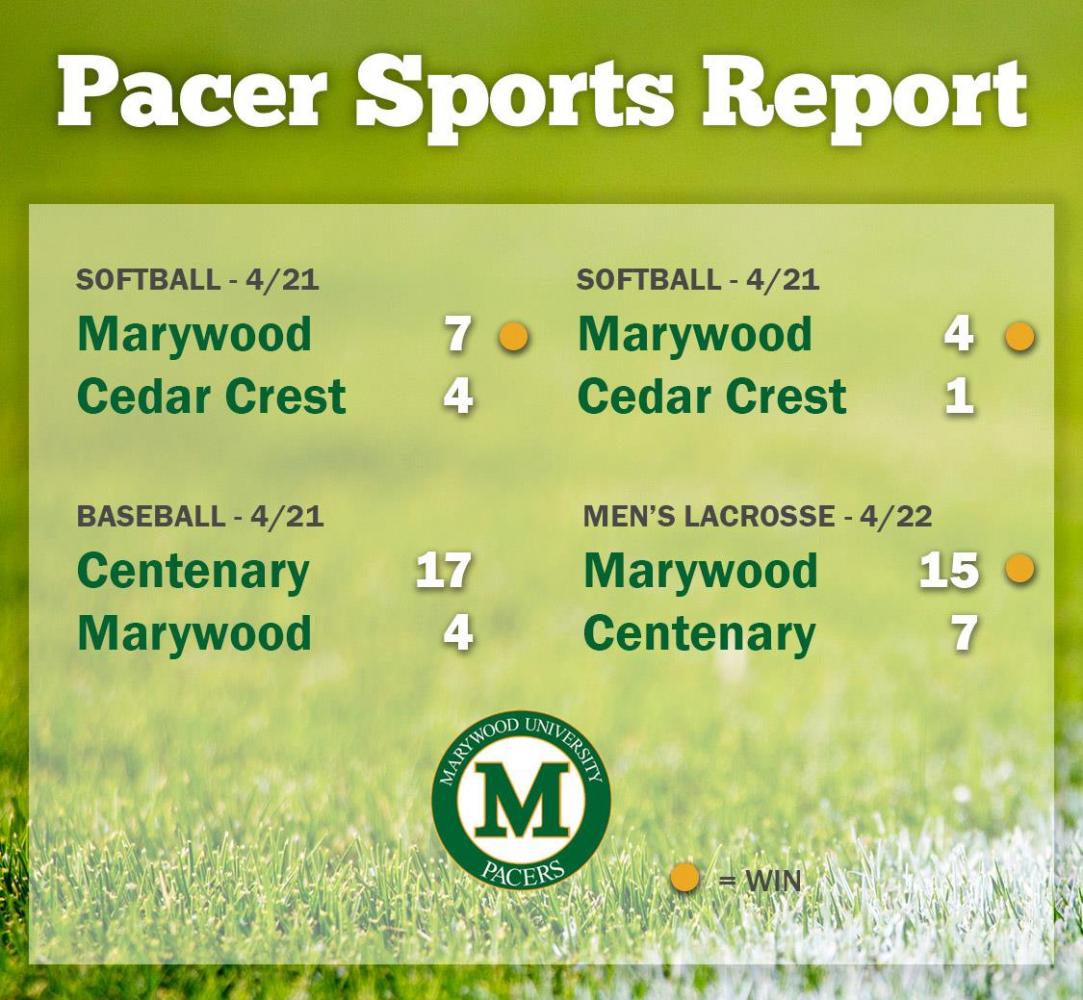 Photo credit/ Katlynn Whitaker
Game 1: Softball v. Cedar Crest College
A big fourth inning propelled Marywood to a 7-3 lead over the Falcons that they would not surrender. Freshman first baseman Kelsey Killeen and shortstop Sara Hayes both scored on wild pitches.
Senior third baseman Brooke Labs added two of her three RBIs with a single through the right side scoring junior center-fielder Heather Schultz and freshman second baseman Lauryn Butler.
Junior catcher Alexa Scala contributed an RBI double, the only extra-base hit for the Pacers.
Sophomore right-hander Katie Siano got her fourth win of the season by allowing four runs on nine hits in a complete game performance.
Game 2: Softball v. Cedar Crest College
Marywood also won by three runs in their second game of the doubleheader.
The game stayed scoreless until the bottom of the fourth inning. Senior Malory Porada hit a double to center field to score sophomore pitcher Kirstie Alvarez from second base.
Scala advanced Schultz to third base on a fielder's choice. Schultz would then score on a throwing error in a double play attempt.
Kaylee Martinez scored Cedar Crest's only run on the day when she homered to left in the top of the sixth cutting the Pacer lead to 2-1.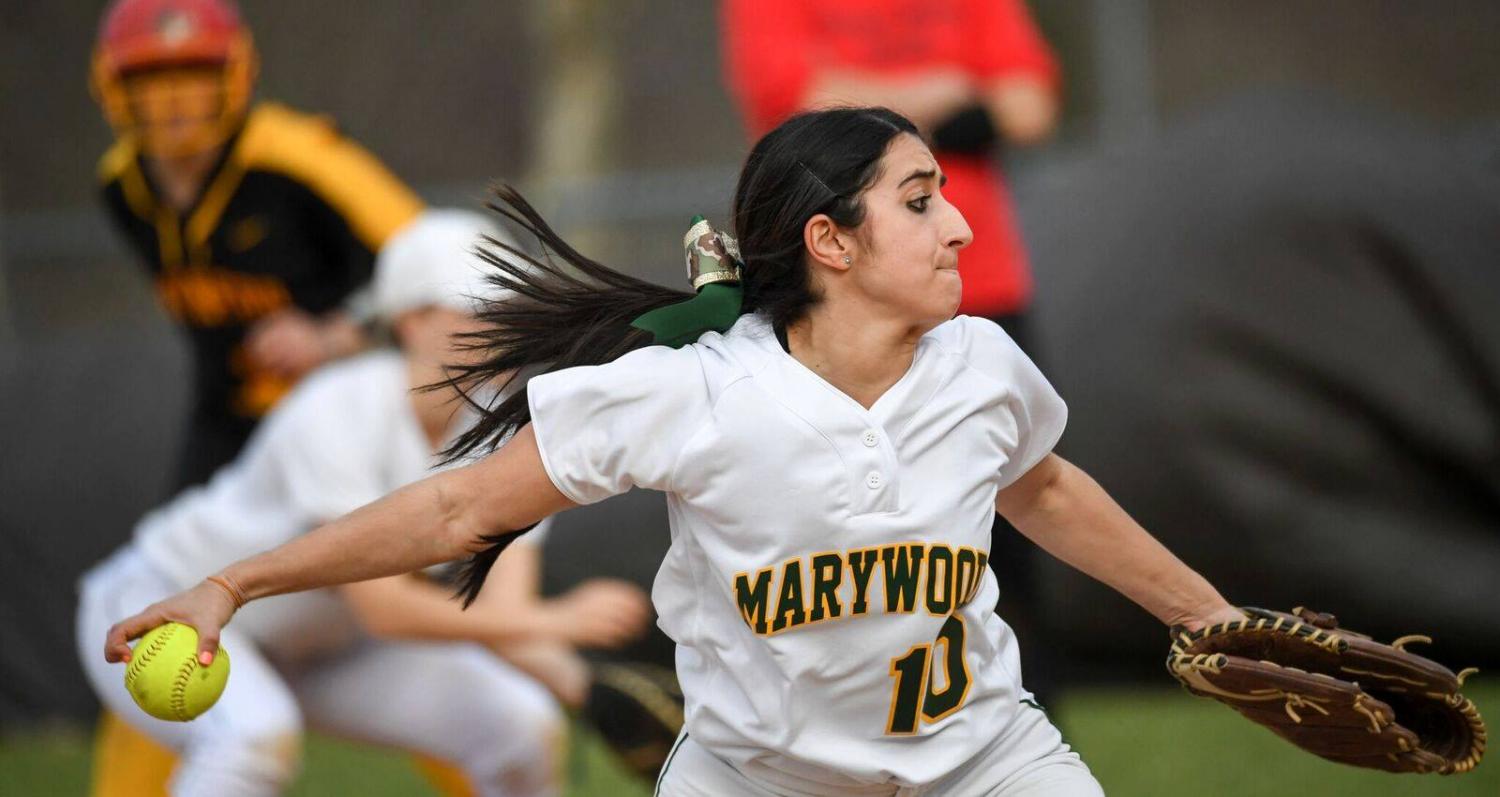 In the bottom half of the inning, Marywood scored another run on a throwing error. Porada crossed home plate on a single by freshman right-fielder Kaitlyn Epler.
Alvarez, who pitched a complete game, notched her seventh win of the season. She allowed just one run on the day, striking out five.
The Pacers look to extend their impressive winning streak when the team hosts conference front-runner Neumann University on Friday, April 28 in a crucial doubleheader.
Baseball v. Centenary University
With an explosive eight-run sixth inning, Centenary topped the Pacers in game one of a three-game series.
Tim Maxwell's two-run single helped the Cyclones score three runs in the opening frame.
Marywood got one run back in the bottom half on freshman left-fielder Jake Schuster's RBI single. But, Centenary did not let up.
The Cyclones grew their lead to 7-2 by the middle of the fifth inning. Marywood cut the deficit with a RBI triple from Schuster and an RBI double from senior right-fielder Alan Nieto.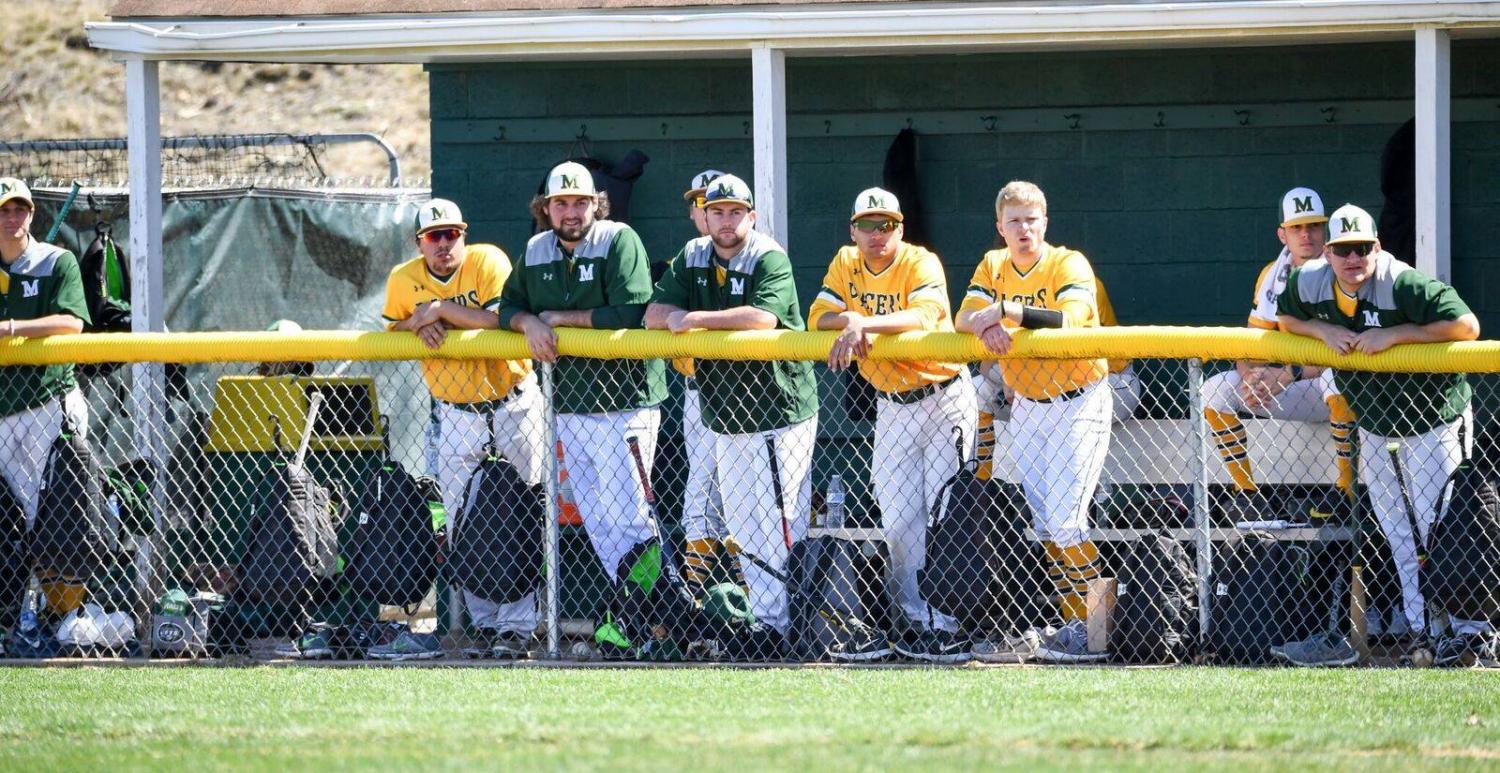 Centenary put an end to the rally in the top of the sixth exploding for eight runs on five hits; the biggest being a three RBI double by catcher Sean Donovan. Maxwell also continued his hot hitting with a two RBI single.
The Cyclones pitching staff held Marywood scoreless the rest of the game and, the next day, took the season series 2-1.
With the loss, the Pacers fall to 5-10 in CSAC play. The team travels to Wilkes-Barre Township to square off against King's College this afternoon at 4 p.m.
Men's Lacrosse v. Centenary University
Junior attacker Matt Casto set a career-high in points with seven, five goals and two assists, against Rosemont College on April 12.
Just 10 days later, Casto outdid himself setting a new career-high. He tallied six goals and two assists for a total of eight points.
Casto opened the game with a goal at the 10:47 mark to give the Pacers a 1-0 edge. Junior midfielder Austin Maylor followed Casto up with a goal off a feed from freshman attacker Zach Vaughan at 7:15.
Casto would assist sophomore attacker Zach Beja on a goal over a minute later to give Marywood a 3-0 cushion.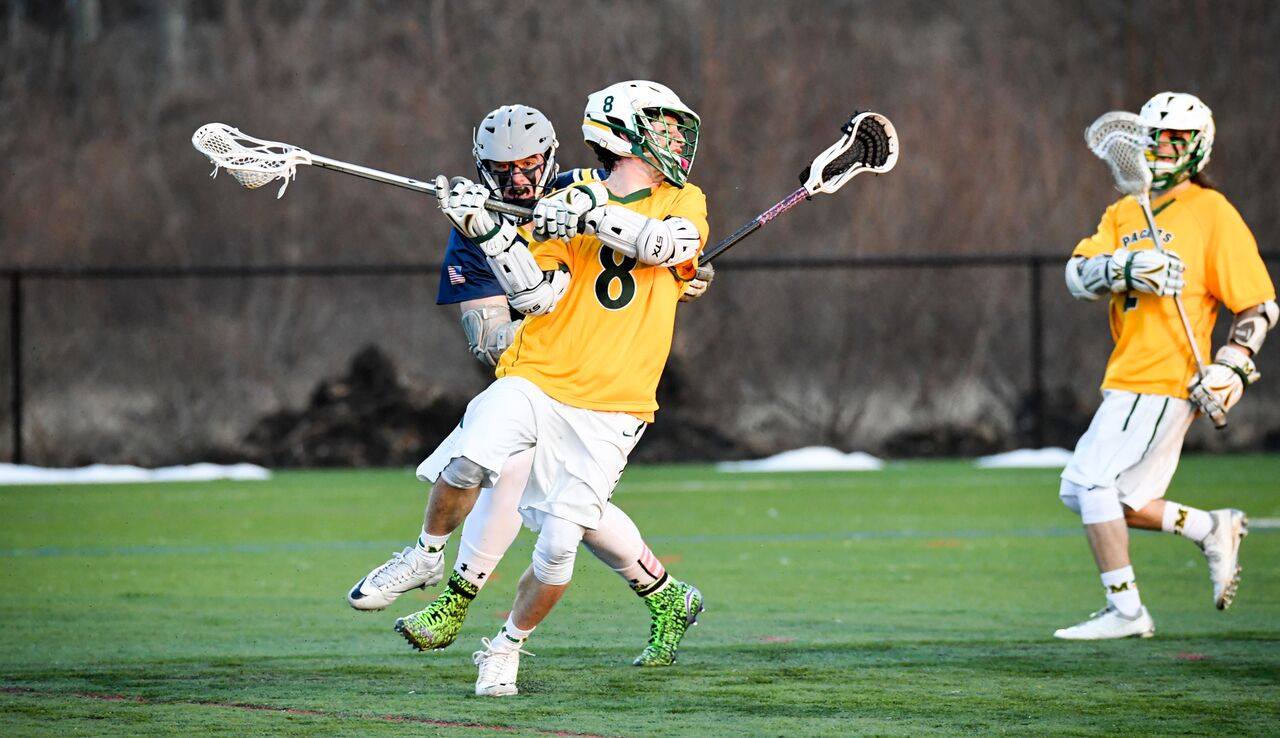 After Centenary's Nolan Gottshall scored a goal, Casto dished out another assist, this time to Maylor, to get the Pacers back on track.
This was the story throughout the entire game. Each time Centenary gained a bit of momentum, the Pacers took it right back.
When it was all over, Marywood outshot the Cyclones 36 to 27. The Pacers also won ground balls and posted a better face-off percentage than their opponents.
With the win, the Pacers move to third place in the CSAC rankings. The team ends the regular season hosting Keystone College today at 4 p.m.
Contact the writer: [email protected]
Twitter: @JohnFerraroTWW