PACERS SPORTS REPORT: Women's soccer drops first CSAC game; field hockey falls in playoff rematch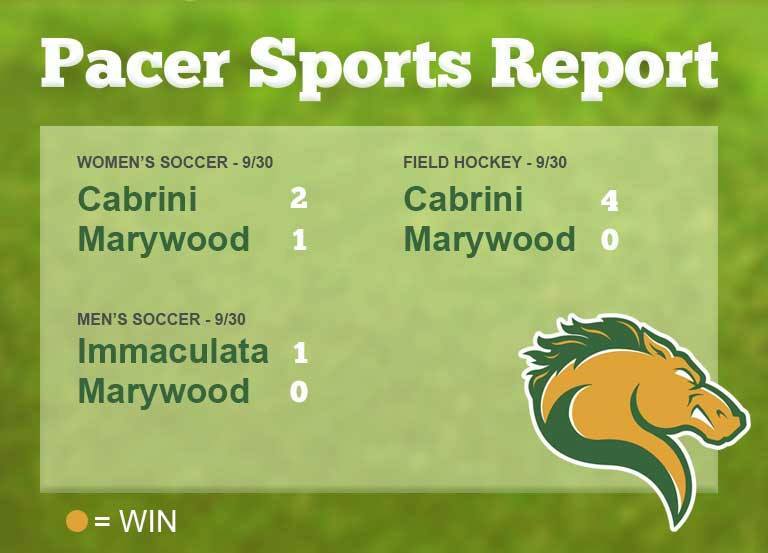 Photo credit/ Carolyn Warcup
Women's Soccer v. Cabrini University
The Pacers suffered their first Colonial States Athletic Conference (CSAC) loss of the season.
In a battle of unbeaten teams, the Cavaliers (3-0-2) came out on top.
Marywood took a 1-0 lead in the 22nd minute when junior forward Megan Swiecicki found the back of the net off junior midfielder Aly Barlok's assist.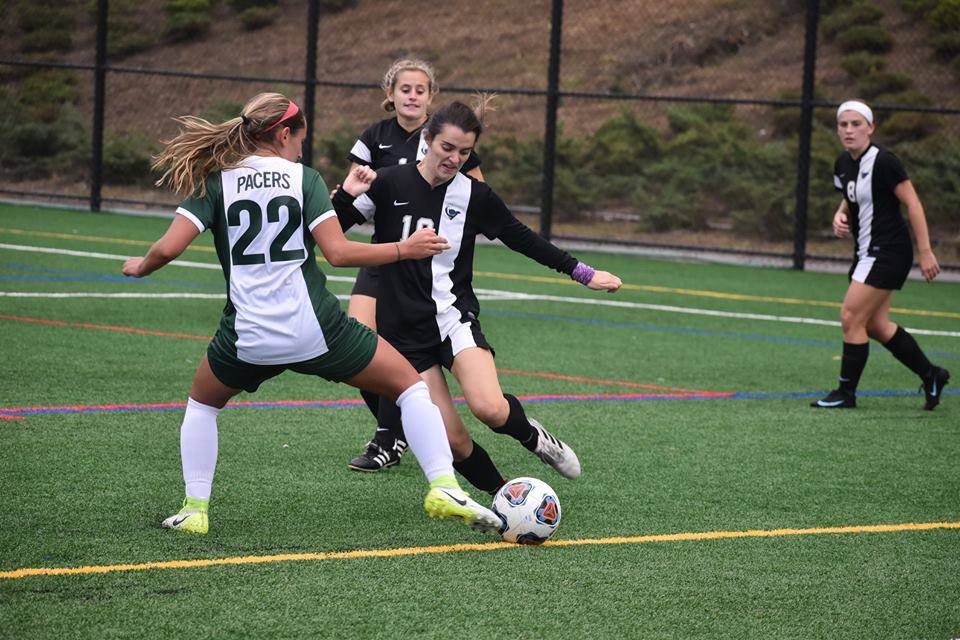 According to the Marywood Pacers website, that was just one of many opportunities the Pacers had in the first half.
Marywood outshot Cabrini 19-4 in the period, but failed to capitalize. The Cavaliers made major adjustments in the second half and outshot the Pacers 11-3.
Cabrini's Katelyn Glinger tied the game in the 55th minute with an assist from Marisa Christensen.
With time winding down, Cabrini's Taylor Tralie hit the crossbar allowing teammate Aysiah Cintron to put the game away off the rebound.
Marywood looks to rebound at home against Rosemont tonight at 7 p.m.
Men's Soccer v. Immaculata University
Men's soccer eyed its first CSAC victory of the young season against visiting Immaculata University.
The Pacers fell behind when the Mighty Macs' Alex Noel headed in a serve from Connor Lindsay in the 13th minute.
Marywood attempted to immediately counter. Junior forward Cole Belcher had one shot saved and another shot blocked in the 16th minute. Freshman forward Zac Llyod lofted a shot high in the 18th minute.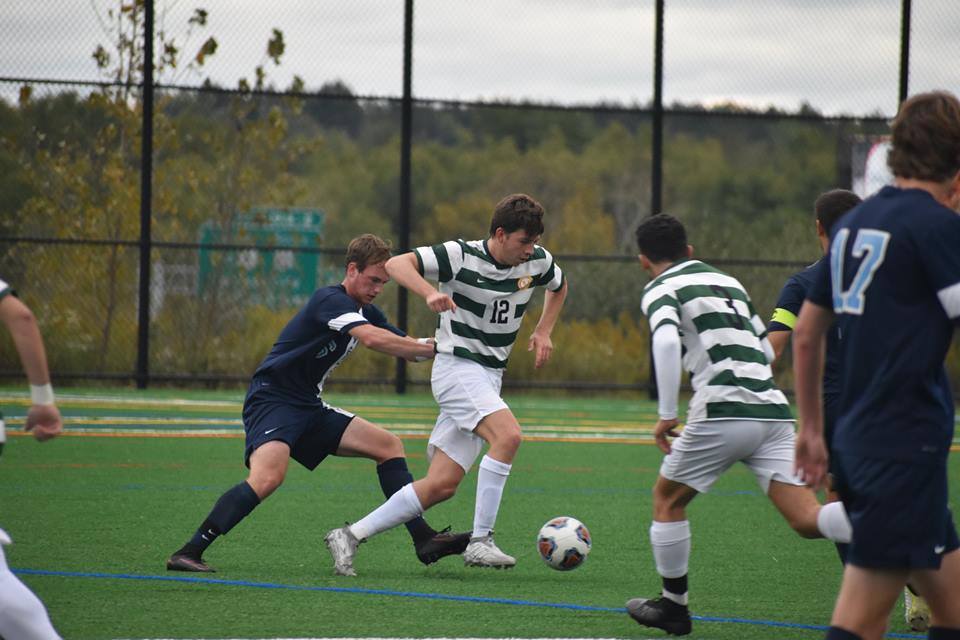 Even though the Pacers outshot Immaculata 19-11 (7-5 on goal), the team could not find the back of the net.
Immaculata goalkeeper Mikey Kalpokas secured the shutout win lifting the Mighty Macs to 1-1 in the conference.
The Pacers hope to bounce back on the road against Clarks Summit today at 3:30 p.m.
Field Hockey v. Cabrini University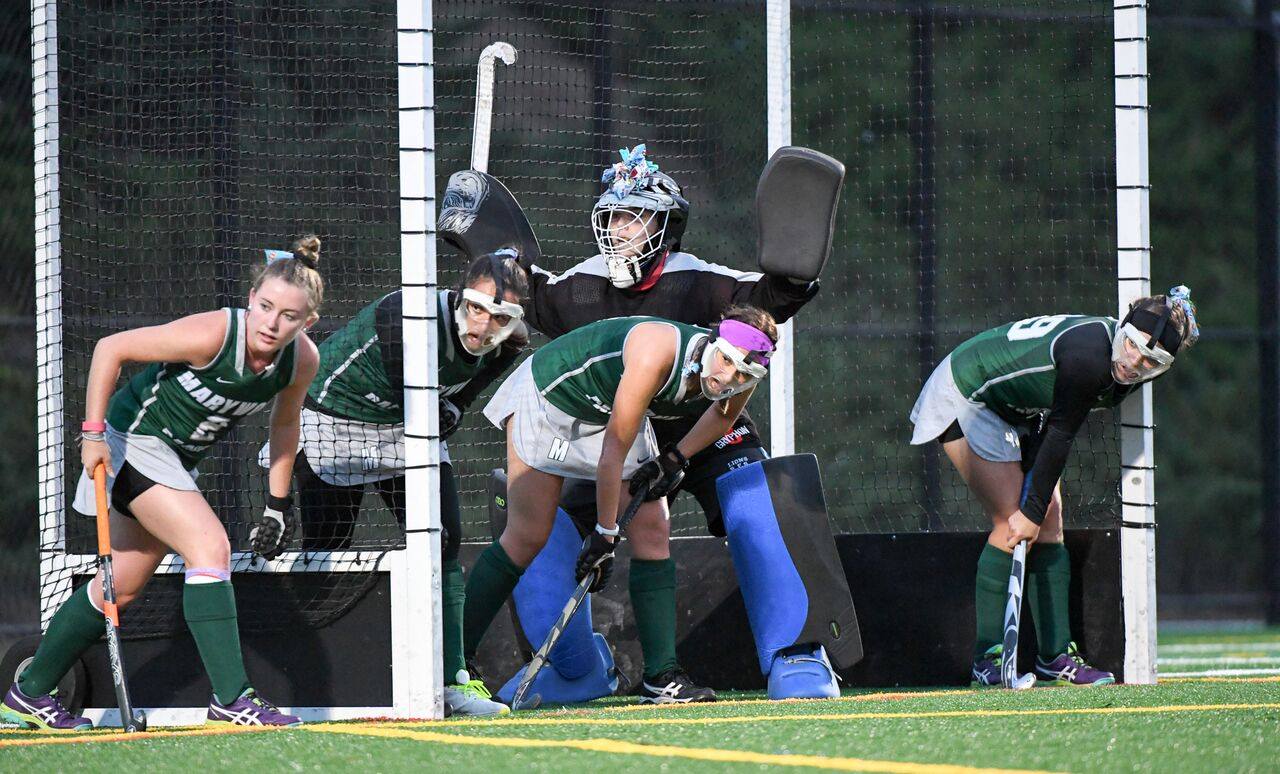 In a rematch of last year's CSAC Semifinal, the Pacers looked to get a bit of revenge on the team that sent them home. Cabrini had other plans.
The Cavaliers took complete command of the game with three goals in a four-minute span.
Cabrini's Maddy Worley opened the scoring in the ninth minute by redirecting a cross pass to the back of the cage.
After the Cavs' Sara Johnsen doubled the lead, Worley scored again in the 13th minute to ice the game.
Marywood could not get into any offensive rhythm which stymied their chances for a comeback.
The Pacers mustered just three shots for the entire game compared to Cabrini's 18. Cabrini also held an 11-3 advantage on corners.
Contact the writer: [email protected]
Twitter: @JohnFerraroTWW