PACERS SPORTS REPORT: Swimming splits with Cabrini; men's basketball opens with victory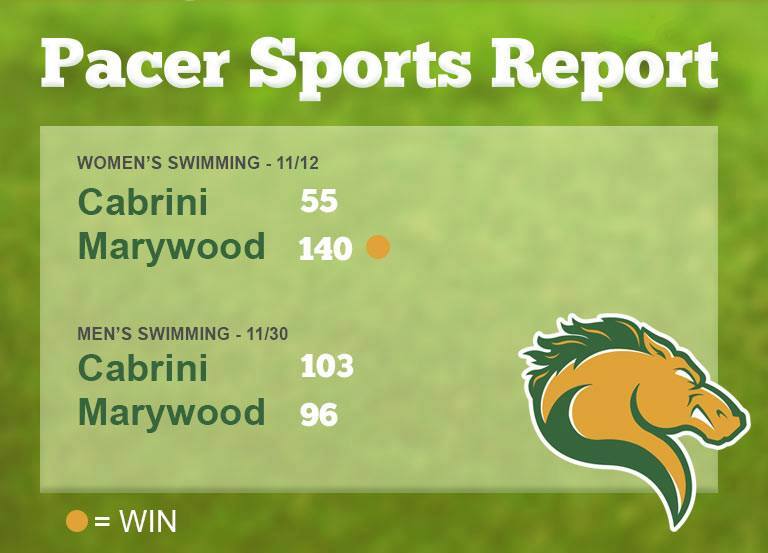 Photo credit/ Carolyn Warcup
Women's Swimming vs. Cabrini University
Women's swimming team notched its first victory of the season beating the Cavaliers 140-55.
According to the team website, the Pacers won 10 of the 12 events, with seven swimmers recording victories.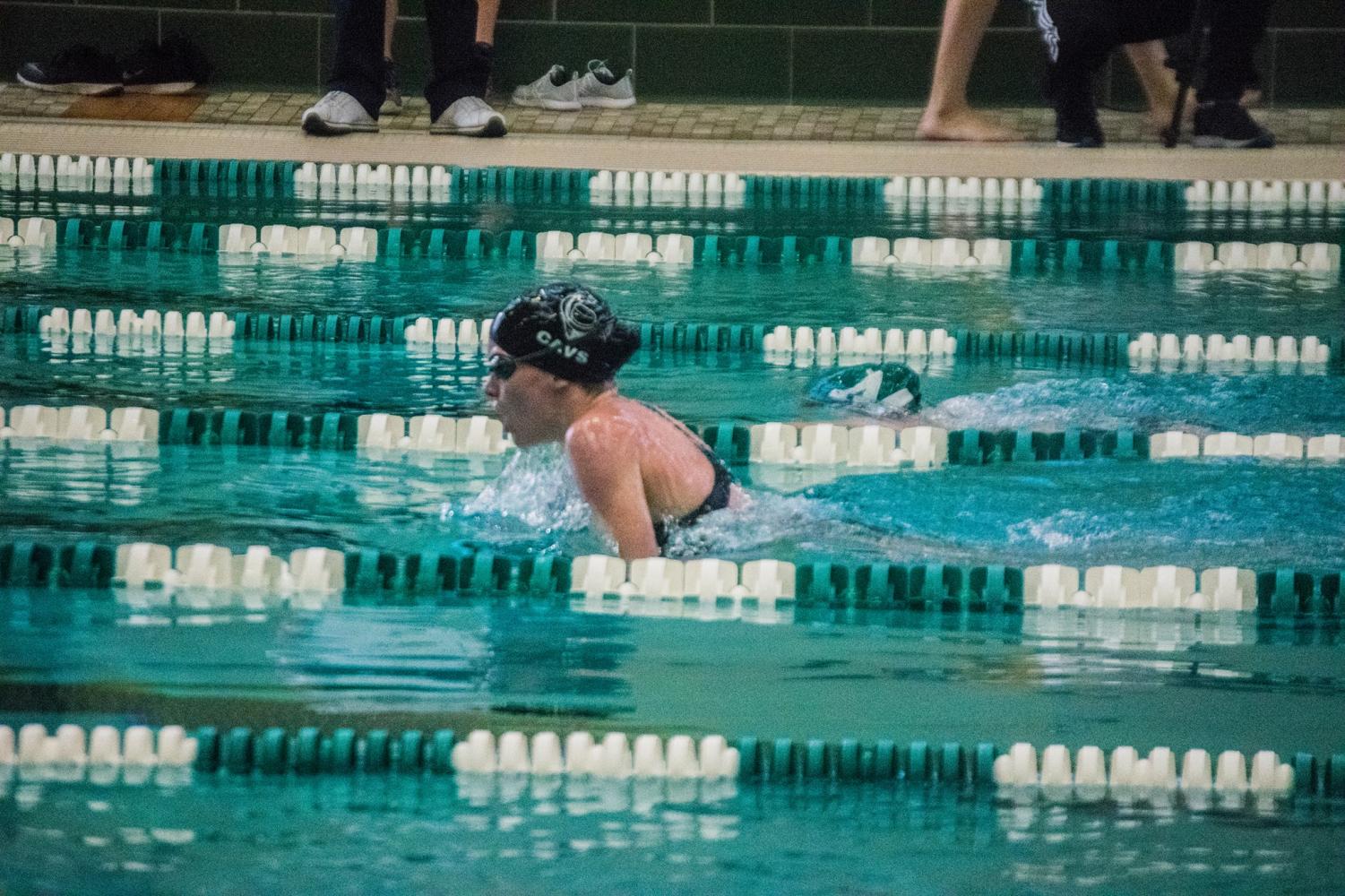 Photo credit/ Bethany Wade
Sophomore Seychelle Duckworth took first in the 100 butterfly with a time of 1:08.88.
Junior Virginia Cobb was the lone multi-event winner. She finished first in the 200 free while also taking the top spot in the 500 free.
Marywood won two relay races as well.
The 400 medley relay team of sophomore Julia Randolph, sophomore Mia Nardone, freshman Chloe Wiggins and freshman Courtney Paulus took first with a time of 4:31.25 while Cobb, Nardone, sophomore Mary Cate Coyle and freshman Sam Truter clocked in at 1:45.8 in the 200 free.
Men's Swimming vs. Cabrini University
Men's swimming lost a very close meet to Cabrini. The team did have five individual wins and one relay victory.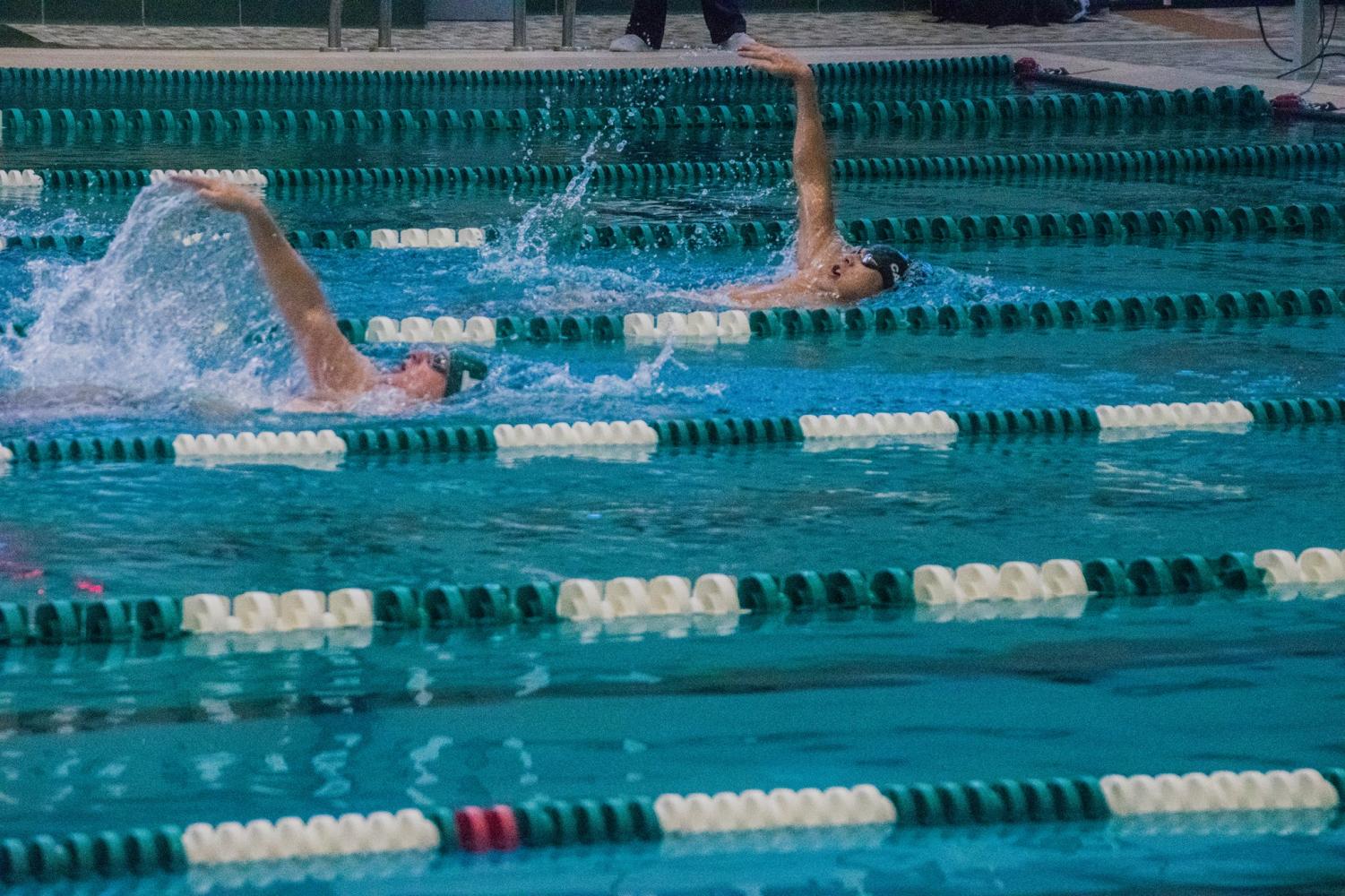 Photo credit/ Bethany Wade

Seniors Michael Freeman and Blake Burlingame, junior Jared Lubarsky and freshman Nicholas Dubinski earned a victory in the 400 medley.
Burlingame also swept the sprint races. He won the 50 free and finished his day by winning the 100 free by one-tenth of a second.
Both the men's and women's teams will travel to Ithaca College for the Bomber Invitational from Dec. 1 to Dec. 3.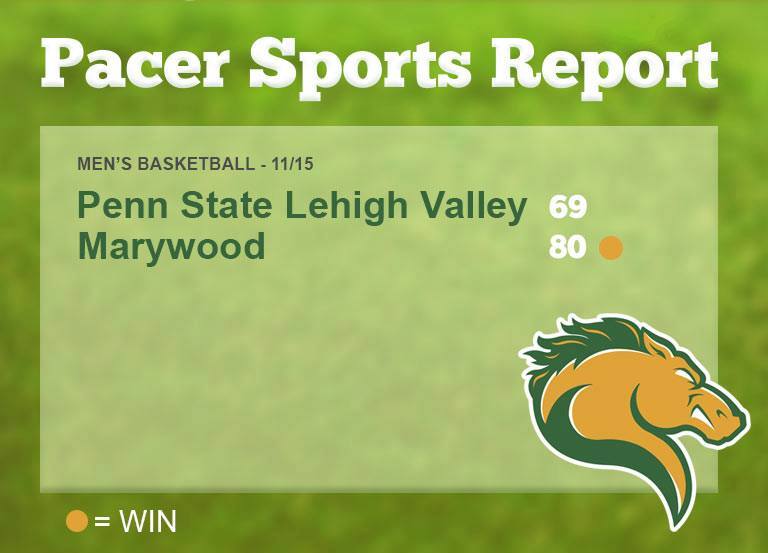 Photo credit/ Carolyn Warcup
Men's Basketball vs. Penn State Lehigh Valley
Senior forward Kendall Farrell shone as the men's basketball team tamed the Lions in the season opener.
Farrell tallied a double-double with 12 points and 12 rebounds in just 22 minutes of action.
Junior guard Tip Swartz led all Pacers with 16 points while junior forward Jeremy Ringland went 7-12 from the field for 14 points.
The Pacers led for over 36 minutes. Marywood outrebounded Lehigh Valley by double-digits and shot a fair 53 percent from the field.
Marywood travels to Neumann University next Tuesday for its CSAC opener at 7 p.m.
Contact the writer: [email protected]
Twitter: @JohnFerraroTWW