COMMENTARY: No penalty is too stiff for Michigan State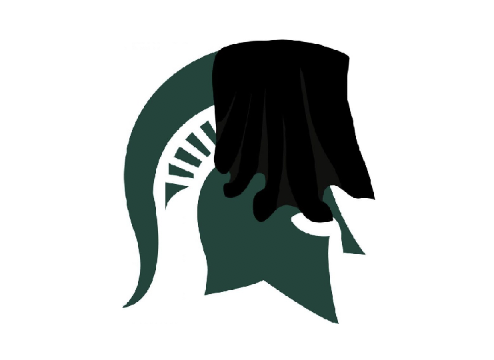 Last month, U.S. Olympic team doctor Larry Nassar was sentenced to 40 to 175 years in prison for sexual misconduct.
Nassar pled guilty to seven counts of criminal sexual conduct and admitted to using his medical position to assault and molest girls under the guise of medical treatment.
Over nearly 20 years at Michigan State University (MSU), more than 120 women and girls reported his abuse to campus police.
These allegations fell on deaf ears. One egregious example happened in 2014.
According to the Lansing State Journal, a recent graduate reported to MSU's Title IX office that Nassar cupped her buttocks and massaged her breast and vaginal area.
After a hasty three-month investigation by Title IX, the office dismissed her claim. Their reasoning was repulsive.
The victim failed to understand the "nuanced difference" between sexual assault and an appropriate medical procedure, according to the office.
Another scathing Lansing State Journal article said the university allowed Nassar to continue working on patients for 16 months while under a criminal investigation for the 2014 allegation.
At least a dozen women and girls reported to police that Nassar sexually assaulted them during this 16-month period.
According to an MSU spokesperson, the university has the ability to suspend any employee under criminal investigation.
But it isn't just one monster who has preyed on women and girls. Michigan State's big money-making athletic programs have been plagued with sexual assault allegations for several years.
ESPN's Outside the Lines (OTL) reported that at least 16 Michigan State football players have been accused of rape or violence against women since Mark Dantonio took over as head coach in 2007.
OTL also obtained reports of sexual or violent incidents involving members of men's basketball coach Tom Izzo's program.
One story involved one of Izzo's student-assistant coaches who, according to OTL reports, was allowed to continue coaching after he had been criminally charged for punching a female student in the face at a bar in 2010.
After the Spartans qualified for the 2010 Final Four, the same coach was accused of sexually assaulting a different female student.
So, what does it all mean?
It means MSU is willing to overlook, ignore and deny countless sexual assault incidents for greed, money and power.
Michigan State is more worried about boosters funneling money into their athletic programs than protecting innocent women and children.
It means Izzo and Dantonio are selfishly more worried about their own legacies, wins and titles than holding players accountable for their actions.
Ultimately, it means that MSU is perfectly okay with being a university which promotes systematic sexual assault, harassment and misconduct.
How can it stop? How can the rest of the Division I schools hear the message that sexual assault cannot be tolerated?
With three simple words: the death penalty.
If Izzo and Dantonio had direct knowledge of any of these incidents, they should be fired immediately.
Simply firing coaches won't be enough to deter other schools. You have to rip the athletic heart out of a university to get the message across.
It may sound harsh, but this harshness doesn't even compare to what the women and girls were subjected to on campus.
Those victims have to deal with scars the rest of their lives. It's time MSU gets a scar of its own.
Contact the writer: [email protected]
Twitter: @JohnFerraroTWW