COMMENTARY: Baseball Hall of Fame announcements create buzz in sports world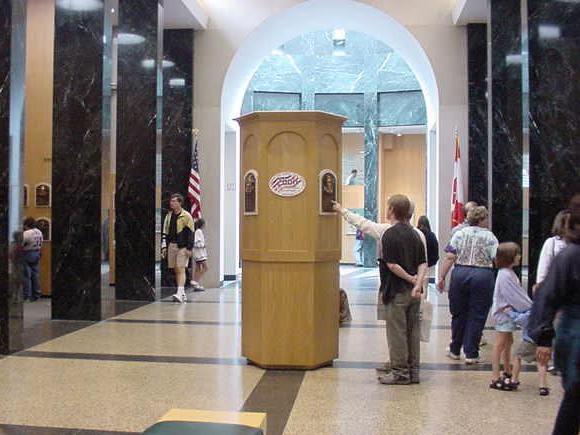 The Baseball Writers Association of America (BBWAA) announced last week that it had elected for Legendary New York Yankees Shortstop Derek Jeter as well as longtime Colorado Rockies slugger Larry Walker to be inducted into the National Baseball Hall of Fame.
Jeter and Walker will round out the Class of 2020 along with former catcher Ted Simmons and longtime executive Marvin Miller, who were elected by the Modern Era Committee in December. The class of 2020 will be enshrined on Sunday, July 26 in Cooperstown, New York.
To be elected, a player must appear on 75 percent (298 total) of the 397 BBWAA ballots cast. Those on the Modern Era Committee must earn 75 percent (12 total) of the votes of the 16-member committee.
After Jeter fell one vote shy of being a unanimous selection, angry people in the baseball world began trying to find out who left him off their ballot. I firmly believe however, that Jeter did not deserve the distinction of being a unanimous Hall of Famer.
Derek Jeter
Few names in sports are widely recognized by those who don't watch them.
Players like Michael Jordan, Wayne Gretzky, Tom Brady, Tiger Woods and Babe Ruth are just a few names that are synonymous with their respective sport. Derek Jeter is one of those names.
Jeter, a clear first-ballot Hall of Famer, appeared on all but one ballot and officially received 99.7% of the vote from the 397 voters.
Social Media erupted after finding out Jeter missed 100% by just one vote.
Personally, I never thought Jeter should be unanimous. The question I pose to those who think he should have been: Was there an argument for Mariano Rivera being the greatest closer of all time? No. Why? Because he holds nearly every record for closer and was by far the most reliable closer of his generation.
There is an argument for Jeter not being the best shortstop ever, and I'll go as far to say that I believe Cal Ripken Jr. is the greatest shortstop ever. The argument here is that both players were great in their own right and there is no clear cut guy that stands out above the other. That being said, if Mickey Mantle, arguably one of the top 10 greatest players ever, only received 88.2%, then does Jeter deserve a unanimous selection? I don't think so.
Nicknamed "The Captain," Jeter was a 14-time all-star, five-time Gold Glover, five-time Silver Slugger award winner, and five-time World Series Champion. Jeter spent each of his 20 seasons as a Yankee and ranks among the greatest players in the team's history. He ranks first in team history in games played (2,747), hits (3,465) and steals (358), second in runs scored only behind Babe Ruth and fifth in career Wins Above Replacement (WAR).
Jeter never won a regular season MVP but finished in the top 10 eight times. The 2000 World Series MVP is widely considered to be one of the best shortstops of all time. If it wasn't obvious already, Jeter will don a Yankees cap in Cooperstown.
Larry Walker
Just the second Canadian born Hall of Famer, Walker was a five-time all-star, three-time silver slugger, seven-time Gold Glover and the 1997 National League Most Valuable Player. Walker appeared on 304 out of the 397 ballots cast.
Nicknamed "Booger," Walker was elected in his tenth and final year of eligibility. Walker seemed to be long shot for Cooperstown after his fifth year on the ballot where he received only 11.8% of the vote and received just 34.1% in his eighth year.
Remarkably, his vote totals jumped up 22 points each year and he managed to be elected with 76.6% this year. That 22 point jump is the largest for any player in their final year of eligibility in 65 years. Walker was a lifetime .313 hitter was a three-time batting champion with four season of a .350 batting average or better. In his 1997 MVP season, Walker hit .366 with 49 home runs, 130 RBI and 143 runs scored.
"The Coors Effect," as some have dubbed it, has kept Walker on the ballot for the full 10 years and his election could pave the way for other Rockies greats. The point behind this argument is that Coors Field in Denver is located one mile above sea level and the light air helps the ball travel farther than at other ballparks. As much as it can help, "The Coors Effect" should not be the difference between Hall of Famer or not since many players have proven to still be able to play well outside of Coors Field.
Walker has decided to become the first player to sport a Rockies Cap on his plaque in Cooperstown.
Who Missed Out
The next three highest vote getters were Curt Schilling (70%), Roger Clemens (61%) and Barry Bonds (60.7%). No player has ever missed out on the Hall of Fame after reaching 70% of the vote with at least a year of eligibility remaining and with nobody notable coming onto the ballot next year, Schilling could receive the call next year.
As for Clemens and Bonds, they were at the forefront of the steroid era and the voters have taken it out on them. They have slowly gained more and more votes each year, and I said last year that this would be a crucial year for their candidacy. If they reached the mid 60s, they would be in a good position for possible election next year. They barely got over 60% and with only two years of eligibility left. They will likely need a miracle to make it to Cooperstown.
Some of those who saw substantial growth in their vote totals were Billy Wagner (31.7% from 16.7%) Scott Rolen (35.3% from 17.2%) Gary Sheffield (28.2% from 13.6%) and Todd Helton (29.2% from 16.5%).
A Look Ahead
Even though there isn't anyone of note coming on to the ballot in 2021, 2022 is a different story considering Alex Rodriguez and David Ortiz enter the mix.
Both players are linked to Performance Enhancing Drug (PEDs) use and proven to have taken PEDs. Perhaps 2022 could be the year that that changes everything if Bonds and Clemens enter the Hall of Fame and pave the way for other PED users to make it who were still all-time greats.
The Steroid era was simply part of the game and it's something we cannot ignore. I think it is only a matter of time before these players get into the Hall of Fame. Even though thee players ultimately cheated the game, they still need to be able throw strikes and hit the ball. I don't condone cheating by any means, but these guys are superstars of the game and should be recognized in Cooperstown.
Contact the Writer: [email protected]
Twitter: @B_Murphy_MU