Esports program to arrive at Marywood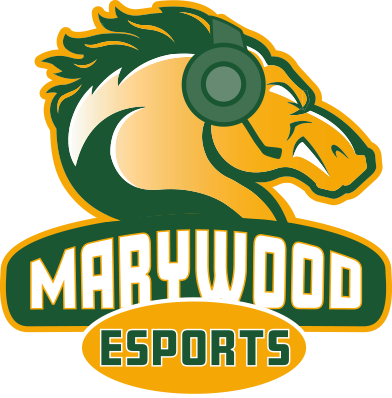 The latest edition to Marywood's Athletics and Recreation Department is esports.
Esports is an organized sports competition where players from different teams face off in the same video game. In recent years esports has taken over collegiate athletics across America.
Director of Athletics and Recreation Patrick Murphy said he is excited about the launch of the program.
"We want to be the program that is recognized as one of the better esports programs around," said Murphy. "We want to be successful."
Marywood graduate Paul Capoccia will serve as the program's coach. Capoccia previously coached Lackawanna College's esports program and has served as an esports commentator. 
Murphy explained that during the interviewing process, Capoccia was a stand-out candidate for the position.
"He showed he has a real passion for the business and as a former student, for Marywood," said Murphy.
The esports facility will be on the first floor of the Nazareth Student Center. Capoccia said he hopes to see the facility completed by August. Capoccia also said he is looking to hold virtual tryouts for prospective athletes in the summer to prepare them for the fall.
Capoccia explained that Marywood's esports program will focus on three games: "Overwatch," "League of Legends" and "Rocket League." However, he noted that there is always the potential for other games to be included.
Capoccia said he wants his team to compete as often as possible and show that Marywood is going to be a real threat in the esports world.
"We are going to find unique ways for our team to compete in everything we can," said Capoccia.
Capoccia explained that esports athletes will be treated like all other athletes at Marywood. There will be recruiting, trainers, nutritionists, tutors and anything else the athlete needs to stay healthy and fit to play. 
"We will make sure our athletes get any assistance, whether it be tutoring or counseling, to keep them well," said Capoccia.
Capoccia said he sees the esports program as a way to grow the opportunities that Marywood provides to students.
"Marywood has always been a home to me," said Capoccia. "I want to be able to give students an experience I would have loved to have."
Contact the writer: [email protected]
Editor's Note: The featured image has been updated to reflect the latest version of the esports program's logo.