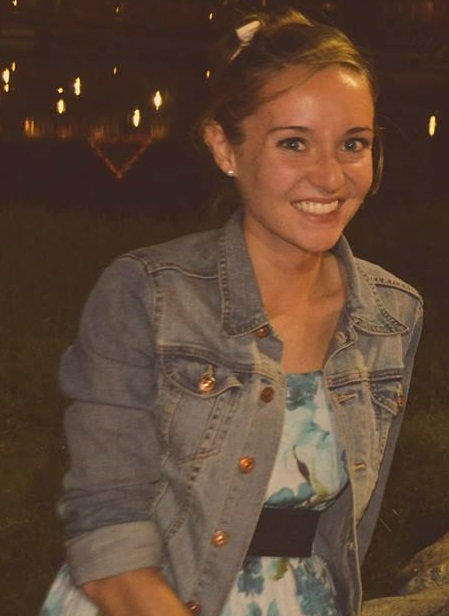 NAME:
 Elysabethe Brown
YEAR:
 2014
MAJOR:
 Broadcast Journalism
ABOUT:
 I love writing and have since I was a little kid. I also like to spend time outside and I usually take my camera with me wherever I go. I feel so lucky that I get to do both photography and writing while working on The Wood Word.
I also think writing for
 The Wood Word
 is such a good opportunity to make people aware of what is going on around campus when they otherwise might have missed an important issue. I also really love giving people a voice and letting them get a chance to tell their story.
Elysabethe Brown, Editor-in-Chief
Apr 13, 2014

Pins with Elysabethe: DIY Skin Care

(Story/Media)

Mar 17, 2014

Pins with Elysabethe: Canvas Key Holder

(Story/Media)

Feb 16, 2014

Winter weather, fence leads to changes in dining habits

(Story)

Feb 11, 2014

Cello reported missing from the PAC

(Story)

Dec 02, 2013

Dr. Parker-Bell teaches art therapy in Sibera, Russia

(Story)

Nov 02, 2013

Suspicious man approaches student on campus

(Story)

Nov 02, 2013

Human trafficking lecture exposes harsh realities of practice

(Story/Media)

Oct 07, 2013

Parking at Our Lady of Peace Sparks Controversy

(Story/Media)

Oct 07, 2013

Sr. Anne responds to President Obama's call for a technology-based education

(Story)

Aug 28, 2013

Obama outlines plan to reduce cost of higher education

(Story)

Apr 09, 2013

STAFF BLOG: The Inside Scoop on the Disney College Program

(Story)

Dec 05, 2012

Marywood reaches out to Hurricane Sandy victims

(Story)

Dec 05, 2012

Nazareth Student Center earns SAGE Award

(Story)

Dec 05, 2012

News Briefs – December 2012

(Story)

Nov 16, 2012

Campus security guard assaulted by maintenance worker

(Story)

Nov 16, 2012

Spam viruses infect Marywood's inboxes

(Story)

Nov 16, 2012

Marywood empowers Bhutanese community

(Story)

Nov 16, 2012

Marywood security officer assaulted by maintenance worker

(Story)

Nov 16, 2012
Oct 17, 2012

Lecture explores election impact on Muslim world

(Story)

Oct 17, 2012

New dean brings experience and enthusiasm to CLAS

(Story)

Sep 20, 2012

Student activity fee sees 25% increase

(Story)

Sep 20, 2012

Chemistry Lab Remodel Disrupts Fall Semester Classes

(Story)

Apr 29, 2012

Mother struggles to feed family with minimal SNAP assistance

(Story/Media)

Apr 29, 2012

New peace and justice minor complements mission and core values

(Story)

Apr 29, 2012

Online Exclusive: Third annual Medical Summit brings together area health care students and professionals

(Story)

Apr 18, 2012

Online Exclusive: Human Trafficking Awareness

(Story)

Apr 18, 2012

Dr. O'Brien receives award from country's largest psychology association

(Story)

Apr 18, 2012

COMM Week to celebrate communication arts on campus

(Story)

Feb 21, 2012

Graduation speaker for 2012 commencement announced

(Story)

Jan 31, 2012

Nazareth Student Center getting a facelift

(Story)

Dec 06, 2011

Marywood professor wins Mom's Choice Award

(Story)

Nov 20, 2011

New South Campus sign vandalized

(Story)

Oct 23, 2011

Health and Human services welcomes new dean

(Story)