Art students redesign literary classics
Students showcased the gallery on the second floor of the Learning Commons on Wednesday, April 5. The gallery was sponsored by both CMYKlub and Library Services.
The gallery featured posters of classic literary book covers redesigned by art students in the form of a poster. It included work from both graphic design and illustration majors. The reception included light refreshments and a chance for artists to speak about their posters.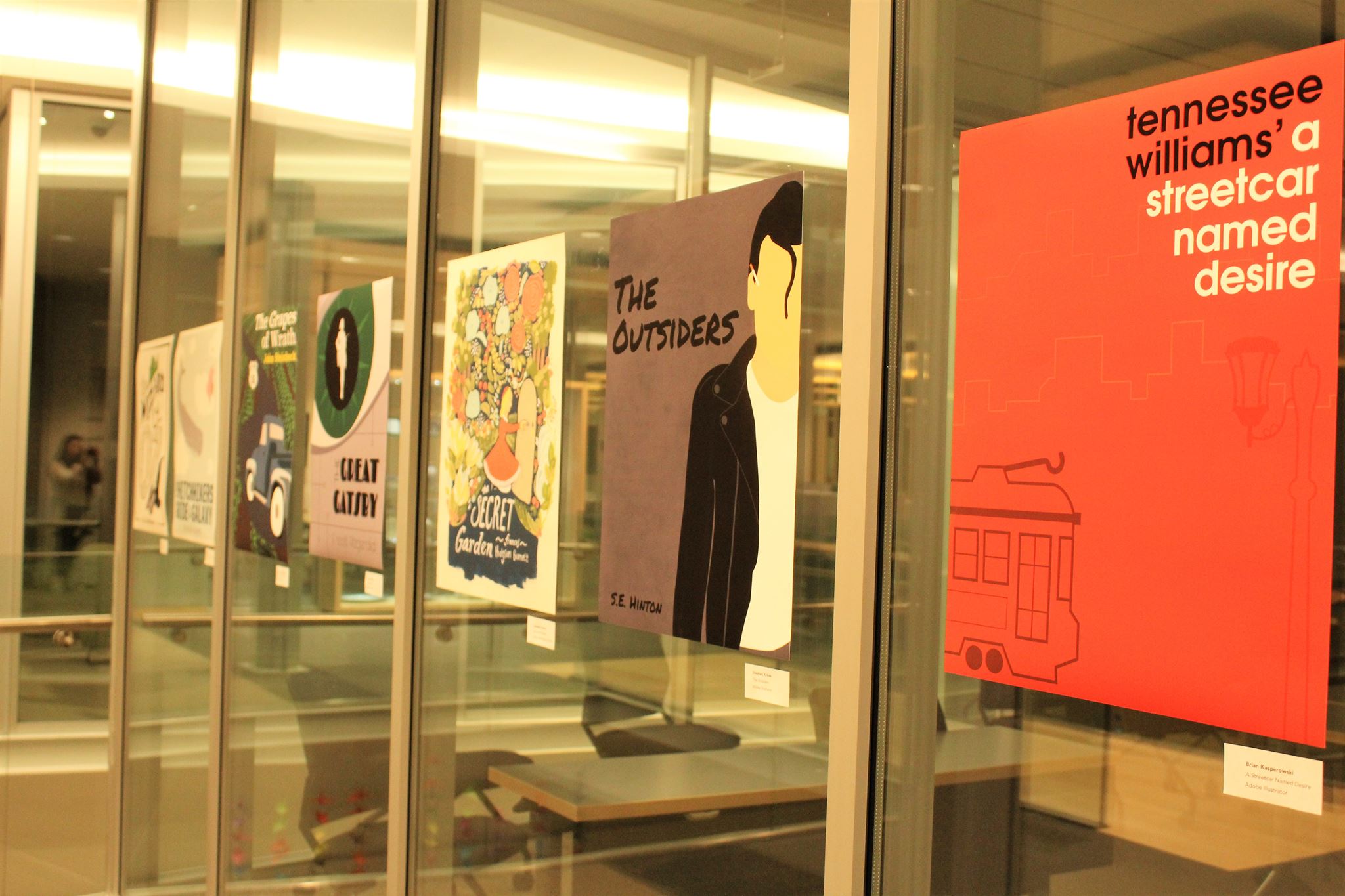 Carolyn Warcup, a sophomore graphic design major, discussed her inspiration behind her redesigned cover for "The Hobbit."
"I'm currently reading the book and took a lot of inspiration from that for my cover," said Warcup.
There were 13 different posters featured that are currently hanging in the second-floor Learning Commons. Many different approaches were taken with each poster. Some were made with Adobe Illustrator, hand drawn, painted and or made using other design programs.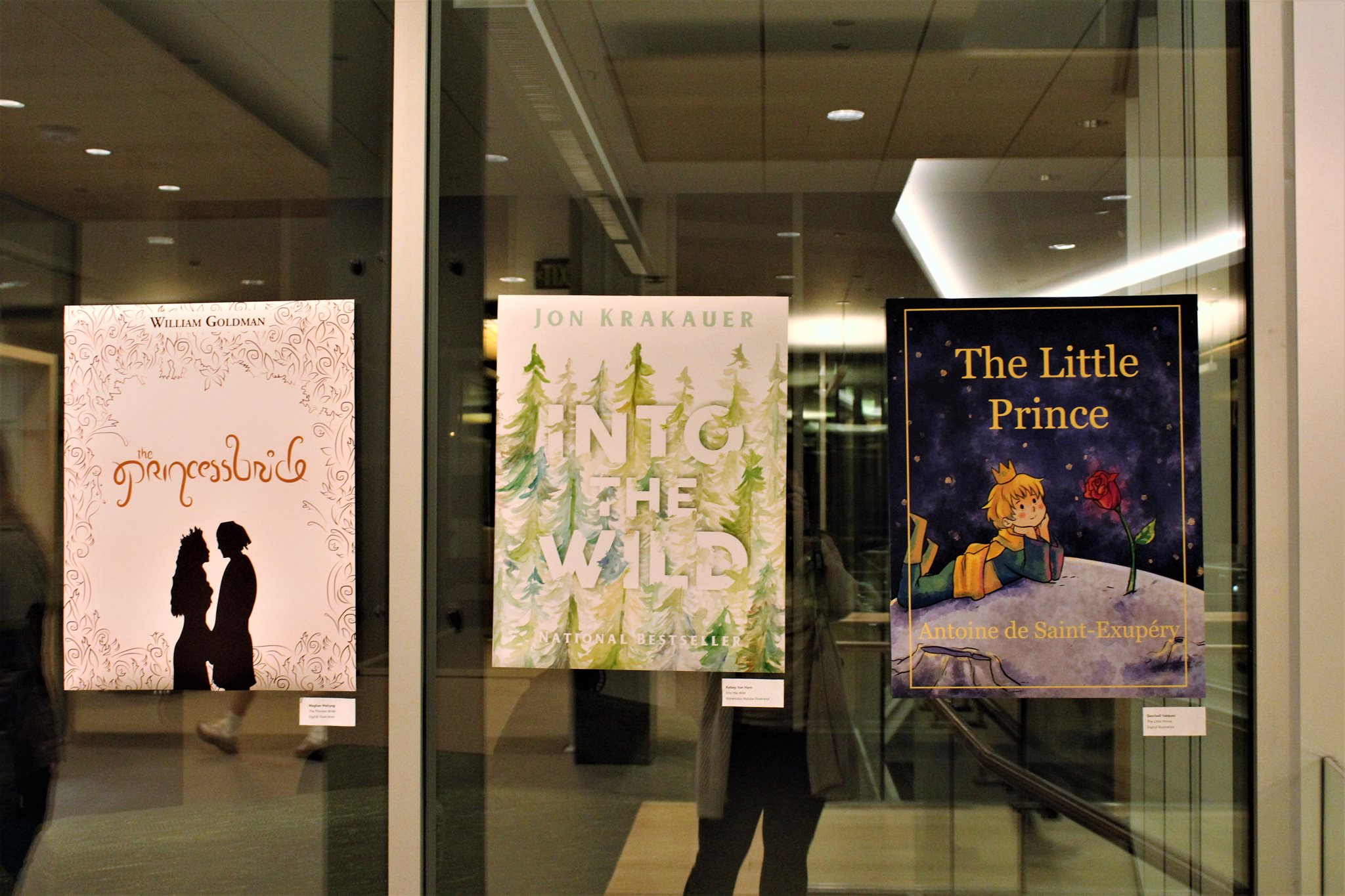 Kelsey Van Horn, a senior graphic design major, described the process of her redesign of "Into The Wild" at the artists' discussion.
"When I started, it was a lot of research, probably about two or three hours of that. Then I had an initial idea with the photo collage but it wasn't my style," said Van Horn. "I moved onto another idea, and then another idea, until my final version."
Van Horn said she most likely spent around 10 hours in total on her redesigned book cover.
Students believed there were benefits to holding the gallery inside the Learning Commons.
"There is a lot more traffic in the library, so I think it will catch more people's attention who wouldn't normally be in the art building," said Amanda Focht, a sophomore graphic design student.
Maci Roos, a sophomore graphic design major, said she is excited about the gallery and the displays of her peers' work.
"There are a lot of opportunities for graphic design majors to show their work, especially with a project like this," said Roos. "I really enjoyed the process."
Contact the writer: [email protected]